Where to Buy Drew Barrymore's Meditation-Room Wallpaper
We Can't Get Enough of Drew Barrymore's Meditation-Room Wallpaper; Here's Where to Buy It
As POPSUGAR editors, we independently select and write about stuff we love and think you'll like too. If you buy a product we have recommended, we may receive affiliate commission, which in turn supports our work.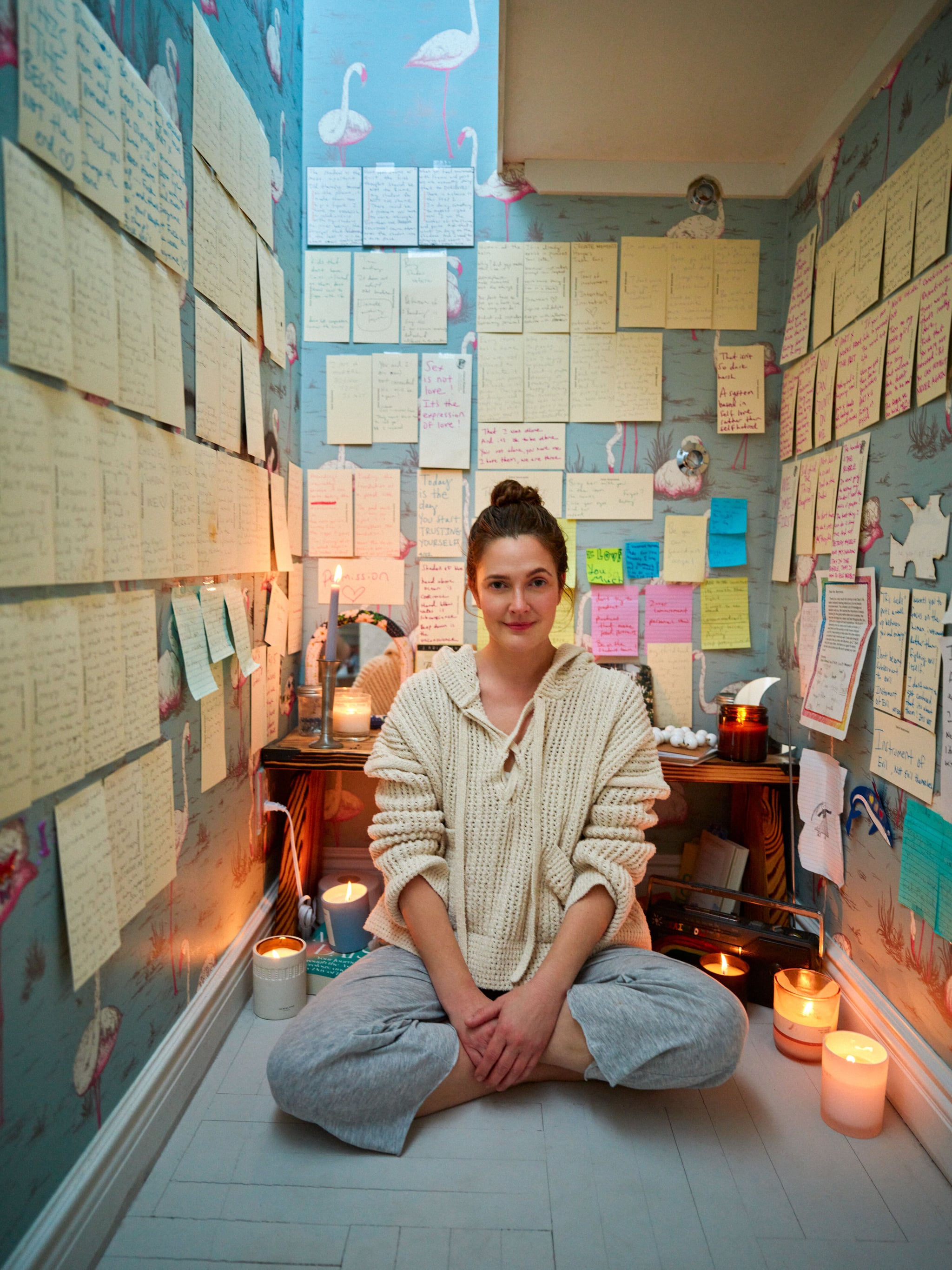 Image Source: Mark Seliger for New York Magazine
When you think "meditation room," you might picture a clean, minimalist space, decorated in pale neutrals or bare woods, with a few cushions and plenty of candles. But Drew Barrymore's meditation room is a little different — and it's inspiring some strong reactions.
During an interview with Vulture, Barrymore invited journalist E. Alex Jung into her chill space — and while a description of the room didn't earn much real estate in the article, on June 6 the site posted pictures of it on their Instagram, and it's nothing like we'd pictured. For one, it's less of a room than it is a closet — seemingly too narrow to fit two people sitting side-by-side, with just enough space to fit a small bench, a ton of candles, and what appears to be a vintage, hand-decorated boombox.
But the real focal point of the room is the walls. They're papered twice over: first with wallpaper, then with Post-It notes, onto which Barrymore has scribbled positive affirmations: "TODAY IS THE DAY YOU START TRUSTING YOURSELF," "SPIRITUAL SUPERHERO," and, "PERMISSION ❤️," according to Vulture.
The layers of Post-Its are what first grabbed our attention. While some fans are arguing that the handwritten notes would be inspirational and uplifting, others are saying they'd be distracting and anxiety-provoking (is it even safe to light candles in such a small space, with so much loose paper flapping around?).
But soon enough, we were peering past the Post-Its at the wallpaper. It's printed with white and pink flamingos, set against a watery blue background, and is both whimsical and chic. It's an unexpected pattern for a meditation room, but also somehow completely perfect — the only thing we'd want to gaze at while trying to sink into a calmer and more centreed mindset. And, lucky enough for us, it's available online.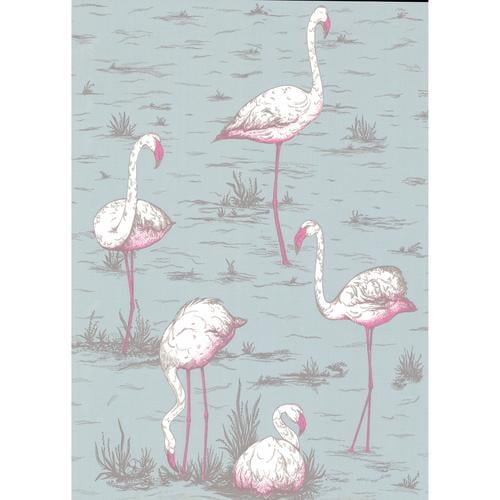 Image Source: Decorators Best
Barrymore's meditation room wallpaper is the Cole & Son Flamingos Wallcover ($177 for one roll), in shade White & Fuschia on Sea Foam. A little spendy for wallpaper — but can you really put a price on peace of mind?