Linenwalas Bedding Sheet Set Review With Photos
These Bestselling Amazon Sheets Are the Ultimate Dupe For Other, More Luxurious Sets
As POPSUGAR editors, we independently select and write about stuff we love and think you'll like too. If you buy a product we have recommended, we may receive affiliate commission, which in turn supports our work.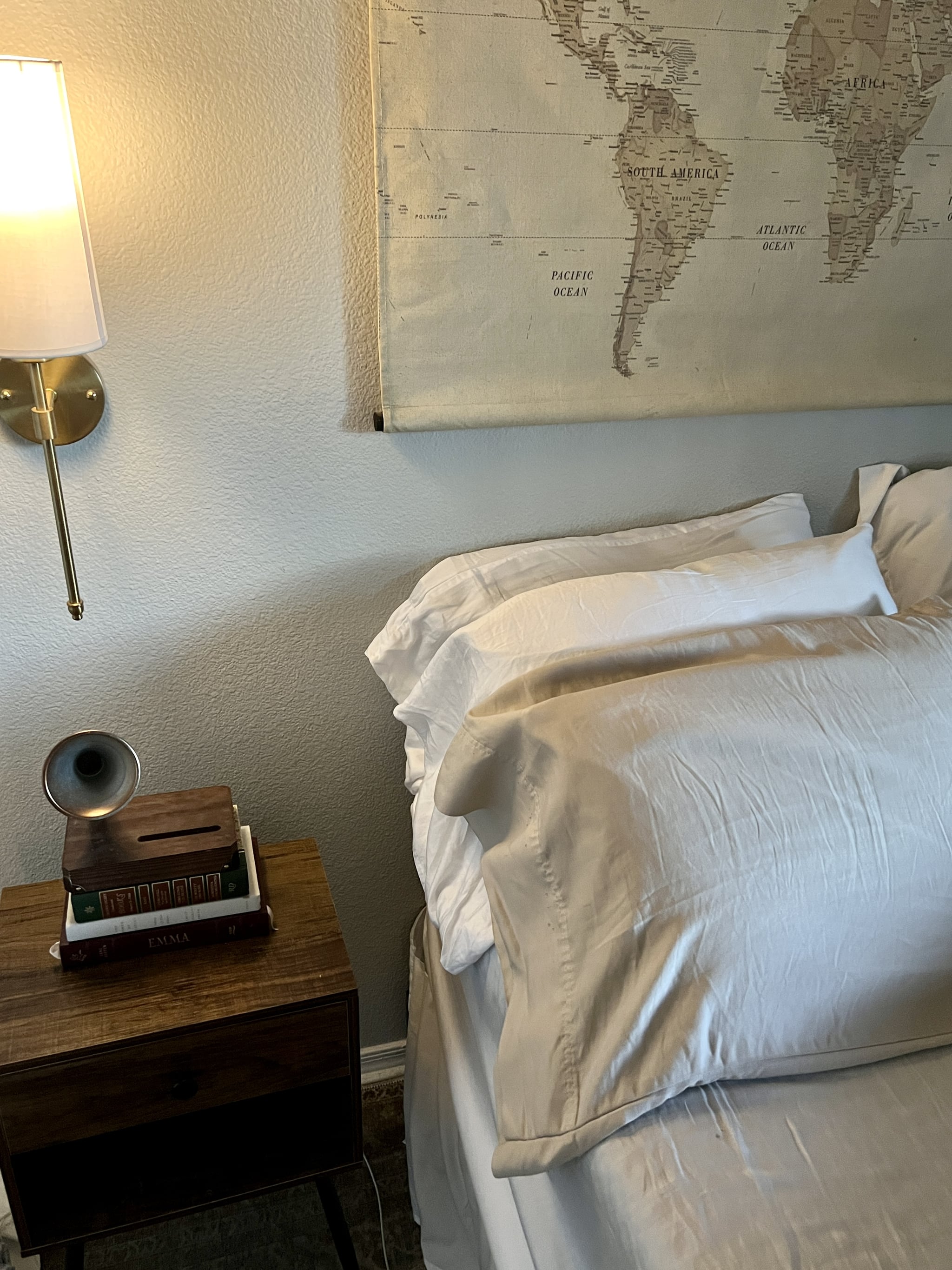 I'm a sucker for a good designer dupe, especially when it comes to shopping for new home items. Sure, it's great to splurge every once in a while, but in my experience, there's truly no better feeling than happening upon a bestselling item that boasts thousands of rave reviews — most of which credit it with being the ultimate "affordable alternative" to other luxurious products — and an under-$100 price tag. Amazon has become my most trusted source for shopping out these sorts of products (because obviously), with my latest find coming in the form of this top-rated Linenwalas Bedding Sheet Set ($55, originally $70).
As an Arizona resident, I'm always looking for more ways to stay cool and improve the quality of my sleep — even when temperatures are still in the low 90s well into November (it's true and it's miserable, folks). With cooling capabilities and a moisture-wicking design, I've long been excited to test these sheets out for myself after constantly seeing them bubble up on my recommended page on Amazon's site — and, you know, to see if they truly live up to their nearly 2,000 rave reviews. Ahead, I break down everything to know about these bestselling Amazon sheets — from their feel to their durability and whether or not they've improved my quality of sleep for the better (hint: they totally have).
What I Like About the Linenwalas Bedding Sheet
While these aren't the first bamboo sheets I've ever owned, I can confidently say that they are the best (even moreso with their affordable price) and the ones that I plan to keep buying moving forward. The sheet's cooling capabilities are a given since they're made from such a sleek and luxurious-feeling viscose bamboo material, but what I appreciate more than anything is their durability and long-lasting design. Other sets that I've owned have felt incredibly delicate — so much so that I was noticing discoloration and signs of fading even after only a few months of using them. These sheets are actually resistant to fading and staining; per the brand, they're even made to be more durable than Egyptian cotton and organic cotton. After nearly six months of sleeping on them nonstop, I can confirm this to be the case, even with just washing them like normal once a week.
I also love that while they feel incredibly soft, they aren't so sleek that they're sliding off of my bed or coming up at the ends — both of which have been a problem with other silky sets that I've owned. My quality of sleep has improved tremendously, even as someone who isn't an especially hot sleeper. The set is just so endlessly comfortable and my body feels instant relief the moment I slip into bed each night.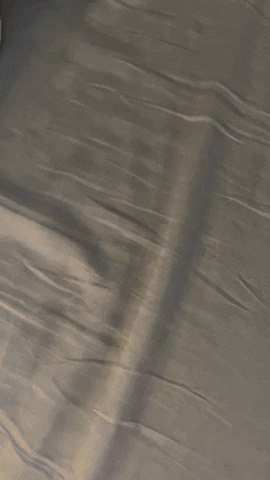 What's Worth Noting
These sheets are designed to feel much cooler than traditional sets which are often made from denser materials like cotton — which is a great thing for those who tend to run hot when they sleep, or just anyone who prefers to sleep in something lighter during the warmer summer months. I wouldn't consider myself to be a hot sleeper per se, but living in Arizona, I'm definitely always looking for new solutions to keep my home feeling cooler — even in my own bed. These sheets have proven to be a welcomed addition to my sleeping setup, but even I can admit that they might be a little too cool for regular sleepers during the fall and winter months. After the temperatures I've found myself chillier than normal on the few
Who Is the Linenwalas Bedding Sheet Best For?
If you're looking for an affordable way to elevate your sleeping situation with a more luxurious touch, you truly can't go wrong with these sheets. They boast all the same qualities of a high-end bamboo silk sheet set, but with a much more reasonable price tag that won't feel like a major splurge. Because of their lightweight and airy composition, I feel like they're a particularly great investment (or gift) for hot sleepers who could benefit from the set's cooling capabilities.
Additional Details
The sheet's are available to shop in a range of sizes, including twin, full, queen, and king, among other sizes.
Unlike other sheets, this set is made from a viscose from bamboo material that mirrors the look and feel of a traditional silk material.
These sheets are available to shop in over 10 different colorways, including white (my shade of choice), blue, bright orange, grey, and more.
Where Is the Linenwalas Bedding Sheet Set Available to Shop?
This set is available to shop at Amazon.
Rating:
Image Source: POPSUGAR Photography / Kyley Warren