Zinus Green Tea Luxe Memory Foam Mattress Review With Photos
This Zinus Mattress Gave Me My Best Night's Rest — and It's an Amazon Bestseller
As POPSUGAR editors, we independently select and write about stuff we love and think you'll like too. If you buy a product we have recommended, we may receive affiliate commission, which in turn supports our work.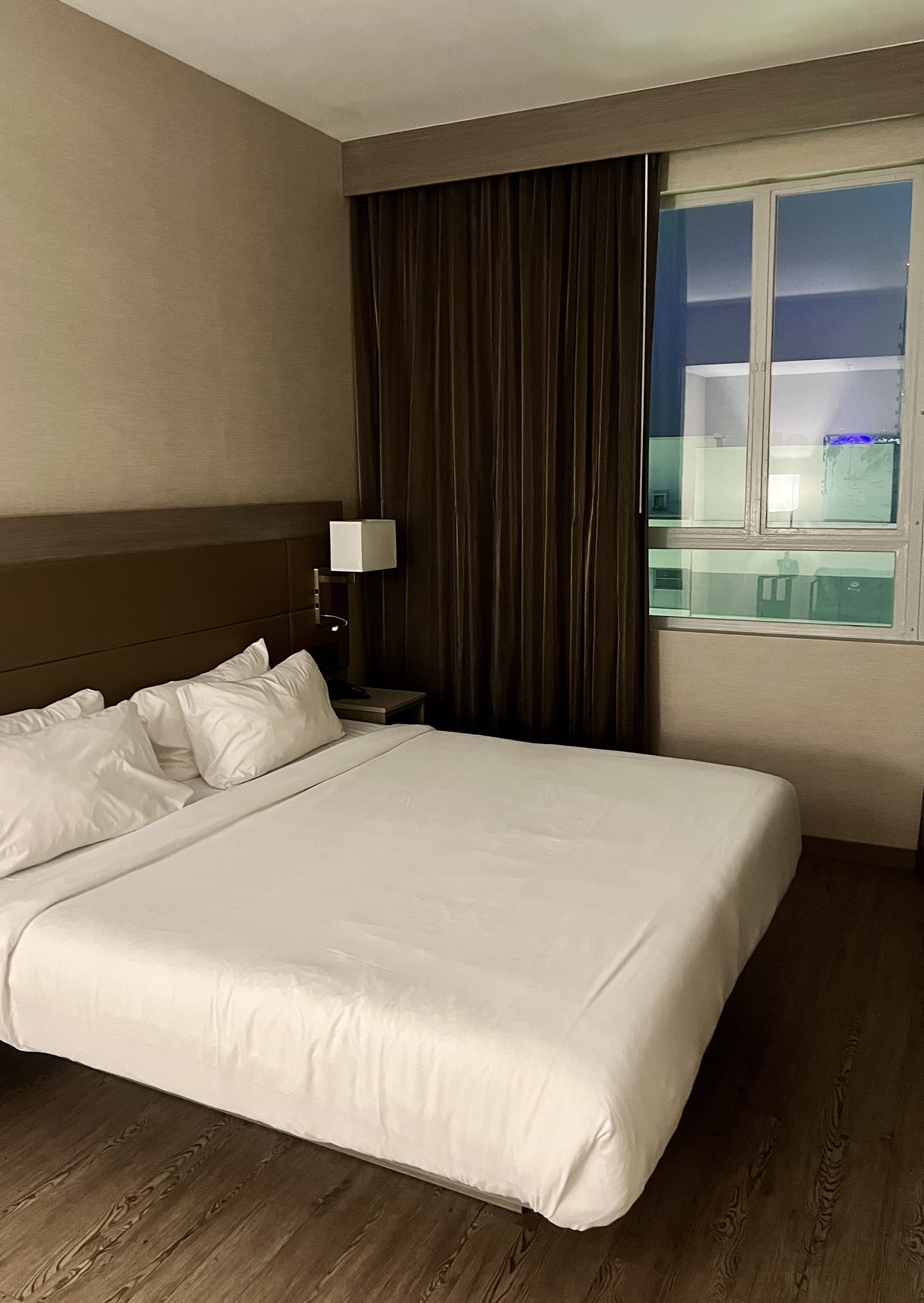 These days, I find myself endlessly chasing a good night's rest. As my 20s have progressed, I've seen my sleep-quality take a pretty drastic dip and have tried everything imaginable to enjoy eight — honestly, even six — hours of deep, uninterrupted sleep; I invested in a quality sleep light, added a celeb-approved silk eye mask to my nighttime lineup, and even purchased a weighted blanket that came recommended from a fellow editor. Despite my best efforts, I've still struggled to settle on a fullproof evening routine that feels comfortable and effective.
So naturally, when Zinus invited me out to Los Angeles to test the brand's top-rated Zinus Green Tea Luxe Memory Foam Mattress ($398-$698) with the promise of a better night's rest, I eagerly (maybe a little too eagerly) said yes and booked the next best flight out. Zinus has a reputation for producing some of the most comfortable mattresses and furniture products on the market — FWIW the brand's O.G. Green Tea Memory Foam model ($429) remains Amazon's bestselling mattress to this day and boasts more than 105,000 five-star reviews. Zinus is also the official mattress partner of the Ladies Professional Golf Association (LPGA), which means that some of the best athletes in sports today are relying on the brand's product for a good night's rest before their next big tournament or competition (casual).
I immediately fell in love with the design of this mattress which feels incredibly luxurious despite its affordable price tag. Keep reading for the full product details and to see why this comfortable mattress would make a great addition to any home.
What I Like About the Zinus Green Tea Luxe Memory Foam Mattress
My favourite thing about this mattress (among many things) is the fact that it's designed to provide targeted pressure relief, which is especially great for those with body aches or back pains. While I don't have prolonged aches and pains just yet (I'm sure that's what I can look forward to in my 30s), I have noticed my constant travels and busy schedule are starting to catch up with me more than they used to. As a result, having a body-hugging mattress that I can fall into and fully unwind on at the end is so imperative. Unlike other memory foam mattresses, this Green Tea Luxe version aims to do just that as it's infused with green tea extract in each layer which helps to keep the model feeling fresh and soothing on the body. It's also equipped with a soft-to-the-touch memory foam that molds to the body, so you constantly feel like you're wrapped in a layer of plush cushion. From the back of my neck to my arms and feet, every inch of my body feels well supported with this mattress.
What's Worth Noting
This mattress boasts a medium-firm feel that resembles more of a hybrid model rather than a classic memory foam style. In all my years of mattress testing, I've never come across a proper memory foam mattress that's as supportive and thick as this version from Zinus — which given my sleep preferences, is a great thing. I tend to gravitate toward hybrid mattresses solely because I like a base that's plush with memory foam sensibilities, but still firm enough that I won't sink too far into it — the spring layer of hybrid models tends to be the key in providing this layer of support. That's why I was so surprised by the durable nature of this memory foam model, which features four unique layers including: a Green Tea Memory Foam topper, a secondary layer of Zinus Base Foam with Green Tea, another layer comprised of a seven-zone ventilation system for added breathability, and a bottom base of the Zine Base Foam with Green Tea. While I love the medium-firm yet functional feel of this mattress, if you're looking for something that has a softer and more sunk-in feel, you might be better off shopping out another mattress style.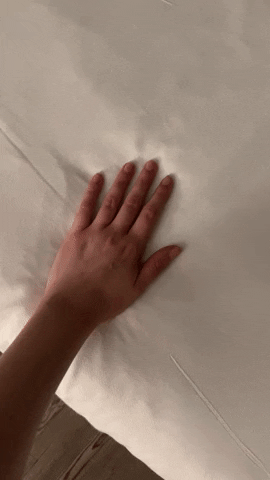 Who Is the Zinus Green Tea Luxe Memory Foam Mattress Best For?
This mattress is best for shoppers who are looking to invest in a quality mattress with a high-end feel — minus the overwhelming price tag. I've tried dozens of different mattresses in my career, and this multi-layered model from Zinus remains one of the most comfortable versions I've ever slept on. It encompasses everything you could possibly love about a classic memory foam mattress — from the cloud-like composition and high-density thickness to the breathable feel and thoughtful design which aims to provide head-to-toe pressure relief — and with an affordability that simply can't be beat.
Where Can I Buy the Zinus Green Tea Luxe Memory Foam Mattress?
This mattress is available to shop at Zinus, Amazon ($558), Overstock ($529, originally $587), and Home Depot ($603).
Additional Details
The Green Tea Luxe Memory Foam Mattress is available to shop in a variety of sizes, including king, queen, full, and twin.
This model's memory foam material is actually infused with natural green tea and purified charcoal, both of which are designed to keep the mattress feeling fresh and relaxed, all while providing more targeted relief for the body.
Despite its memory foam construction, this mattress is fitted with a medium-firm softness that offers a sink-in feel with just the right amount of density so that your body feels supported from all angles.
Zinus also offers a 10-year warranty on mattresses, which provides shoppers with extra insurance from unexpected damages or wear over time.
Rating:
Image Source: POPSUGAR Photography / Kyley Warren