Australian Same-Sex Marriage Survey Results November 2017
The Results Are in — Australia Votes Yes For Same-Sex Marriage!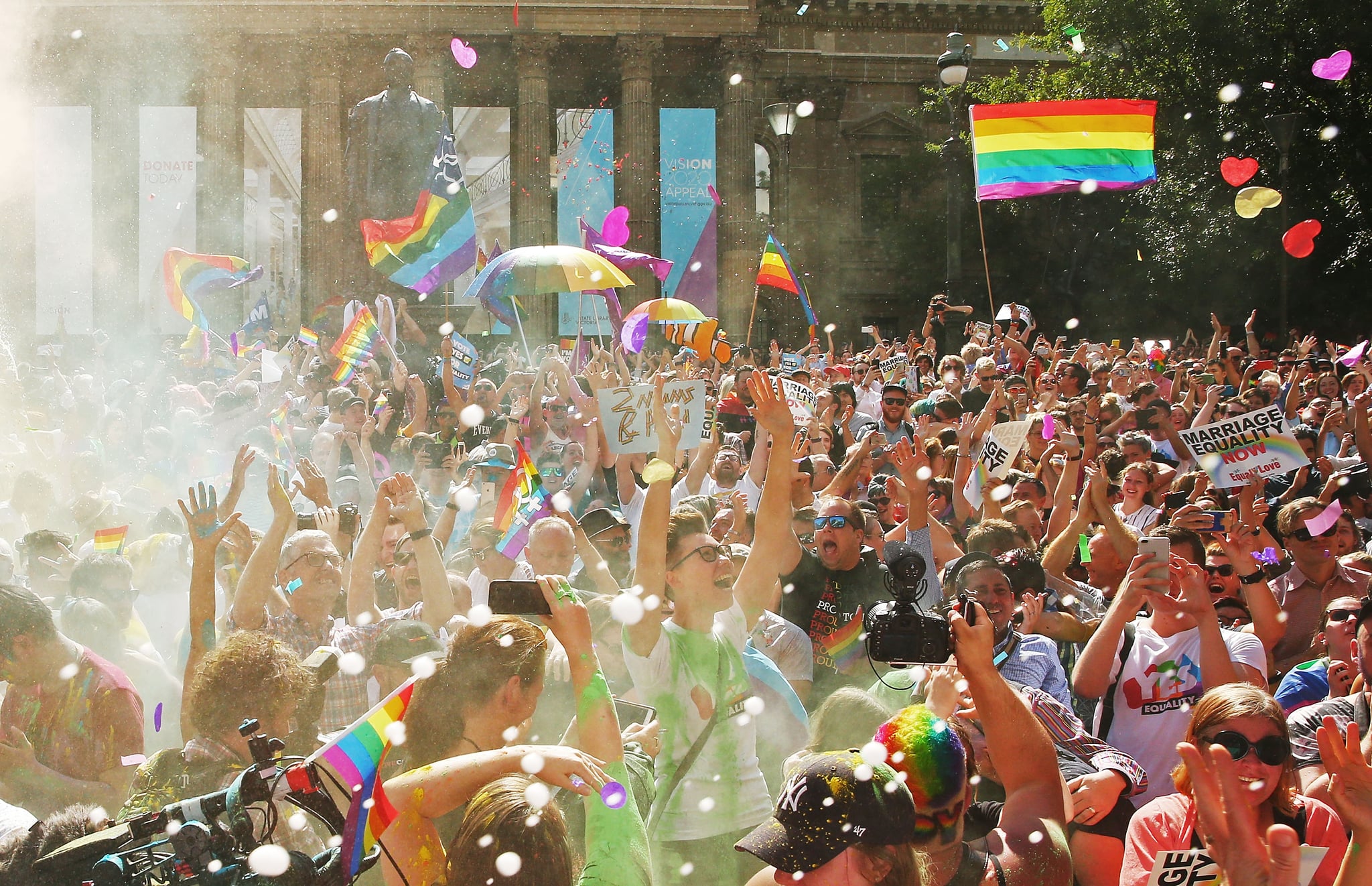 After months of waiting, we finally have the official results: Australians have voted in favour of same-sex marriage! The same-sex marriage postal survey, which was mailed out to Australians just over two months ago, has been one of the biggest topics of debate in the country's modern history. More than 12.6 million members of the public cast their votes to have their say, and more than 61 percent of the population voted yes.
The vote kicked off a historic rally in support of LGBTQ+ rights in Sydney. The result clears the way for a bill to be introduced in the Parliament, moving Australia one step closer to joining the more than two dozen countries where same-sex marriage is legal.