Average Cost of a Wedding 2019
The Average Cost of a Wedding Is Basically the Price of a New Car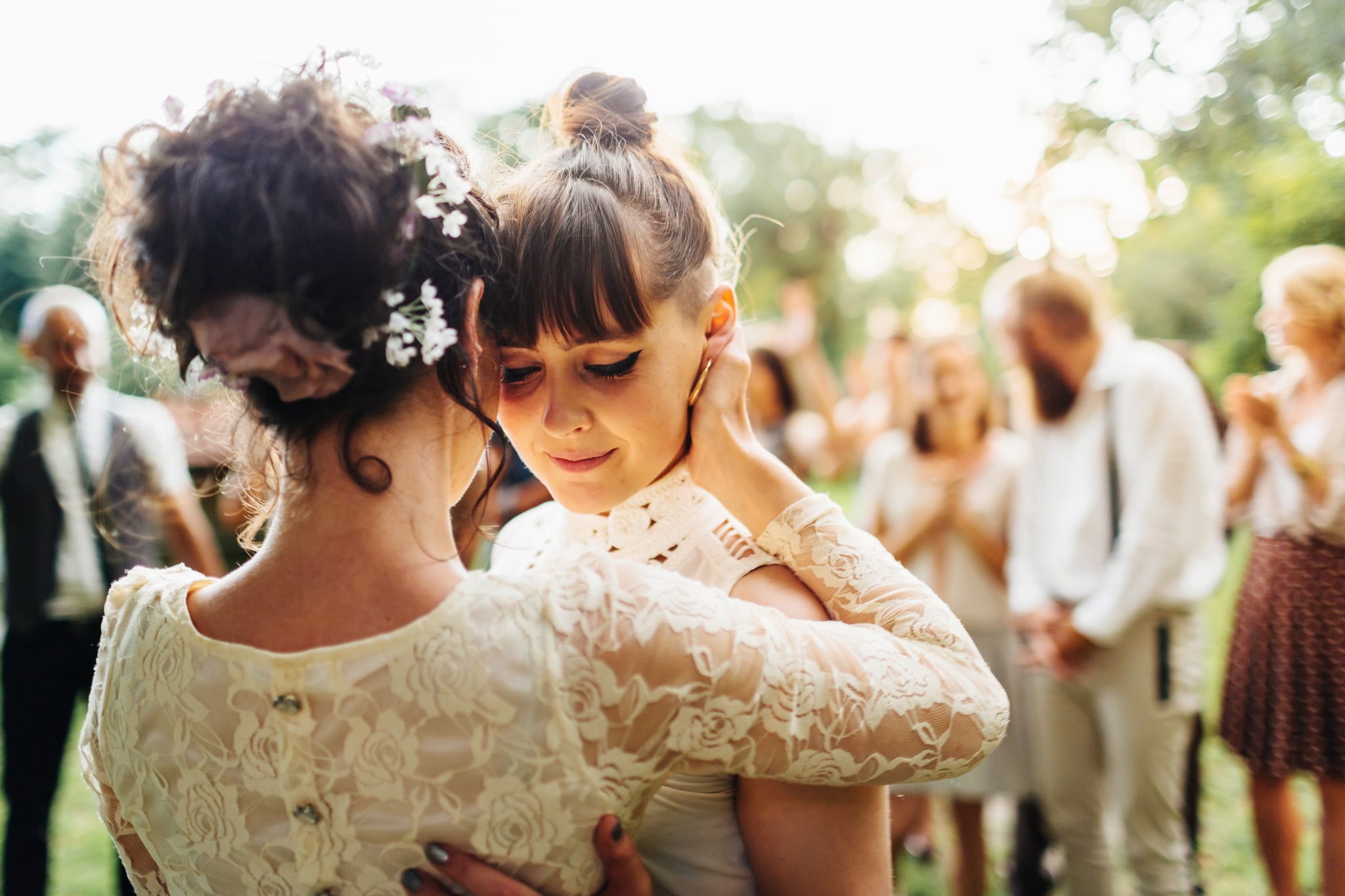 Weddings are known for costing a small fortune, and according to The Knot's recent Real Weddings Study, that's not changing anytime soon. After surveying over 14,000 couples who got married in 2018, they found that couples are currently spending an average of $33,931 on their big day, and that doesn't even include honeymoon expenses. So what makes the average cost of a wedding so lofty?
For starters, The Knot found that the bulk of this price comes from the reception venue, which averages a whopping $15,439. This means the venue may eat up nearly half of a couple's average wedding budget. The next most expensive thing for the big day is the engagement ring, which on average costs $5,680, followed by the reception band, which averages $4,247. The least expensive costs are smaller details like the favours ($245), hairstylist ($123), and makeup artist ($102).
However, there are simple ways to lower your wedding costs, like choosing a less pricey location to have your reception, doing your own hair and makeup, and creating your own DIY wedding favours. And don't forget that it also comes down to where you will be getting married, as wedding costs vary from state to state. For instance, according to The Wedding Report, the 2018 average cost for a Mississippi wedding was $15,260, whereas a wedding in Hawaii will cost you an average of $37,827.
These numbers may slightly change as the year goes on, but if you're planning a wedding before 2020, this is roughly what you can expect.