Date-Night Challenge
Date-Night Challenge: 20 Prompts For Couples Who Want to Mix Things Up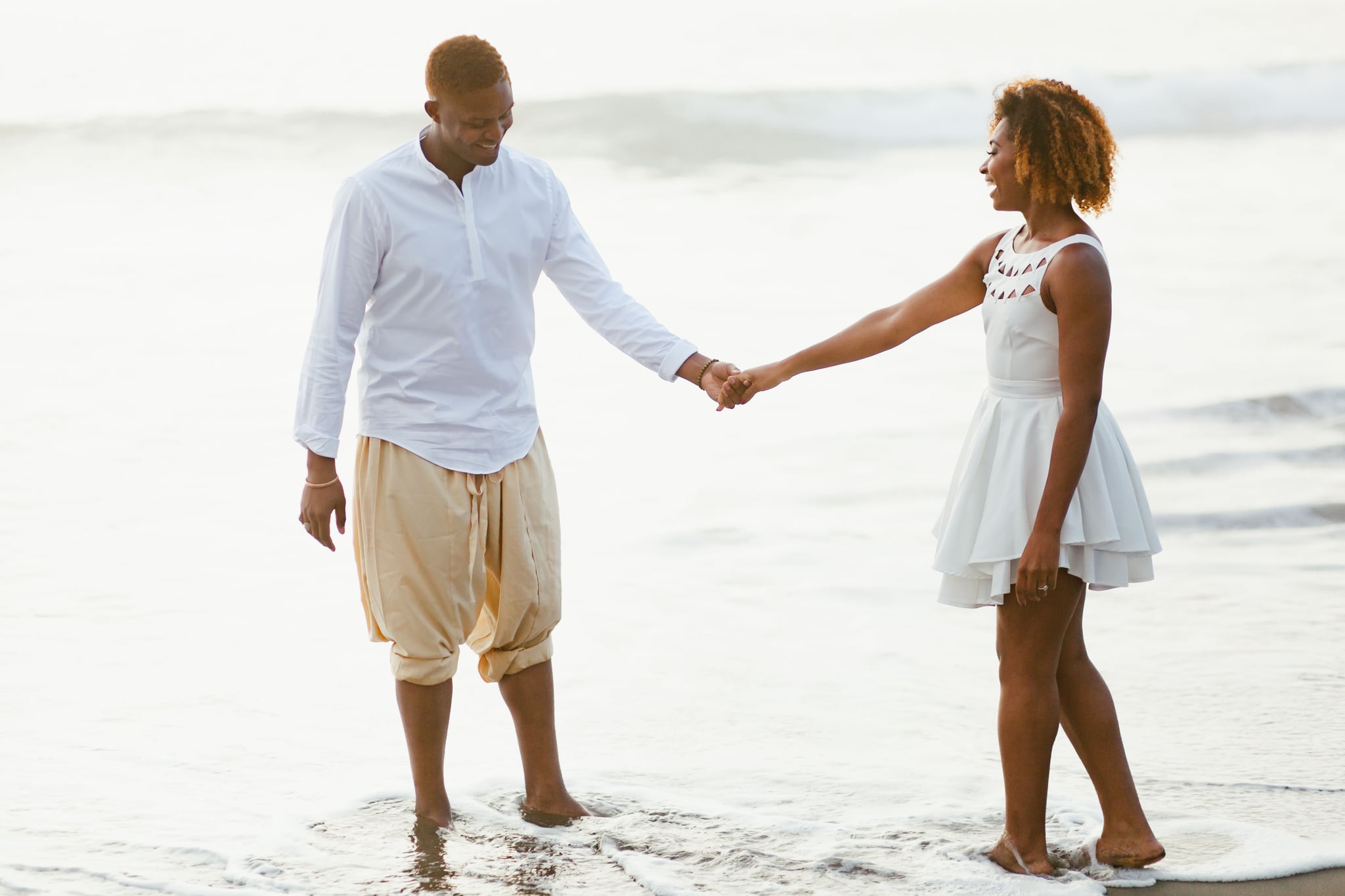 It's important to shake things up every now and then for date night. Even if you're still in the early stages of your relationship, you probably already have your go-to spots. While it's nice to share those special places, it can't hurt to try something new. If you're in a date-night rut or just looking to add some extra excitement, we've put together a challenge featuring 20 prompts to get you inspired. We formatted it to be one special idea each week, but feel free to do as many as you want! Check out the ideas below and get ready for a fun-packed five months.
Week 1: Go somewhere you both have never gone before.
Week 2: Do something creative (cook, paint, etc.).
Week 3: Do something outdoors.
Week 4: Call up your favourite couple for a double date.
Week 5: Do something one of you dislikes (roller coasters, sushi, etc.).
Week 6: Pick a restaurant that just opened.
Week 7: Go out on a weeknight.
Week 8: Write down a bunch of date ideas and pick one out of a hat.
Week 9: Have a dessert-only date.
Week 10: Take a class together.
Week 11: Do something competitive.
Week 12: Have date night at home.
Week 13: Do something touristy in your city.
Week 14: Go out of town for a day trip.
Week 15: Do a matinee film and brunch.
Week 16: Do something that will get your adrenaline pumping.
Week 17: Get dolled up for a fancy evening.
Week 18: Have one of you plan a surprise date.
Week 19: Go somewhere that lets you bring your own alcohol.
Week 20: Go on the most romantic date you've ever had.