The Difference Between Maid of Honour and Matron of Honour
So What Exactly Is the Difference Between all Those Women in the Bridal Party?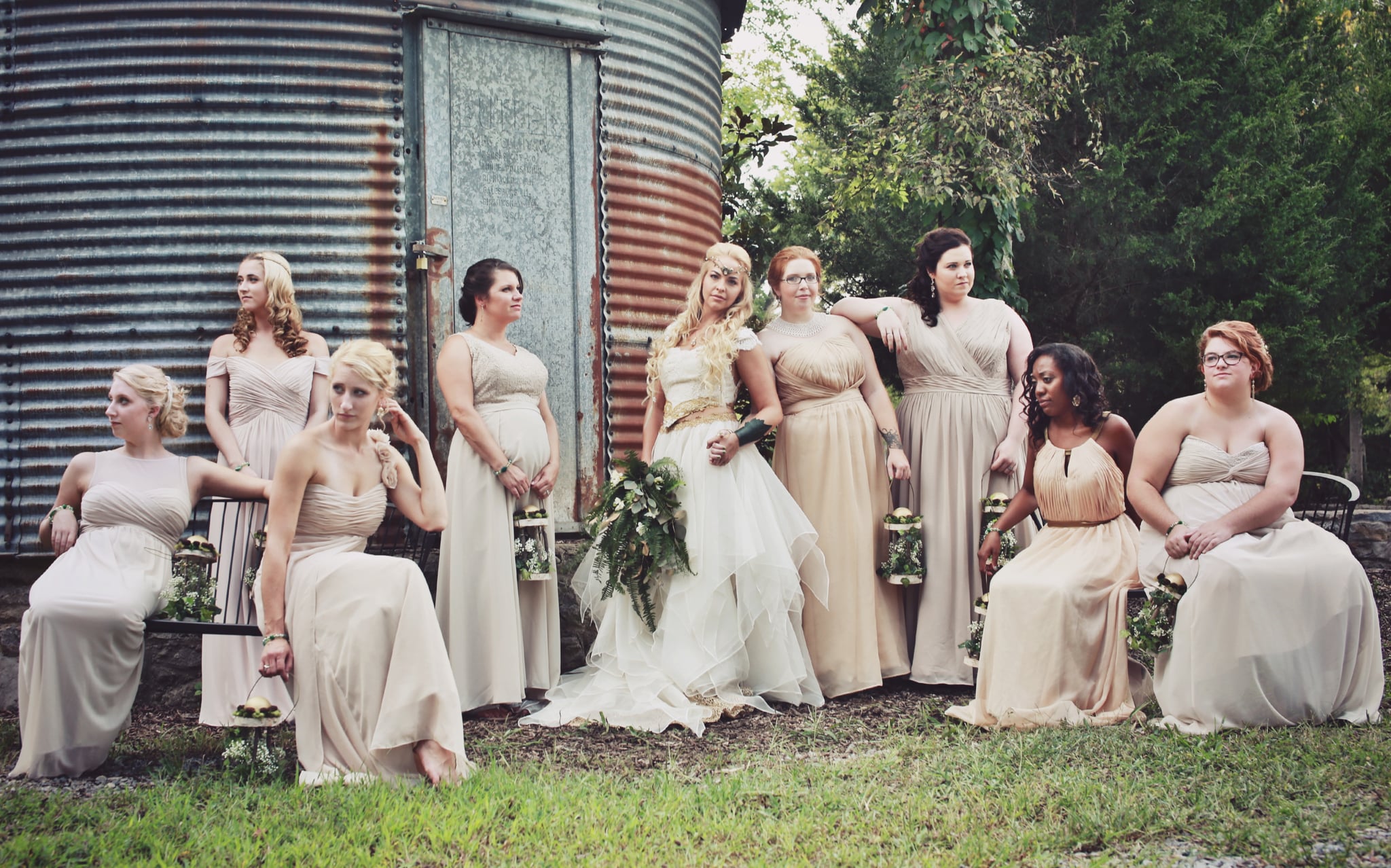 As if planning a wedding wasn't stressful enough, even the words you use to describe your bridal party can cause etiquette problems! Once you've picked the lucky ladies you want to surround you on your big day, you need to work out what roles they will take. The choice is yours, and you are not required to have any bridesmaids or other attendants if you don't want. However, if tradition is important to you and you want to make sure you're using the appropriate titles, these are the terms you need to know.
Maid of Honour: Historically, this is the name you give to your right-hand woman, your chief bridesmaid, but only if she is unmarried. She stands closest to you during the ceremony, sits at the top table, and is often the one who accompanies you to other wedding-related appointments, much like the best man does for the groom. She also plans your hen party (usually with the help of other adult bridesmaids)!
Matron of Honour: A Matron of Honour is exactly the same as a Maid of Honour, except she's married. Needless to say, this word has fallen out of favour in the last few decades and many people use Maid of Honour or Head/Chief Bridesmaid instead. After all, who wants to be called a "matron"?
Bridesmaid: The name given to a female member of the wedding party who is either an adult or a teen over the age of about 14 or 15 (who usually wears the same outfit as the adult bridesmaids). Like ushers, bridesmaids help on the day where required, especially when it comes to making sure people are in the right place at the right time.
Junior Bridesmaid: An optional term for girls between the ages of 9 and 14. They often wear a modified version of the adult bridesmaid dress, and offer less assistance on the day (besides getting people up and dancing)!
Flower Girl: Usually aged between 3 and 8, flower girls traditionally carry a basket of petals that they scatter down the aisle during the ceremony.