Giant Crown Pool Float
Grab Your BFFs and Float on This Massive Crown Like the Queens You Are
As POPSUGAR editors, we independently select and write about stuff we love and think you'll like too. If you buy a product we have recommended, we may receive affiliate commission, which in turn supports our work.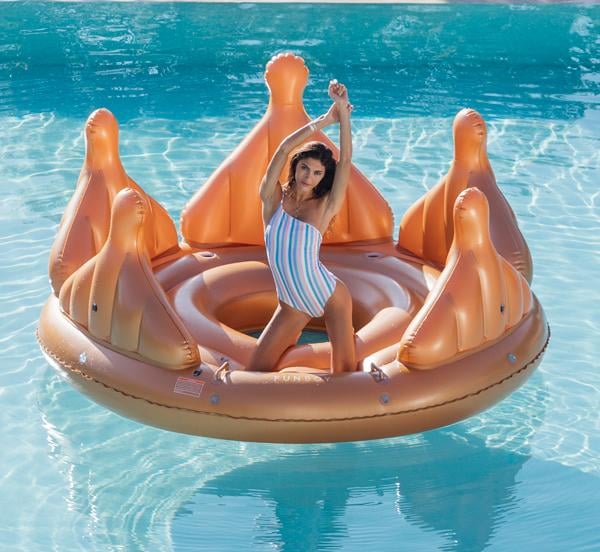 Sometimes, being queen for a day isn't good enough — but what about feeling like one for the whole Summer? With Funboy's new Royal Crown Island Float ($269), you can float around on the crown you deserve, never having to disembark from your throne seat thanks to built-in cupholders (for your royal Rosé) and supportive backrests.
The massive float is over nine feet wide, leaving room for you and up to five friends to embrace your inner Meghan Markles — or Prince Harrys — at the pool in serious style. We've got plenty of ideas for how you could best utilize the Royal Crown Island Float during your Spring and Summer leisure time, but here are a few of our favourites:
If you feel like drinking, play a floating version of King's Cup
Listen to the audiobook version of Game of Thrones at the pool (and be happy you're in a floating crown, not a seaworthy Iron Throne!)
Play pool karaoke with only songs by Queen and Prince
Shoot your own music video cover for "Royals" by Lorde
Shop this crowning achievement of a float below, then check out some of the other awesome, inflatable pool accessories you can find online!