Hogwarts and the Giant Squid Harry Potter Fan Fiction
Erotic Fan Fiction About Hogwarts (the Building) and the Giant Squid Exists and It's Amazing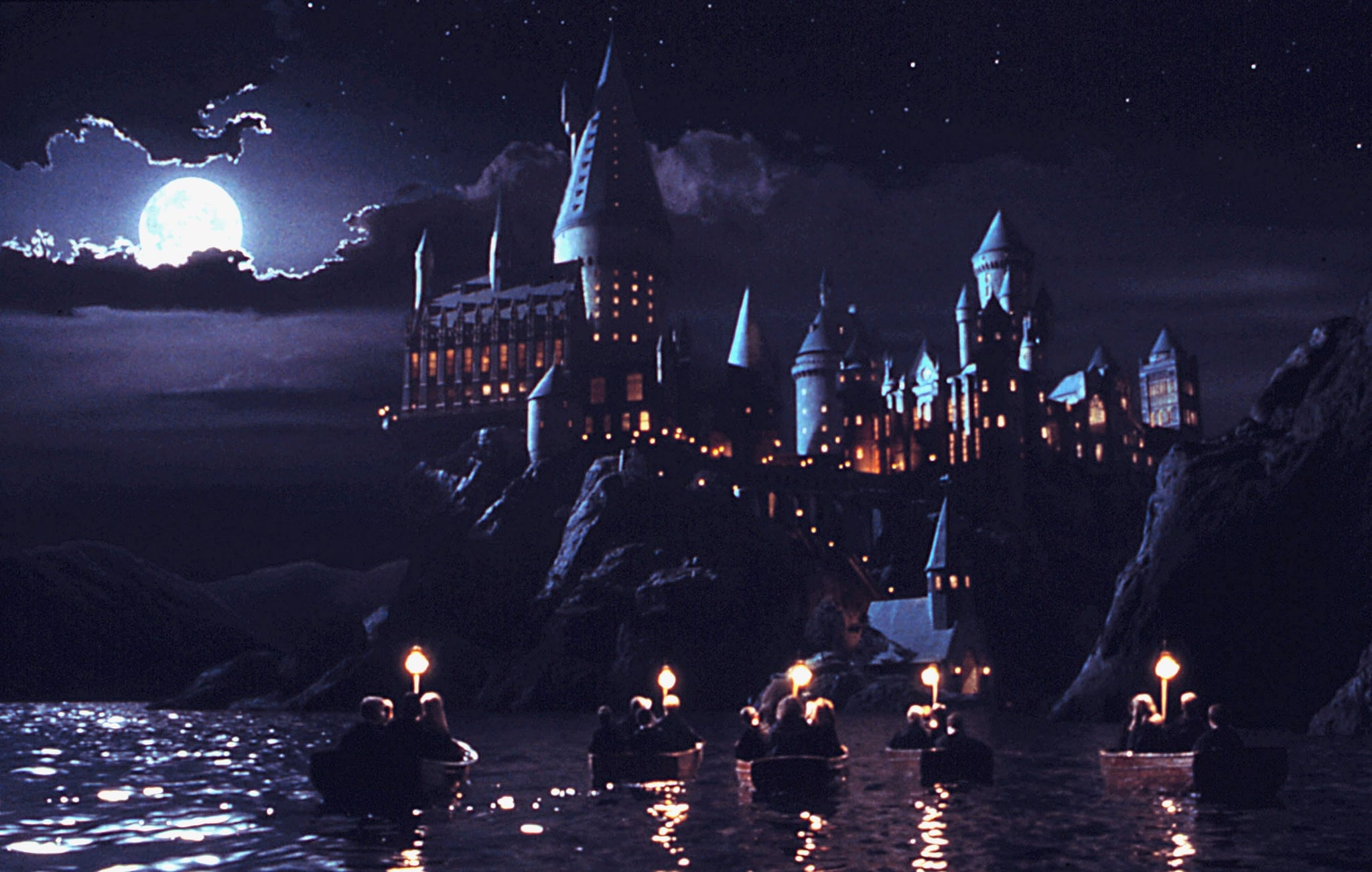 And you thought Drapple was weird. I learned a lot of things about the Harry Potter underworld attending LeakyCon this year, but perhaps the most fascinating tidbit came from one of the panelists, blogger and YouTuber Mark Oshiro of Mark Reads, who raved about his favourite Harry Potter fan fiction, "First Encounter" by Lyris Malachi. Let's start with the tagline:
"Hogwarts has contracted a disease called loneliness and the giant squid [is] the only cure."
In case you're still confused, this is erotic (romantic?) fan fiction about Hogwarts — as in the school building — and the giant squid that resides in The Great Lake (aka The Black Lake in the films). So yes, it's about a sexual encounter between a building and a squid. Bizarre? Yes. Oddly . . . erotic? Maybe?
The setup begins as the school is lonely when the students leave for the Summer, while the giant squid just missed "their terrified screams." Hogwarts is apprehensive about getting physical with the giant squid, who is ready to get it on.
"Just trust me," the giant squid replied, caressing Hogwarts' outerwalls.
"I'm not ready!" Hogwarts exclaimed, trying to push the giant squid away with his magic.
"Hogwarts, you're lonely, I'm lonely. We don't have to be. Besides, you can't go around manipulating your staircases."
"You know about that!"
"Everyone does it. Sort of."
"That's beside the point. I've never . . ." The temperature within rose in embarrassment.
Things escalate quickly:
"He began to caress a window, teasing it open. Hogwarts sighed, the fight leaving him. He relaxed, allowing the tentacle inside, where it brushed against the inner walls before settling on the stone floor. He fastened the suction cups to the floor, lifting the tentacle away so that it pulled on the floor without losing its grip."
I don't want to give away the ending, but let's just say spanking, thrusting, and ink are involved. Read "First Encounter" in its entirety here!