Home Date Ideas
26 Cosy Date Ideas For Lazy Lovers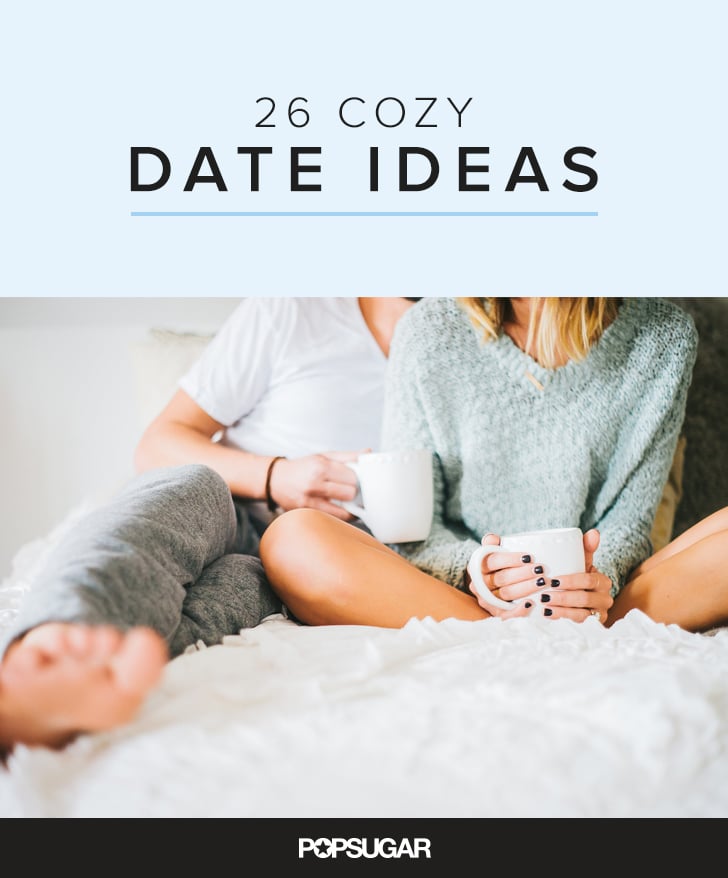 In terms of date nights, there's the classic dinner and a film combo, or taking a lovely evening stroll through a park, or nodding your head in total sophistication while viewing art exhibitions with your other half in some esteemed museum. All three of those can get a little tiring, can't they? It's OK. You can admit it.
Plus, let's face it: you don't want to leave your living room. Because the sofa is really soft and plush and you love it and you're tied by loyalty. If you don't have to go anywhere for date night, why would you?! We'll be asking ourselves this question until the end of the century. In the meantime, here are 26 things you can do with your partner from the comfort of your sofa.
Cuddle! Duh.
Play board games. Forever timeless.
Watch a film or two. Try these steamy ones.
Battle each other on the Wii.
Or play a multiplayer game on your phones.
Have a pillow fight.
Sample chocolates.
Or tea.
Listen to each other's favourite music.
Start a new TV show together.
Play a conversation game. It's an entertaining way to get to know each other!
Make pottery (be sure to place a tablecloth on the coffee table and towels on the floor).
Watch interesting YouTube videos.
Write poetry and read it aloud to each other.
Record him doing your makeup (weird, but so hilarious).
If he'll let you, do HIS makeup (Even funnier).
Build a fort. Yep, on the sofa.
Tell scary stories in your fort.
Colour your hearts away in a couple of colouring books.
Or draw a picture together from scratch.
Learn to play the ukulele together.
Complete a jigsaw puzzle.
Listen to sexy audiobooks.
Take a nap — the greatest date of them all.