Ken Doll With Man Bun Twitter Reactions
The Internet Has a LOT of Feelings About Barbie's New Ken Doll With a Man Bun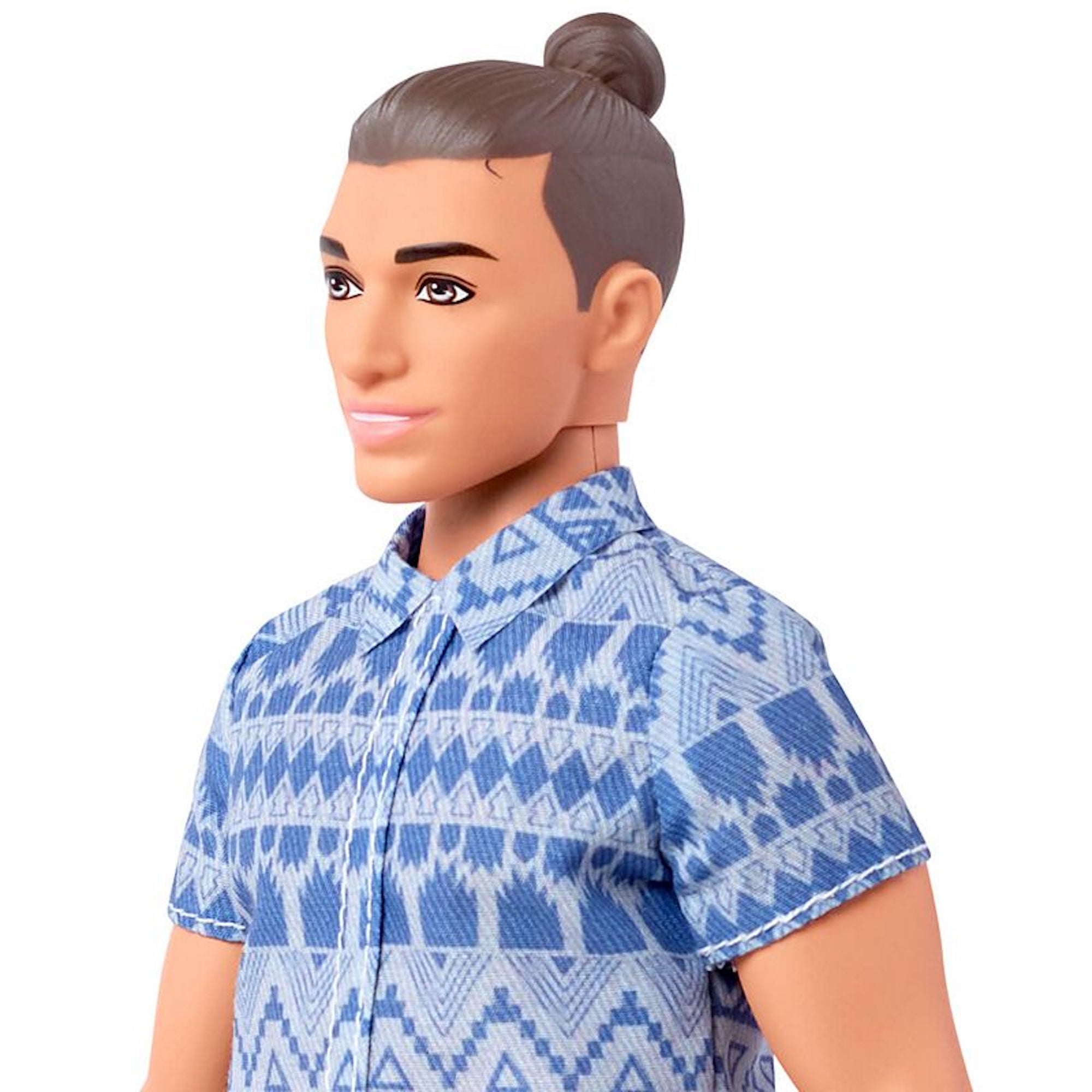 In an effort to diversify its doll offerings, Mattel released a new collection of Barbie and Ken dolls with varying body types, hairstyles, and skin tones. Among the assortment of new toys is one in particular that has the internet up in arms: a Ken doll who sports a patterned shirt, distressed denim shorts, and a prominent man-bun hairdo. If you were wondering, the answer is yes, we have officially reached peak 2017.
As soon as news of this bun-topped doll hit the internet, people couldn't resist sharing their candid reactions to Ken's new look, and they're hilarious. Although some Twitter users were delighted to see the popular toy company being more inclusive with its doll designs regardless of their feelings toward man-buns, others simply couldn't resist hysterically trolling the new addition.
Some people were straight-up shook about the whole situation.
There's a ken doll with a man bun wth..👀😂

— Jess Confetti ♥️ ~ (@JessicaDunlop16) June 20, 2017
Me*punching the wall*

Coworker: wtf dude

Me: THERE'S A NEW KEN DOLL WITH A MAN BUN!

Coworker*punches the wall*

— Rock🇺🇸 (@TheMichaelRock) June 20, 2017
What is the world coming to!?? Barbie makes a Ken doll with a man bun!!?? I'm not even gonna start.....

— Rob (@BobbyLite19) June 20, 2017
Others noted that the Ken doll is a surefire sign of the nearing apocalypse.
Signs of the Apocalypse. ...RT @GMA: MAN BUN KEN DOLL. pic.twitter.com/F5YO9529cr

— Mark Ranchik (@MarkRanchik) June 20, 2017
I know a lot divides our country right now but we should all agree Ken doll rocking a man-bun is fucking disaster that needs to be stopped

— Kara Parker (@K_Parker20) June 20, 2017
Drake & Josh split up and now they're putting a man-bun on a Ken doll pic.twitter.com/Ex6vL2QqJD

— Harry Brownstein (@brownstein_) June 20, 2017
A few Twitter users speculated what this man-bun Ken doll may come equipped with . . .
The new Ken doll with the man bun comes with tons of fun accessories like a vape pen and a map of the best places to get craft beers!

— Michael Bennett (@BennettOnAir) June 20, 2017
Does he come in a romper? https://t.co/tR35YvAvTK

— Stacey Lennox (@ScotsFyre) June 20, 2017
@Mattel comes out with new Man Bun Ken Doll! Comes holding vape in one hand, fidget spinner in the other, and parents' house keys in pocket! pic.twitter.com/dwIwdQIx66

— Corey Layne Wilkins (@coreylayne) June 20, 2017
The new "Man Bun" Ken doll comes with shirt, shoes, and keys to Barbie's car that he's driving until he "gets back on his feet again." pic.twitter.com/gYmXwR9WEc

— Benjamin Siemon (@BenjaminJS) June 20, 2017
. . . and what beliefs he may hold.
I don't even own Mattel's new man bun Ken Doll but he already told me the dangers of processed food and how Bernie would have beaten Trump. pic.twitter.com/rjxQQFiEfI

— Sully Sullivan (@Mikey_Sul) June 20, 2017
But one guy had the best reaction of them all — the Ken doll's actual look-alike.
Why was I not aware they made the new Ken doll after me??? #Barbie #KenDoll #CoreyDoll pic.twitter.com/BO3fXuocoP

— Corey Scherer (@ItsCoreyScherer) June 20, 2017