Man Interrupted Wedding to Propose to Girlfriend
This "Nightmare" Wedding Story Has the Internet Outraged For Good Reason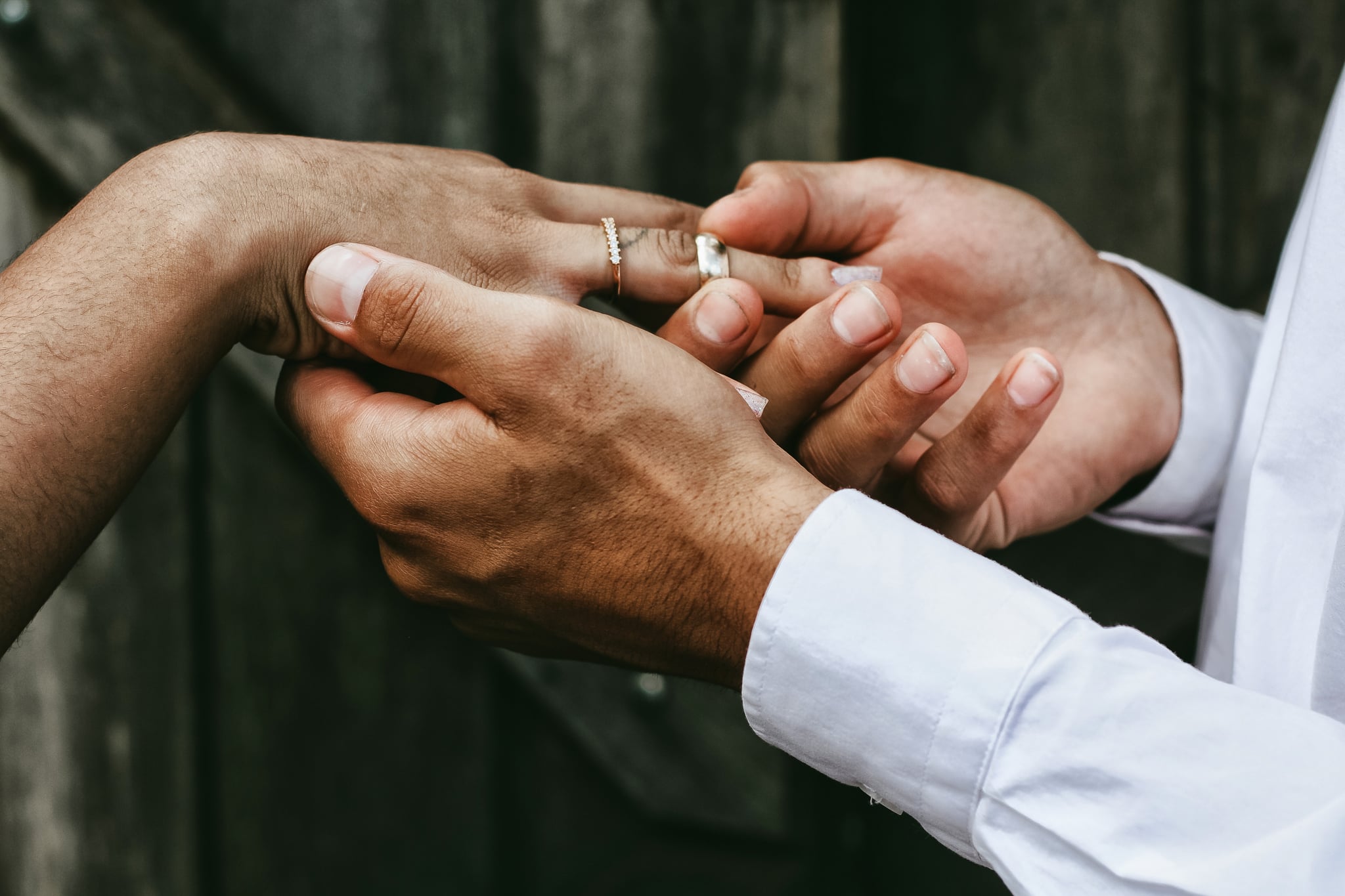 Wedding etiquette has become more relaxed and less traditional over the years, but what one man did at his best friend's wedding is widely being viewed as disrespectful across social media. According to a recent submission on Slate's "Dear Prudence" relationship column, one woman says her husband's best friend/best man, "Jack," proposed to his girlfriend, "Jane," in the middle of her wedding!
"The entire atmosphere felt moving. So moving in fact that John stopped midceremony to propose to his longtime girlfriend, "Jane," and reveal her pregnancy," the anonymous woman recalled. "I couldn't even hear the vows my husband wrote or the rest of the ceremony over the noise of Jane's happy sobs, her very surprised family who were also guests, and people seated nearby congratulating her."
If that wasn't horrific enough, what Jack did later that evening was the icing on the cake. No pun intended. "When John gave his toast, he apologised for being caught up in the moment, and then proceeded to talk about he and Jane's future with nary a mention of us."
The woman in question asked if she and her husband were "angry over nothing" or were they justified for wanting to end their friendship with "John." It didn't take long for the internet to weigh in with their (passionate) thoughts on the awkward ordeal. Check out some of the reactions to the now-viral wedding nightmare ahead.
Look at this nightmare y'all. I absolutely wouldn't speak to John or Jane ever again. pic.twitter.com/SUvAv64XFa

— Yung Receipta (@ashuhhleeee_) May 31, 2017
Nah, weddings cost a lot. For me to spend thousands on a wedding that I'm no longer the centre of attention of, you're mad. The disrespect. https://t.co/z4ijPOC2Kh

— 🇧🇧E.T.'s Twin🇬🇩 (@Tiiaahhx) June 2, 2017
He made the toast about his proposal, the levels of fuckery pic.twitter.com/VYnJwBozBh

— Pusha C# Ph.D (@grisuy) June 2, 2017
DO NOT TRY THIS AT MY WEDDING. I can fight in a tux. https://t.co/EB21LWmF0Q

— dp3 (@dpalm66) June 2, 2017
Yeah, no, friendship over https://t.co/R8l3XvOlap

— Ashley Reese (@offbeatorbit) June 2, 2017
Every time I hear these stories I am thankful for my city hall wedding, which no one was invited to.

— DevNull (@DevNullSA) June 2, 2017