Mom Planned Wedding Essay
I Let My Mom Plan My Entire Wedding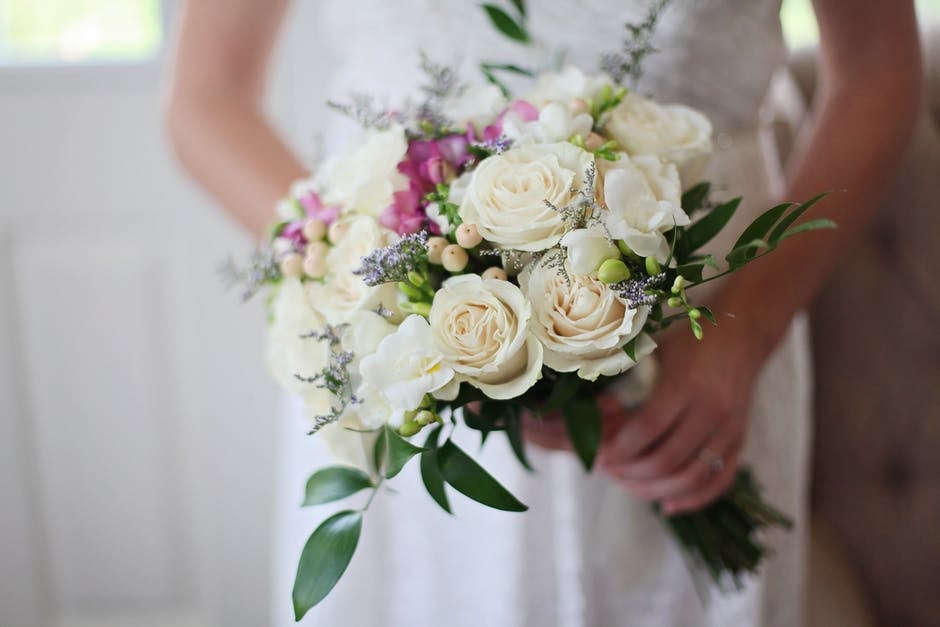 Like many people, before I got engaged, I envisioned my perfect wedding. I pictured my husband and I exchanging our vows overlooking a beach, valley of trees, or lush grape vines. Yes, being a nature-inspired couple who hiked regularly, we wanted to incorporate the outdoors into our big day. My husband even proposed at sunset on a beach at Lake Michigan. We thought redoing that moment would have been just right for our wedding. I began pinning my ideal venues, flowers, and wedding gowns on Pinterest. But then my mother entered the planning picture. Let's just say that things changed, and fast.
My husband and I both took the day off of work to peruse wedding venues with my mother. "Have an open mind," she told us.
"We will, Mom." I said in return. "We just don't want it at that big hall where everyone else from our town gets married."
"That's fine," my mom said.
Only, after a couple weeks, it wasn't fine. My parents graciously decided to foot the bill for our wedding. We were honoured and grateful. So, when my mom said, "You know, at that hall you don't like, we could do everything there: flowers, catering, photography." I wasn't thrilled.
A boulder sat in my stomach. My husband and I did not want to get married there. But surprisingly . . . the boulder disintegrated quickly. Not only did I realise that my parents didn't want to burden us with the bills piling up from a wedding — my husband and I were just starting our careers — but planning would be stressful to say the least. And my mother, she also wanted so desperately to plan the entire thing. You know what? Pinning things on Pinterest is a little different than planning the real deal. It's overwhelming. And I just didn't care.
Leading up to the wedding, friends and coworkers would ask, "What kind of flowers are you having?" "What's your theme?" "What do your invitations look like?" I'd stand there and laugh. "I have no idea," I'd say in return. People stared back at me, flabbergasted. "Yup. My mom is planning is the entire thing. I'm sure it will be elegant and just perfect."
And it was. My mom paid attention to every little detail. The vintage place settings and centrepieces were right up my alley. The bronze tablecloths fit perfectly. The cake, which looked like real lace, was both elegant and delicious. And the flowers, although I admit that I still have no idea what kind of flowers were at my wedding, they were impeccable.
That night, it was my mom who glowed. She floated around from table to table thanking our guests. She planned a glamorous night for everyone there, not just me. Some may say that it sounds like my mother was on a power-trip, but it was just the opposite. She saved my husband and I from unwanted stress. We were able to focus on our new careers, finding a new place to live, and most importantly, our new life together. Instead of being filled with anxiety, my husband and I enjoyed our engagement. We went to bed peacefully each night. I went to my bridal shower and bachelorette party excited, not overwhelmed.
At first, the idea of my mom planning our wedding was a little scary. But I'm so glad I threw my hands up in the air. Because not only was I able to enjoy my engagement and wedding day more peacefully, but it was a gift to my mother. She loved planning every minor detail — and you know what? She was damn good at it. I'm not only grateful that my parents paid for our wedding, but for the time that my mother put into planning the perfect day for my husband and me, too. No, we didn't exchange our vows overlooking a crisp blue lake like we pictured, but I wouldn't have had it any other way.