Positive Ways to Get Over a Breakup
Finally, There's a New, Empowering Way to Break Up
As POPSUGAR editors, we independently select and write about stuff we love and think you'll like too. If you buy a product we have recommended, we may receive affiliate commission, which in turn supports our work.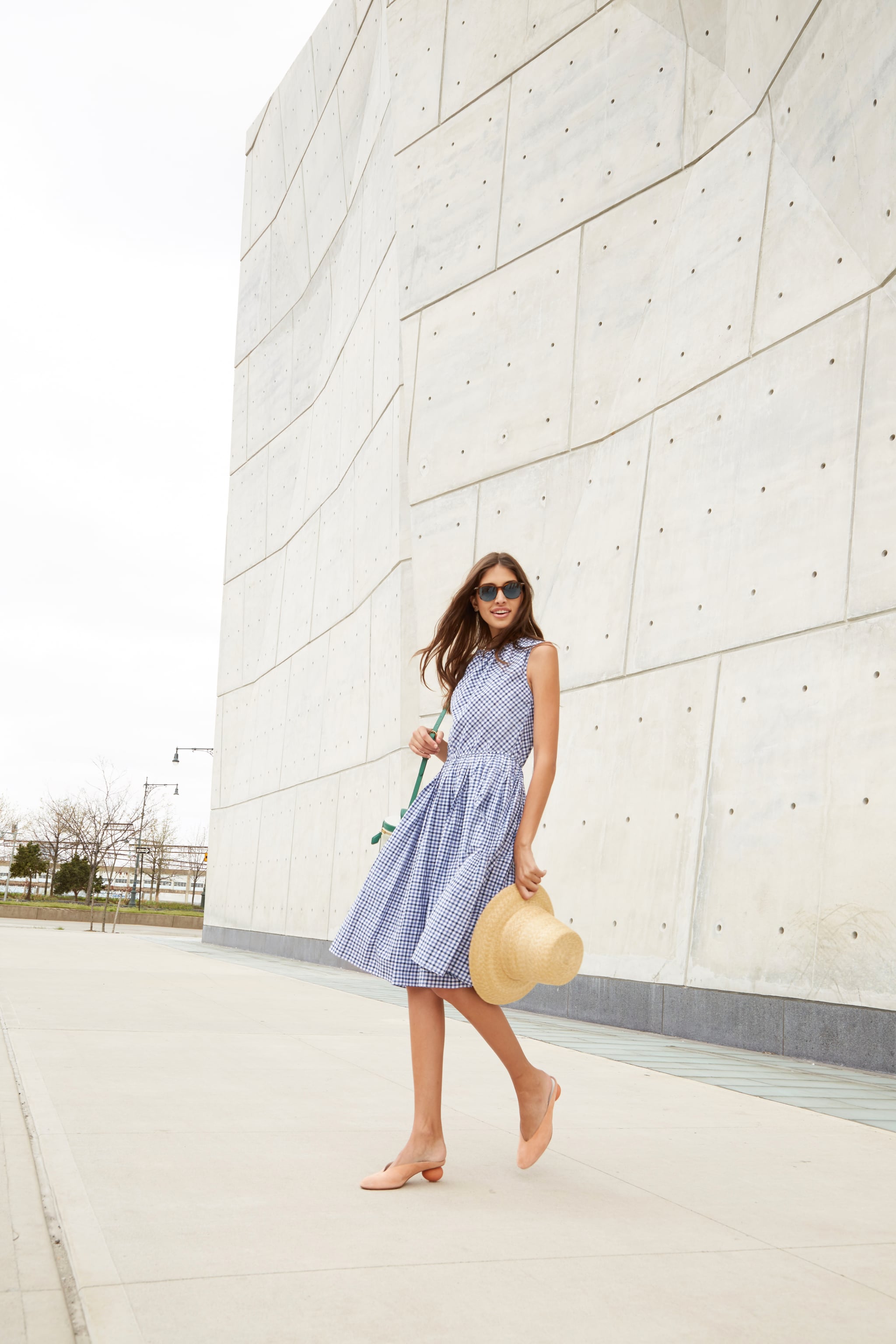 Breakups are stuck in the past. We're either meant to cry into a tub of ice cream while watching The Notebook or down a bottle of vodka and key our ex's car. Do we really only have two options, to be a crazy girl or a sad sack? No, thanks! Dating has evolved in exciting, progressive ways, but breakups haven't been given the same upgrade.
Our team has been studying breakups and moving on for years. In our research, we have discovered that modern breakups are all about bouncing back to your best self and taking time to rediscover your dormant passions, friendships, and desires. We call this The Bounce Back, and it's all about taking on challenges that stretch you and make you try new things, form new patterns of associations, unearth new interests, and reawaken your confidence. A Bounce Back requires action, because when you get into action mode, you quiet your mind. Here are five ways to kick-start your Bounce Back today.
1. Rediscover Fitness
Exercise releases the feel-good chemicals endorphins and also lowers stress hormones like cortisol. Studies have shown that cardio activity three times a week can lead to a decline in key symptoms of depression by up to 47 percent. Getting moving can help clear your head and boost your mood.
Try: Picking up a sport you used to love as a kid or finding the strangest fitness workout in your neighbourhood and giving it a go. Bring a friend along for a laugh.
2. Rediscover Your Creativity
Creativity is not just nice to have, it's a necessity. Lena Dunham even says, "Luxury is nice. But creativity is nicer." Creativity is proven to lower stress, improve immunity, and even lessen the effects of depression. On top of this, making things with your hands gives you a sense of accomplishment, control, and calm. Shrug off that little voice that tells you you're not creative and get making!
Try: Penning a song (channel your inner Taylor Swift), sculpting come clay, sketching (for an added twist, try it in the dark!), creating an alter ego, or cutting, dyeing, or patching an old piece of clothing.
3. Rediscover Your Style
Relax! We're not about to tell you to chop off all your hair! This is about tapping into your inner sense of style and unleashing your magnetic confidence. This is not about looking pretty — it's about self-respect. When you surround yourself with nice designs and things that please you, you send a message to yourself that you value, respect, and cherish yourself. And how you treat yourself is how those around you will treat you, too.
Try: Starting a hat collection, culling your wardrobe, styling some flowers, buying new bed sheets, writing a personal style guide, developing a signature look, or buying a colour of lipstick you would normally walk past.
4. Rediscover Your Connections
We are social beings. And though your breakup may make you want to hide, now's the time to invest in connections, both new and old. When we're connected, stress dissipates, inflammation reduces, and immunity gets a boost, and we're even likely to live longer. Pretty impressive stuff!
Try: Hosting a Bounce Back party (for all your friends you haven't seen in a while), sing in a choir, bring dog treats to the dog park, high-five five strangers, or make a playlist and send it to friends who share those memories.
5. Rediscover Your Inner Explorer
Exploration is a natural human instinct, and trying new things is a critical part of any Bounce Back. Getting out of your comfort zone will help create new memories and experiences, ones that have nothing to do with your ex. You might even uncover a new passion as you go.
Try: Wander a museum you've never visited, investigate (and try!) an alternative healing practice, learn to cook a new cuisine, and live at random and ask friends and strangers what activities you should try.
Need more ideas? Check out the recently launched Bounce Back Stack (£10), a deck of 30 challenge cards to get you back to spectacular after a breakup.
Image Source: POPSUGAR Photography / Diggy Lloyd
Product Credit: Merona Dress, Paravel Bag, Grey Matters Shoes, Samuji Hat