Relationship Challenge 2018
Take Our 2018 Relationship Challenge For Your Best Year Yet!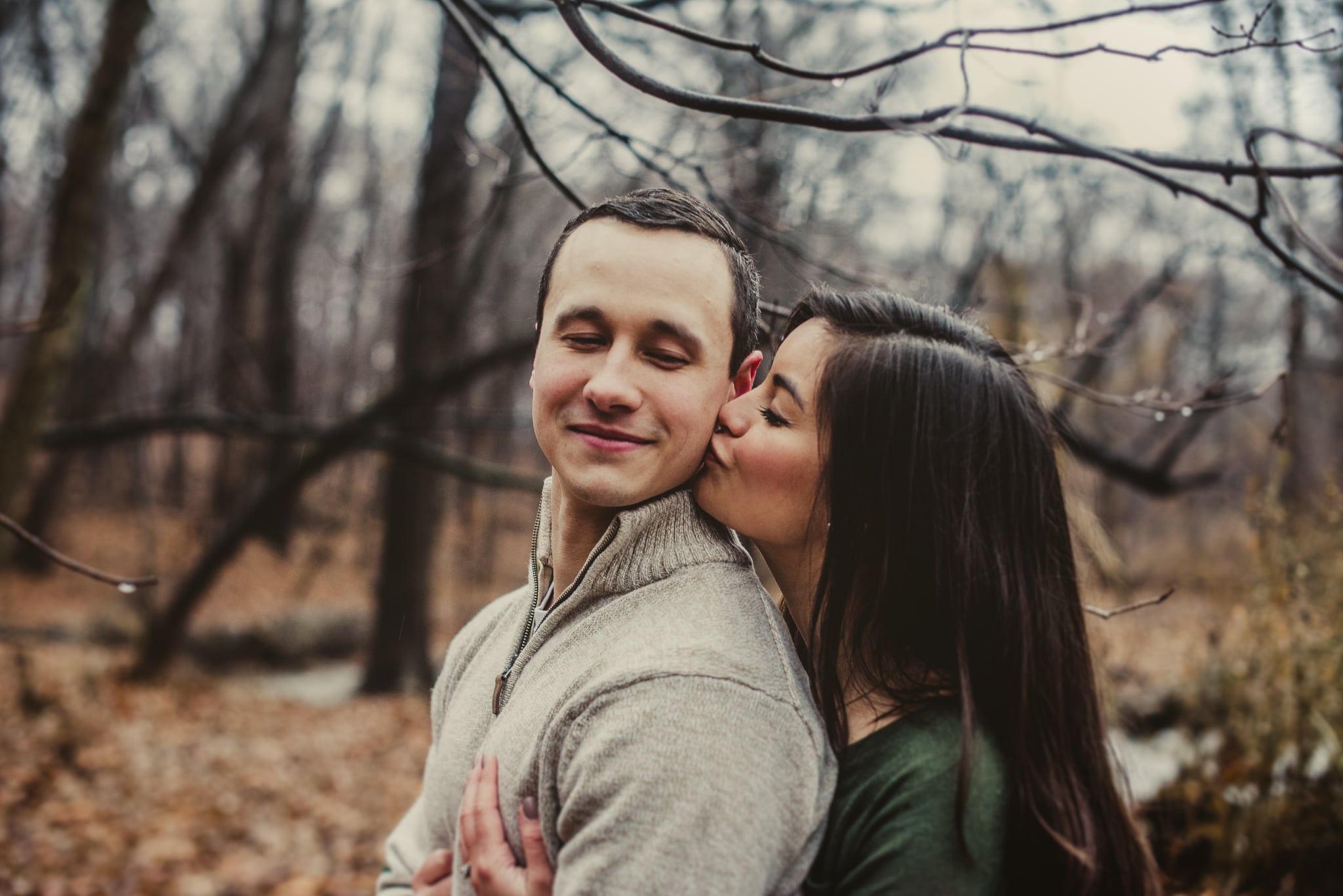 No matter where you stand as a couple, there's always room for improvement. You can probably think of something you can do more or less of, what kind of habits you'd be better off breaking, and ways you can show your partner even more love. In 2018, make your relationship a priority. Remind one another why you're together and give 100 percent to making your partnership the best it's ever been. And remember, it's not about striving for perfection. If you encounter any hardships along the way, what's most important is how you two decide to resolve any issues and prevail.
Ahead are a few suggestions for every month of the year on how to take your relationship to the next level. It's up to you whether you want to focus on one per week or completely mix it up. The goal here is to complete as many as you can.
January
Share three things you want to improve in your relationship by the end of this year.
Discover a new hobby or passion project you can both start (and enjoy) together.
Start a happiness jar to break out any time you have a fight or are in need of a relationship boost.
Think about your favourite date or memory together, and re-create it.
February
Crack open a bottle of wine and share what your sexual fantasies are.
Pick an evening to live out each one of your discussed fantasies or, at the very least, try something you've never done in the bedroom.
Take a half or full day off from work (if possible) to spend some extra quality time with each other.
Watch the sunrise or sunset together.
March
Have sex in a different room or spot in your home.
Dress up for a fancy night out together.
Spend a whole day together with your phones completely off.
Tap into your inner kid and visit a theme park.
April
Plan your next holiday together.
Send each other texts throughout the day sharing what you love most about your partner.
Look through old photos and memorabilia to remember the early days of your relationship.
Get to know each other on an even deeper level by taking turns asking these personal questions.
May
Surprise each other sometime this month with a sweet gesture.
End a long workday with a nice, long bath or shower together.
Change up your routine in some small way (do the food shopping somewhere totally new, do chores together, etc.).
Wake each other up with morning sex.
June
Go on a weekend trip together.
Get adventurous and explore different bedroom toys to play with.
Strip down and give each other a sensual massage (bonus points if you use an erotic body oil).
Check in with the relationship goals you shared in January, and evaluate your progress together.
July
Incorporate edible aphrodisiacs into dinner and dessert.
Pick out sexy lingerie together and wear it under your outfit on your next date.
Unplug and enjoy a fun camping trip together.
Sneak sweet notes into each other's bags for them to find later.
August
Take turns dedicating one whole day (or week) to the other person, like it's their birthday.
Meet each other at a restaurant or bar and role play.
Turn on some music and cook your favourite meals together.
Have wild sex somewhere new.
September
Stay up late talking and sharing secrets.
Tease each other throughout the day with dirty texts and delay sex for as long as you can until you just can't take it any longer.
Enjoy a long, lazy morning together with breakfast in bed.
Fill up your room with candles and cuddle.
October
Have sex in a public place.
Write down a list of reasons you love them and take turns reading them aloud.
Have an affair with your partner — book a hotel room and have them meet you there.
Spend an evening watching your favourite movies together.
November
Go to a concert together.
Plan a full day of activities you both love from morning to night.
Give your partner a lap dance.
Get out of your comfort zones and try something completely new together.
December
Reflect on the past year and reminisce about your favourite moments as a couple.
Share something you've always wanted to do with your partner (doesn't have to be sexual) and do it.
Create a couple's bucket list.
Tell each other what you most look forward to in your future together.