What Is a Golden Shower?
Everything to Know About Golden Showers
Watch out! This post contains spoilers.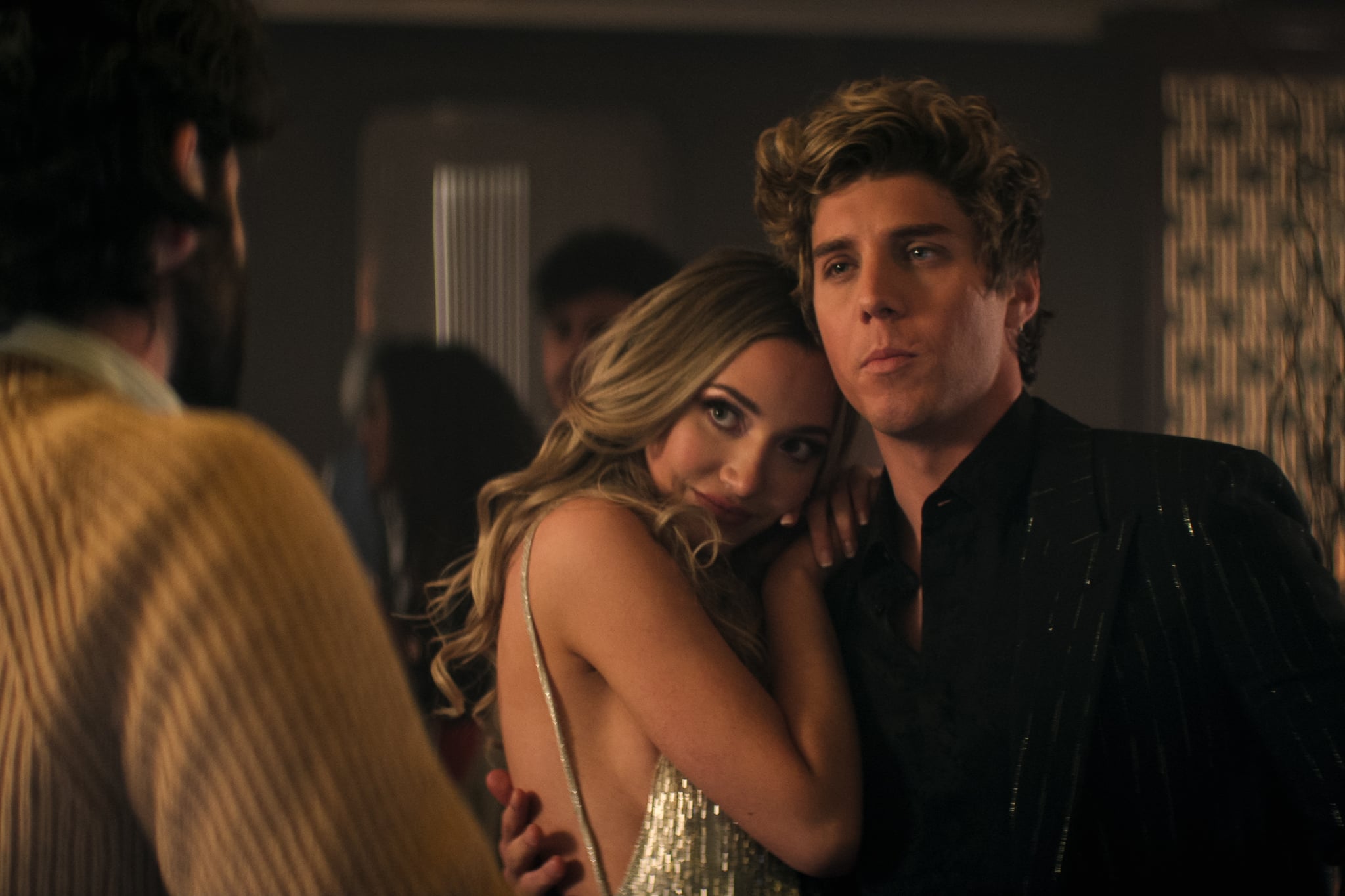 Though a golden shower might sound like an embellished sanctuary in your bathroom, that's not quite its meaning. Also known as "water sports" in the kink community, a golden shower is what happens when one partner consensually urinates on the other, says clinical psychologist and intimacy coach Lori Beth Bisbey, PhD.
The sexual act has gained tons of attention thanks to its most recent depiction in season four of Netflix's "You." In the series, social club owner Adam Pratt (played by Lukas Gage) explores this kink while also showing the power dynamic that often accompanies it. When Pratt asks a staff member in his club to give him a golden shower, he's into it. But when his socialite girlfriend offers to give him one, he's not.
For more information about this sexual kink, including what it is, how common it is, and why people are so into it, experts advise below.
What Is a Golden Shower?
A golden shower is most often a form of foreplay in which "one urinates on their partner as part of the activity," says certified sex therapist Aliyah Moore, PhD. Most often, this practice is considered to be a kink or a fetish that is often associated with the BDSM (bondage and discipline, dominance and submission, and sadism and masochism) community.
Why Do People Like Golden Showers?
Just like every person has a different palate for food, every person has different sexual preferences. One person may enjoy kinkier acts, while another person may not — and that's OK. The people who do enjoy golden showers likely do for a variety of reasons.
Some might enjoy it because it explores a dominant and submissive role in a BDSM setting, says Dr. Moore. For example, one person may enjoy being the "dominant one" and peeing on their submissive as a way to assert consensual power or ownership over the other. "It is part of a power exchange, so [submisives] accept it to honour the person who is the dominant," says Dr. Bisbey.
It's also possible someone is interested in exploring a golden shower as a way to explore a humiliation kink, says Dr. Bisbey. In these cases, because peeing on someone or being peed on may be considered taboo, it could be seen as "humiliating" and therefore turn on either partner.
For others, they may simply enjoy the sensation of a warm liquid coming into contact with their skin.
What Should You Know If You Want to Receive or Give a Golden Shower?
Consent is the biggest thing to consider if you're interested in giving or receiving a golden shower. "Make sure you are both comfortable and prepared for the experience. Discuss boundaries, safety, and expectations beforehand," says Dr. Moore. This includes establishing a safe word like "pineapple" or "red" to use if you ever feel uncomfortable or want play to stop.
Once you're on the same page regarding the experience, you can talk about the logistics. Though one person may be more interested in receiving or giving, Dr. Moore encourages partners to switch roles during the activity "so both parties can enjoy the experience" and also have a better understanding of the golden shower effects.
As shown in "You," it may also be helpful (and sanitary) for the receiver to wear goggles, advises Dr. Moore. She suggests protecting your eyes and other sensitive areas of the body with goggles, a towel, or a cloth.
Lastly, make sure you're choosing a clean, safe, and private environment. Afterward, Dr. Moore suggests using a gentle cleaning solution made up of vinegar and water to clean up.
Is a Golden Shower Safe?
For the most part, yes. However, there are some potential health risks if you're not careful. "Urine can contain bacteria, which can be spread through contact. As such, there is a potential for the spread of certain infections," says Dr. Moore. "Additionally, if urine is ingested or enters the eyes or other mucus membranes, there is a risk of infection."
For these reasons, it is important to use proper protection when engaging in this activity, whether it be goggles, a cloth, or something else. And refrain from ingesting the liquid.
Whether you're into golden showers or it's something that you have no interest in adding to your sexual repertoire, it's always important to refrain from kink-shaming. "Kink-shaming implies that certain sexual activities or interests are wrong or immoral, which can be damaging to people who have consensual and safe kinks or interests," says Dr. Moore.
It's best to be respectful of other people's kinks — and if it's not your particular cup of tea, know that no one is suggesting it has to be.