Love Island's Tasha Ghouri Has Received Ableist Abuse Online
Ableist Abuse of "Love Island"'s Tasha Ghouri Shows We've Taken a Backward Step Since Rose Ayling-Ellis Won "Strictly"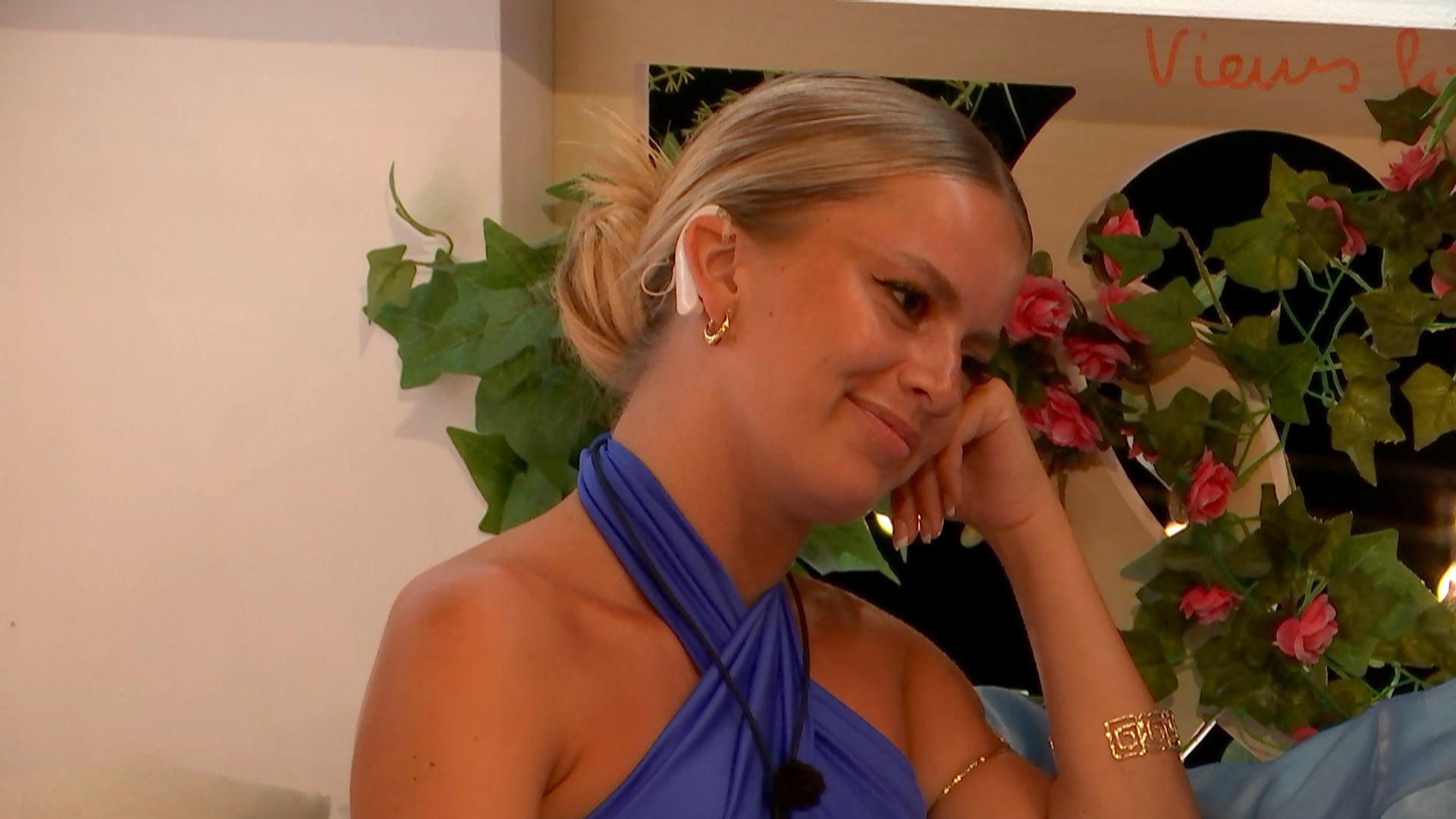 A staggering five million people tuned in to watch "Love Island"'s debut episode in June as a new bunch of singletons stepped into the villa with hopes of a long, hot summer ahead of them. With a growing, loyal audience, the antics of the islanders dominate conversations and WhatsApp chats up and down the country, including passionate opinions posted on social media.
Reactions and memes getting shared online is part of the appeal of a bingeworthy show, but yet again these posts have crossed the line. Most notably with abuse of "Love Island"'s first deaf contestant, Tasha Ghouri. The 23-year-old was born deaf and wears a cochlear implant in her right ear. Ghouri, who is a dancer and model, told The Daily Mail she will donate 50 percent of the £50,000 prize to the National Deaf Children's Society if she wins the show.
While Ghouri was initially praised for raising awareness of the deaf community, calling her deafness her "superpower", the public appear to have turned on the islander as season eight unravels. And the disgusting comments online have become rampant and wildly out of control. With just one search for her name on social media, it's not hard to find a barrage of ableist and discriminatory abuse, with a hideous amount of the hate directly referencing Ghouri's disability. Some viewers are asserting that Ghouri is "playing the deaf card" and "getting away with" questionable behaviour because of her disability.
Trolls have even gone as far as to mock Ghouri's voice. One ignorant tweet, suggesting that Ghouri's partner Andrew Le Page should hide her hearing aid, garnered a shocking 19.4k likes. That's more than 19,000 people who think it is OK to make fun of a disability and have confidently and publicly done so. Who knows what terrible things are being said quietly in Ghouri's DMs?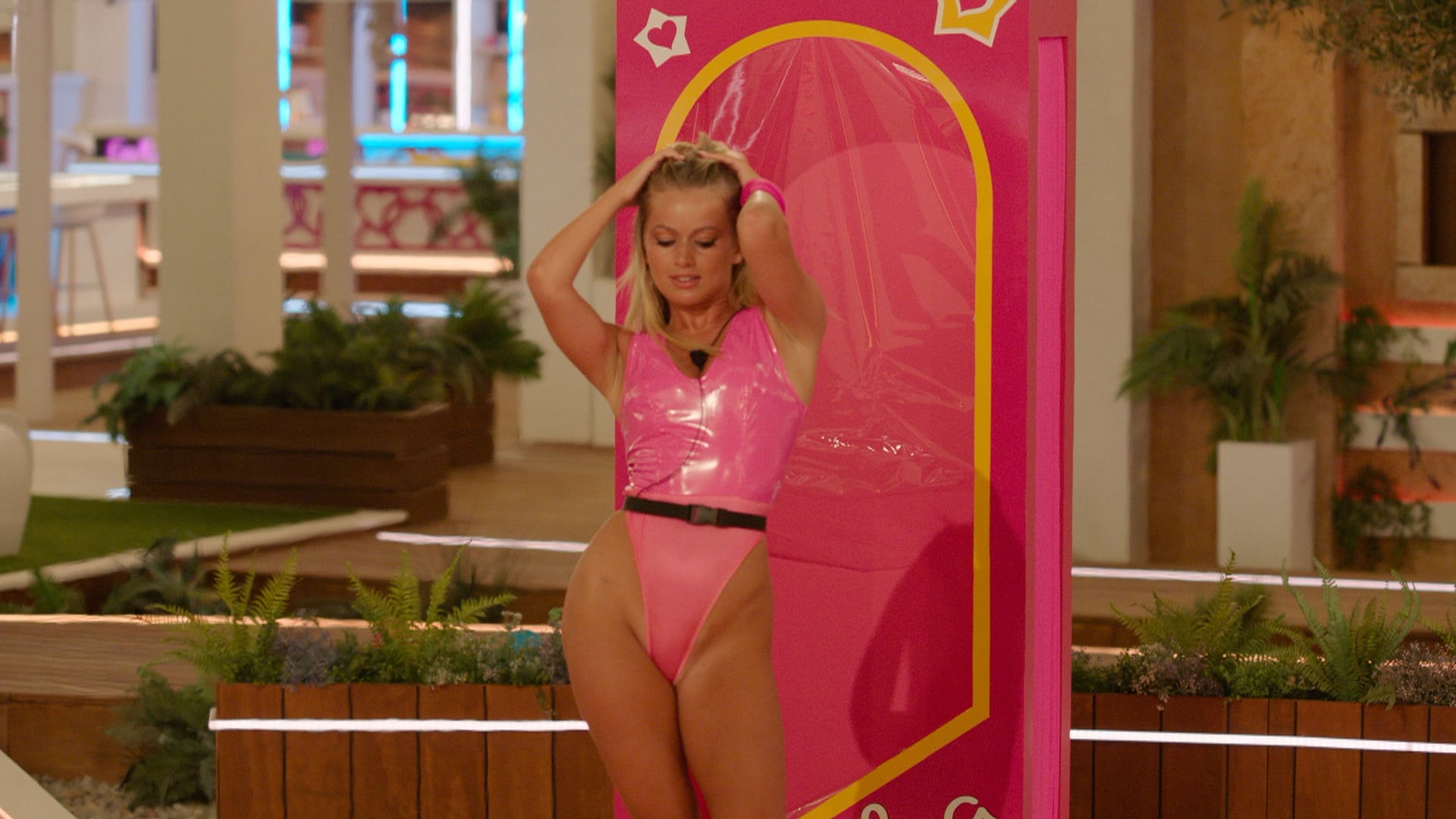 Right now, Ghouri is, thankfully, blissfully unaware of the trolls online, yet her family are all too familiar with ableist comments. On 17 July, her dad, Tarek, took to Instagram to speak out against the negativity, writing: "Some people have had more knock backs than many others in their 23 years." He goes on to detail the extra pressure she is under, having to work harder to be involved in the conversations in the villa due to her deafness. The Ghouri family made a statement before in an Instagram post on 25 June, writing: "Hey Everyone! We thank everyone for the love and support for our gal Tasha as we are behind her 110% ❤️ We understand everybody has opinions both negative and positive but please could we avoid making fun of her superpower - let's lead with love always!" Others have been quick to call out these awful posts, with one tweeting: "deaf people exist in real life and they can see your deranged tweets." Shortly after this, Jacques O'Neill's family posted a statement about his ADHD diagnosis following cruel comments, and he later left the villa.
Sure, Ghouri has been a controversial figure in the villa. She has entertained love triangles and had her head turned by multiple new islanders despite being coupled up with Le Page. But isn't that the name of the game? And haven't other contestants done the exact same thing?
"[P]eople's language and attitudes change when a deaf person doesn't fit their ideas of how a deaf person should behave."
Kirsty Jade, a deaf digital content creator at Socially Sound, says the abuse stems from unrealistic expectations of how a deaf person should be. "It's just interesting to see first-hand how people's language and attitudes change when a deaf person doesn't fit their ideas of how a deaf person should behave," the 22-year-old tells POPSUGAR. "I've observed some opinions that she's a 'mean girl,' and people were acting very shocked about this on social media. They assumed she would be innocent and then were so shocked when she wasn't who they thought she would be. It's OK to dislike someone's behaviour without bringing their disability into it. No one needs to be tweeting about ripping her cochlear implants out. That's very problematic, and the sooner people call it out, the better."
Ghouri isn't the first deaf person to rise to fame recently through reality TV. Rose Ayling-Ellis won the nation's heart through her incredible performance on BBC's "Strictly Come Dancing." It was her likability and campaigning as much as her talent that won her the Glitterball. Her silent dance with Giovanni Pernice on week eight of the competition was widely considered the TV moment of 2021 and won her a TV BAFTA, and her appearance saw an increase of almost 3,000 percent in sign-ups for British Sign Language's free training programme. But even Ayling-Ellis has noticed the difference in support for the islander.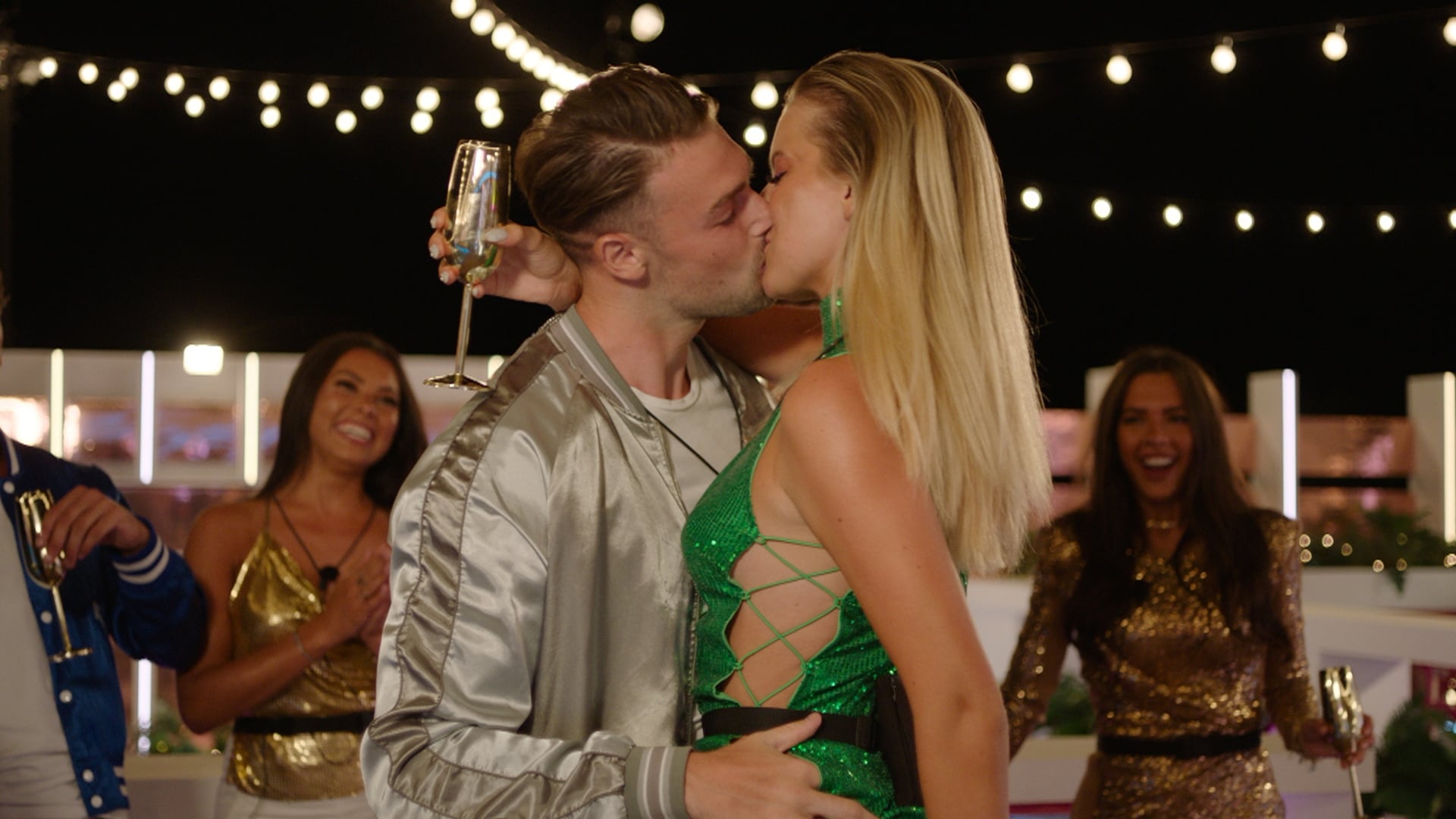 The "Strictly" star took to Twitter in Ghouri's defence, urging her fans to read a thread answering "curious" and "ignorant" questions about Tasha and her deafness. She wrote: "Please read this, remember that every deaf person is different." The social media reaction around the "EastEnders" actor was overall extremely positive. But would the public have loved Ayling-Ellis so much if she were on a dating show kissing multiple men, talking about sex, and dancing seductively in a bikini? It appears not.
Asia-Jorden Alexander-Smith, a 23-year old graphic designer who is also deaf, agrees that the public reaction has been disappointing. "It certainly feels like the difference in treatment between Rose and Tasha is because Rose's behaviour was more along the lines of what people seem to expect of disabled people, whereas Tasha's isn't. It very much feels like people are using deafness as a weapon to beat us with when we don't conform to their expectations of us," Alexander-Smith explains to POPSUGAR. "Part of me feels that Tasha has received a lot of criticism and has potentially been judged more harshly than others for things that the majority of the contestants also seem to be doing. Tasha is human just like everyone else in there, and there are a lot more elements to her as a person than her deafness. I think that it would be completely unfair of anyone to expect her to be any kind of representative for the Deaf community. She doesn't owe anyone anything and she shouldn't be expected to act a certain way because of her deafness."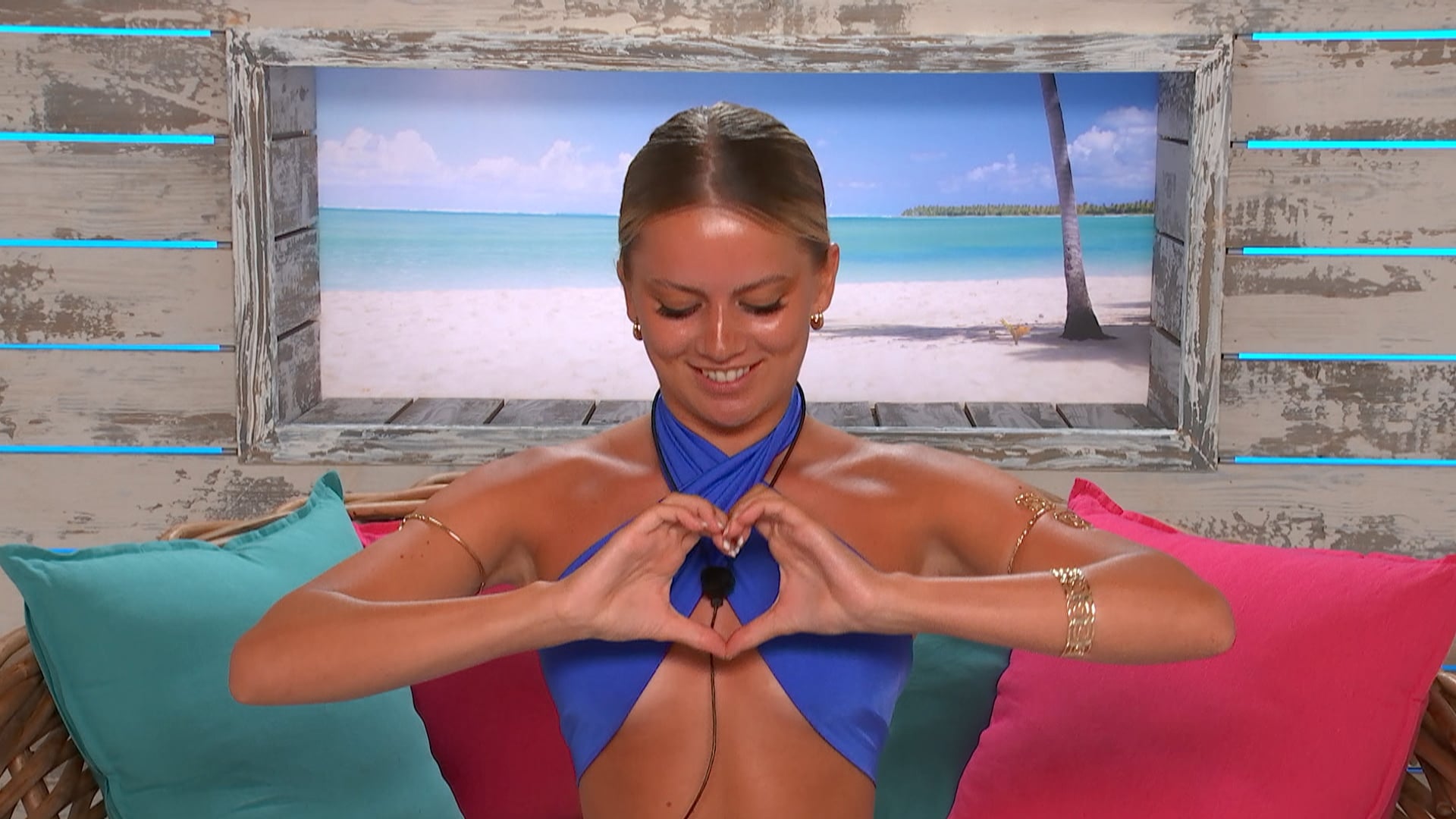 The same thing happened to Hugo Hammond, a contestant from season seven, who was born with a club foot. Viewers implied that he was "not disabled enough" to be considered the show's first disabled contestant, and the way he walked was mocked online. Whether online comments are posted with malice or genuine curiosity, often words are ignorant, hurtful, and triggering for the disabled community.
This begs the question: have we learnt nothing about the catastrophic consequences of our words? The #BeKind movement seems to have waned since the devastating deaths of former "Love Island" host Caroline Flack in 2020 and former islanders Mike Thalassitis and Sophie Gradon. Mental health struggles are nothing new, yet compassion is lacking once again.
Stacey Worboys, a deaf spokesperson from the Royal National Institute For Deaf People (RNID), tells POPSUGAR she is "really disappointed" but "not surprised" to hear that Ghouri is facing online abuse. "We know that deaf people face stigma, stereotypes, and barriers put up by society every day, and it's something we all need to work together to challenge whether we're deaf, have hearing loss, or are hearing," she says. "We at RNID and our supporters were thrilled to see Tasha join 'Love Island' as the programme's first deaf contestant: it's a really important step forward to have deaf representation on such a big show. Tasha wears her cochlear implant with pride, and her appearance on the show has helped increase awareness about the different experiences deaf people and people with hearing loss have. But it's clear from some of the abuse on social media that there is still a long way to go."
"We all need to step up and challenge these outdated attitudes where we see them."
Naturally, the "Love Island" audience offer opinions throughout the series, but hateful, abusive, and harmful comments must be stopped. Sarah Adedeji, 21, a London-based content creator who is deaf, points out that some viewers are treating Ghouri just like any other contestant and she's focusing on them. "Not everyone is resorting to ableism when discussing Tasha. Some people are speaking about her just the same as they speak about anyone else on the show," she says. "These people are watching her as Tasha. Not the deaf girl. Which is the one thing I am happy about."
As viewers, we see a tiny edit of the islanders' day. While they might seem untouchable inside the villa, their friends, family, and others can see every tweet, post, and comment made online. It's up to all of us to change this harmful narrative and realise that we are all multifaceted human beings and are not defined by one thing. "Jokes and abuse aimed at Tasha or at anyone who is deaf or disabled are completely unacceptable," Worboys says. "We all need to step up and challenge these outdated attitudes where we see them, and, as an immediate response to Tasha's experience, we urge the show's producers and social media platforms such as Twitter to make it clear that they won't tolerate this kind of behaviour."