Northern Ireland Legalises Abortion and Same-Sex Marriage
Same-Sex Couples Can Now Register to Marry in Northern Ireland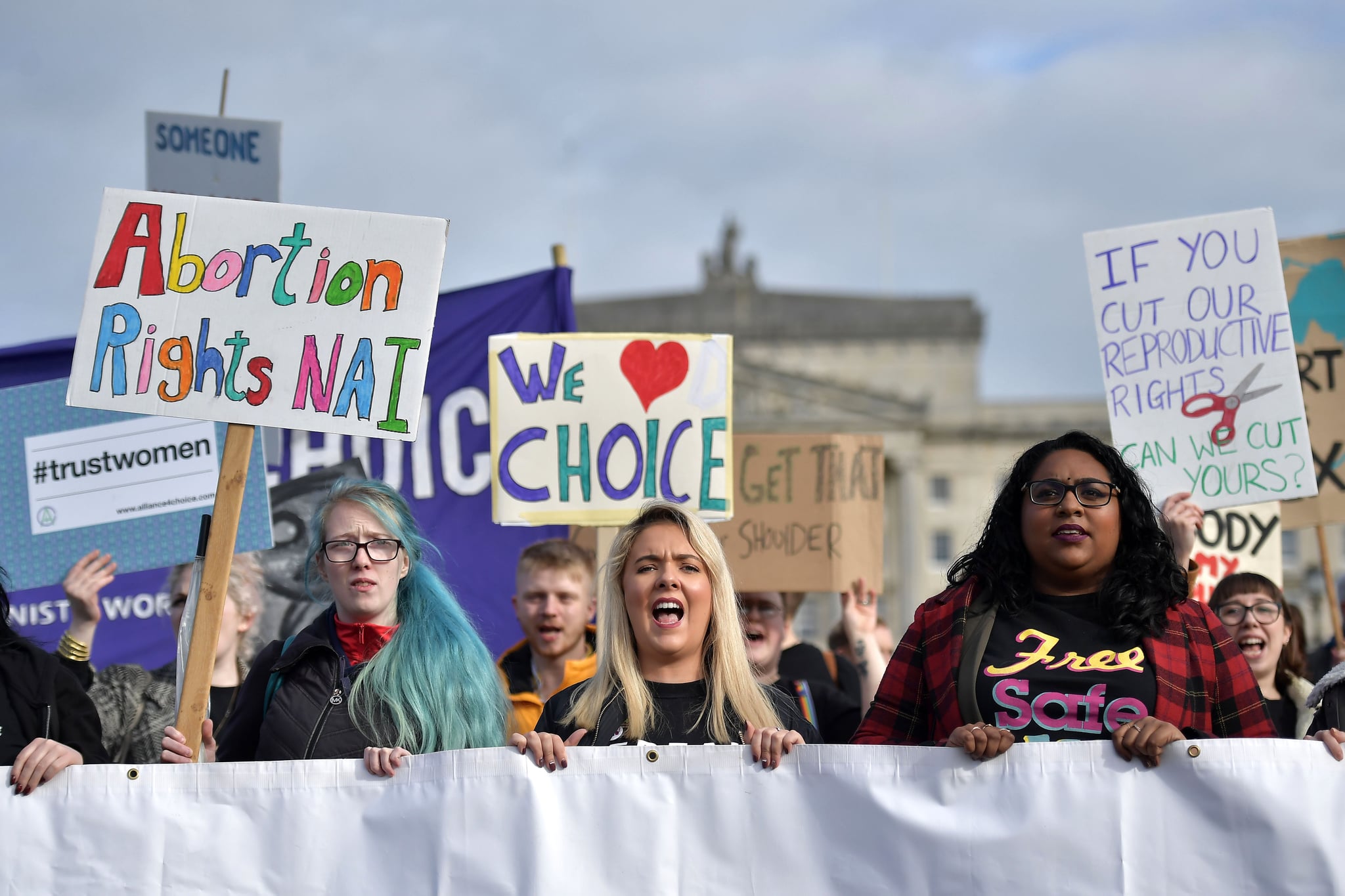 At the stroke of midnight on 21 Oct., 2019, Northern Ireland decriminalised abortion and same-sex marriage in a historic vote for the majority-Christian country. This move toward improved equality and reproductive rights aligns Northern Ireland with laws in the rest of the UK, and here's what it all means: the expansion of the abortion law requires that free, legal, and local abortion services are available to women and girls in Northern Ireland as of 31 March, 2020.
Between 21 Oct., 2019 and 31 March, 2020, women and girls will continue to travel to England for medical terminations, with financial support from Northern Ireland. The abortion law will come into full effect on 1 April 2020. Until then, women and girls seeking to terminate a pregnancy will not be prosecuted, neither will healthcare professionals who assist in the termination of a pregnancy.
"At last, we've been liberated from legislation that polices our bodies, fertility and healthcare. We're free from the threat of prosecution. We're free from a climate of stigma and fear," wrote Grainne Teggart, campaign manager for Amnesty International NI and UK. Love Equality NI shared to Twitter that, "We're so proud to be surrounded by some of the people, couples and campaigners who have brought us to this point. Thank you to everyone who has told their stories to help us reach this milestone."
Marriage equality is now also fully legal in Northern Ireland as of Jan. 13, 2020, and same-sex couples will be able to walk down the aisle from 14 Feb. Patrick Corrigan from Amnesty International spoke to the BBC about the historical day."For too long, LGBT+ people in Northern Ireland have been treated as second-class citizens. So, today is an incredible moment for same-sex couples who can finally marry and have their relationships recognised as equal," he said.
While marriage equality was legalised without much of a hitch, the expansion of abortion rights was met with some pushback from NI's Democratic Unionist party (DUP). Although unsuccessful, the DUP's leader Arlene Foster said to the House speaker that "this is not the end of the matter as far as this party is concerned. We will take every possible legal option open to us."