Weird British Crushes Card Game
From Louis Theroux to Ed Miliband, All Your Weird Crushes Feature in This Hilarious Game
As POPSUGAR editors, we independently select and write about stuff we love and think you'll like too. POPSUGAR has affiliate and advertising partnerships so we get revenue from sharing this content and from your purchase.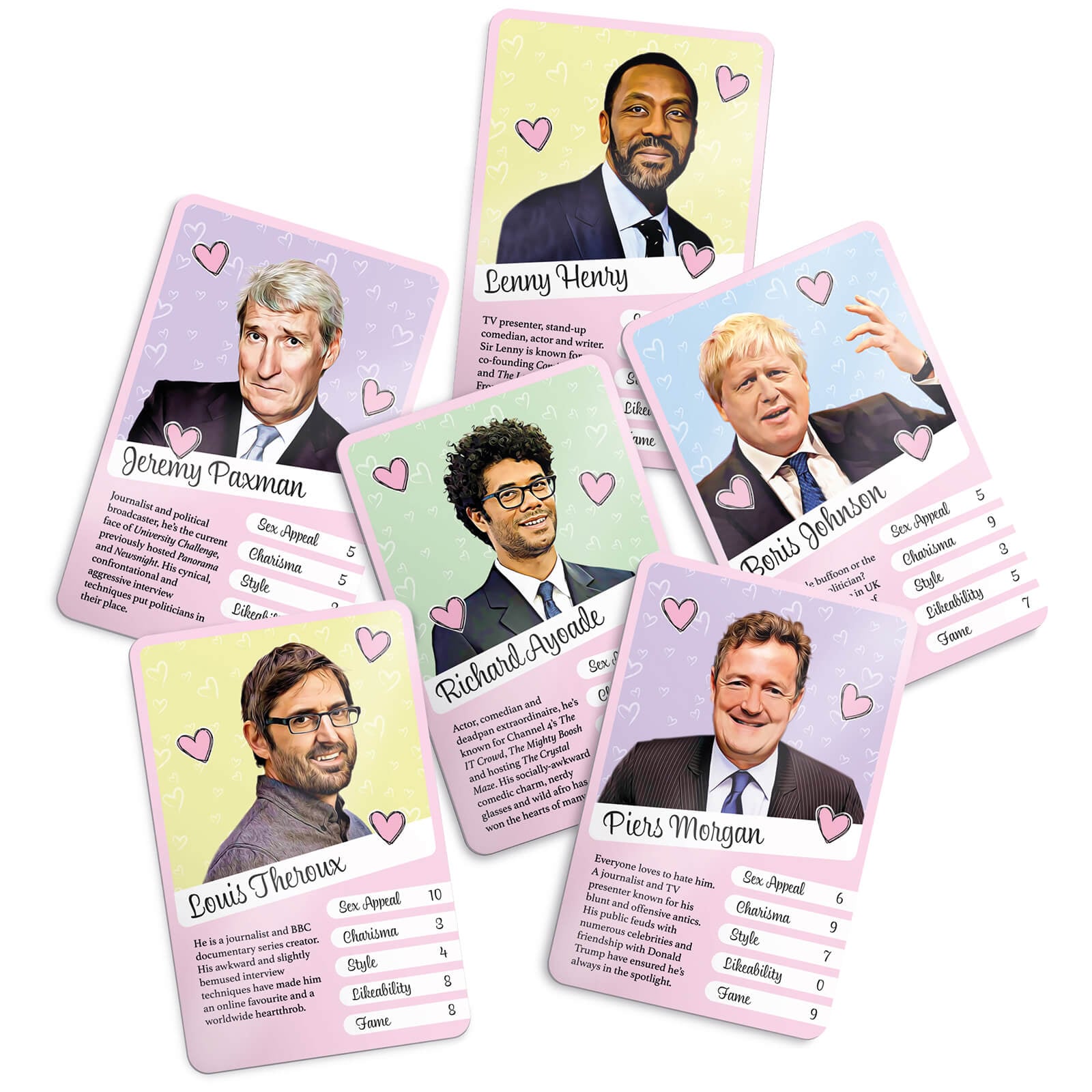 Those weird crushes you've tried to keep a secret from your friends might finally come in handy in this fun card game that puts an embarrassing spin on the Top Trumps format. Weird Crushes British Hunks Card Game (£9) pits some of the UK's most divisive "hunks" against each other, and it doesn't hold back. Along with some of the more acceptable nerdy crushes (we won't hear a bad word said about Louis Theroux or Richard Ayoade) it also strays into "are you serious?" territory with the addition of the likes of Boris Johnson and Piers Morgan.
The game would make the perfect stocking filler or secret Santa gift for that friend who's always crushing on the weirdest blokes: whether she's obsessed with Danny Dyer, or finds herself increasingly attracted to Jeremy Paxman, she'll be catered to. Each celeb is rated by Sex Appeal, Charisma, Style, Likeability, and Fame (who had that job?!) ready for you to battle it out over a few festive gins. Plus, if you're bored of playing with British hunks, there's also a Hollywood version, too.