World Chess Champion Accused of Cheating With Anal Beads
Orgasms Are Great, but Have You Ever Used Vibrating Anal Beads to Cheat at Chess?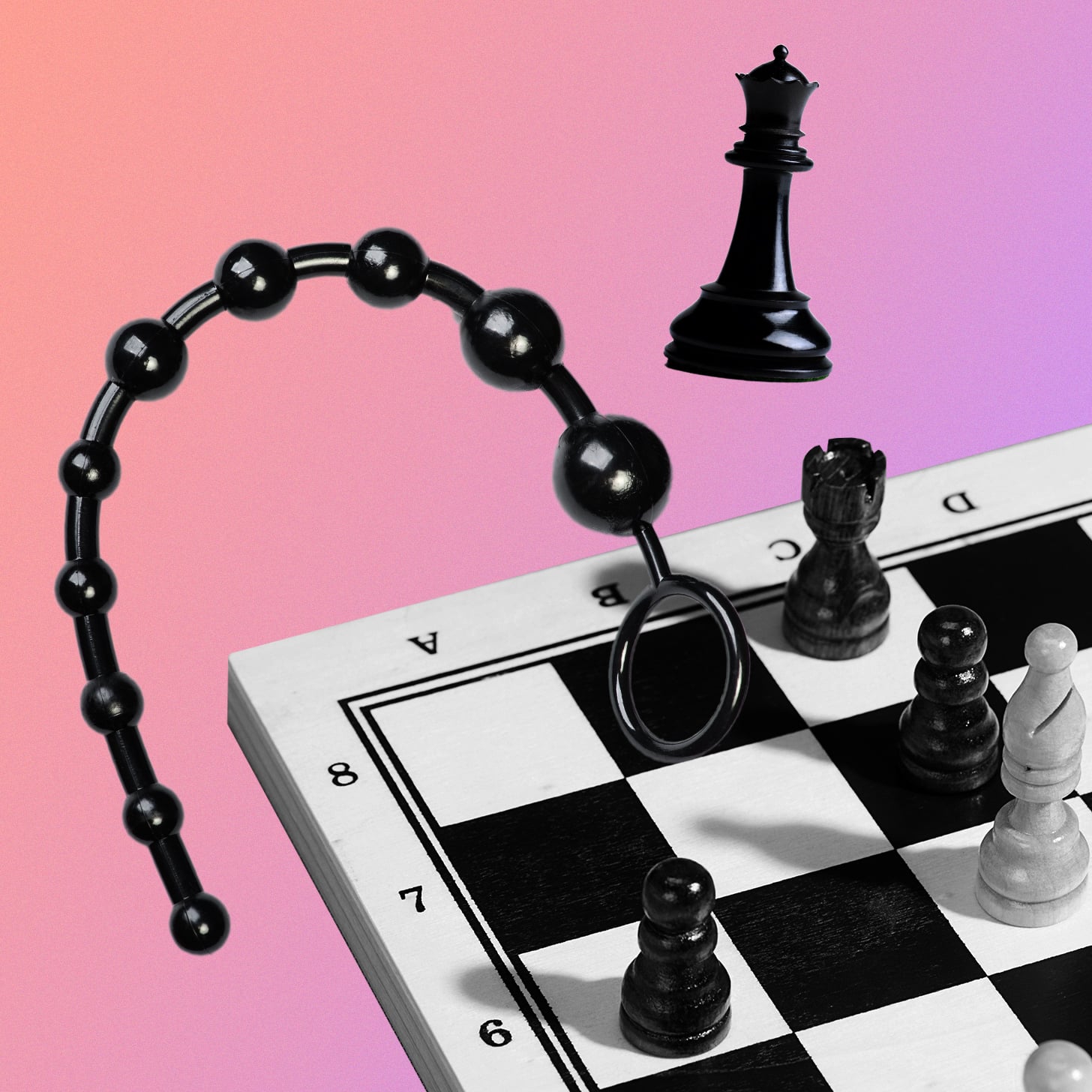 Chess just got far more interesting. In a tense tournament, a US teen prodigy was accused of cheating. How? By allegedly using a vibrating sex toy to gain an advantage over his opponent.

The 19-year-old Grandmaster Hans Niemann was up against the world's top chess player, Magnus Carlsen, 31, when Carlsen resigned from the prestigious Sinquefield Cup tournament after playing just one move in a "professional decision" to preserve chess, per LBC News. Allegedly, his competition was relying on an accomplice to buzz vibrating anal beads to guide him into making better moves.
Apparently, this is not the first time Neimann has been at the centre of a cheating scandal. He has been caught before and has since apologised, according to NPR. However, Carlsen claims his opponent has been doing it long before anyone realised and says he wanted to make a statement by refusing to play.
While Niemann has denied the claims, it does leave us wondering: is it even possible to use a vibrating anal sex toy for messaging purposes? POPSUGAR spoke with sex-toy experts to better understand if there are sex toys that are equipped for this and how they would work.
How Do Remote-Controlled Vibrating Anal Beads Work?
Typically, anal beads and butt plugs are used to stimulate the anus for anal orgasm and prostate orgasm, says Tara Suwinyattichaiporn, PhD, professor of sexual communication and relationship at California State University, Fullerton. "The vibration allows for more stimulation that a lot of people enjoy," she says. There are dozens of prostate massagers and anal toys that work by inserting into the anus and vibrating, oscillating, or pulsing. "For beginners, try vibrating butt plugs since they are smaller and shorter in length, and if you're more advanced, try anal beads. But make sure you use a generous amount of lube!"
As an expert in technosexuality, Holly Richmond, PhD, LMFT, certified sex therapist and a Dame clinical board member, categorises remote-controlled vibrating anal beads under the category teledildonics. "These sex toys work via a Bluetooth or WiFi connection through your phone," she says. The toy — such as anal beads, a butt plug, or a dildo — is controlled through the app on your phone, not through a button on the device itself. "For solo play, you can 'set it and forget it' and don't have to worry about accidentally hitting a button on the device that changes the speed or isolation at the worst possible time (who hasn't this happened to?)," Dr. Richmond says. "For partnered play, it adds a bit of novelty and even a sub/dom vibe because someone else is in control of your pleasure or you're in control of theirs. Some couples use it in public, too, so the taboo or secretive nature can feel really sexy."
Can You Communicate Through Butt-Plug Vibrations?
Dr. Suwinyattichaiporn says many remote-controlled sex toys have a long range, so you can control them from a distance. "Yes, I think it's possible to use it for messaging purpose, which can be very fun and exciting for couples. Humans are creative!" In the case of the chess cheating scandal, Dr. Richmond says if the accomplice was within 30 feet of the player, they could "buzz" him in a certain pattern to let him know which way to make his next move.
What Are Other "Out of the Box" Ways to Play With Remote-Controlled Sex Toys?
"I am continually surprised by the creative ways my clients use their toys, both partnered and solo," Dr. Richmond says. Some clients have used the devices for "mindfulness body-based practices" that increase their focus while working (or wherever!), Dr. Richmond says. Perhaps that was Niemann's intent all along — to focus better.
While we don't know what actually happened during the chess match, any opportunity to bring sex toys into the mainstream conversation is a fun excuse to play and discover. For example, "Halloween is coming up; wear the toy out to a Halloween party, and every time they say 'boo' or 'happy Halloween,' you press vibrate, or wear it to the movies and vibrate it during unexpected times," Dr. Suwinyattichaiporn suggests. If you're worried about the stigma behind anal play, remember this: "Any and all play with anal toys is normal," Dr. Richmond adds. "As long as it's consensual and pleasurable, it's good!"