Arianna Huffington's Quote About Heartbreak in Her 20s
Arianna Huffington Explains Why Breakups Aren't All Bad — Seriously, Hear Her Out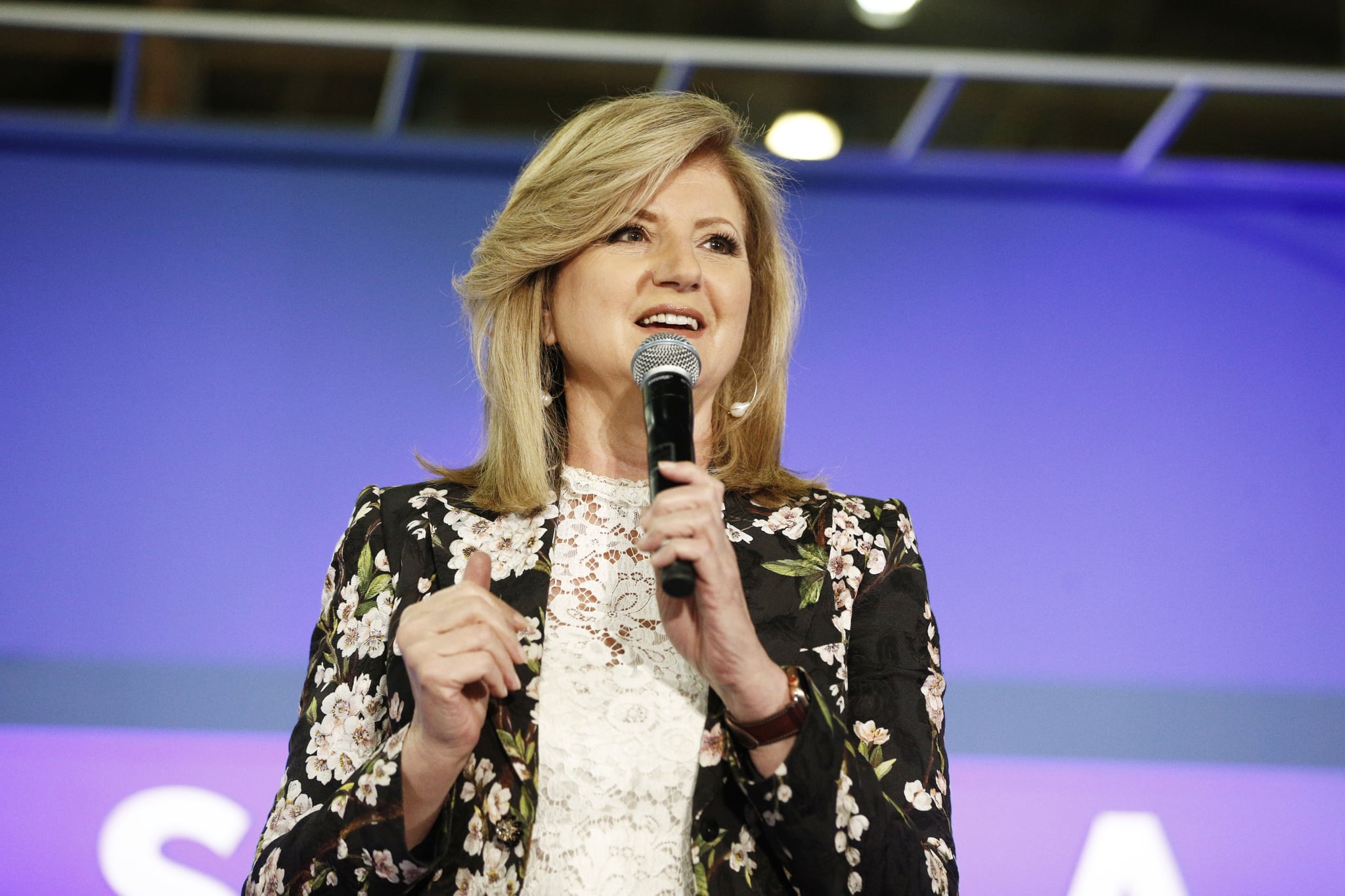 Arianna Huffington traces the start of her personal and professional successes back to a singular moment: a breakup in her 20s. The 67-year-old Huffington Post founder and entrepreneur opened up about the pivotal moment in her life during a talk at POPSUGAR Play/Ground on June 11. In addition, Huffington shared her favourite mantra, imparted advice on self-care, and stressed the importance of limiting screen time.
She prefaced her story about the major turning point in her life with her favourite quote, which is attributed to Rumi, who said, "Live life as though everything is rigged in your favour." Huffington added, "When I look back at my life, some of the biggest heartbreaks have been the best things to have happened to me."
Huffington then opened up about her difficult breakup from an English writer who she was "very much in love with." She said, "I was with him for seven years and basically at the end of it, he said to me, 'I don't want to get married. I don't want to have children.' I really, really wanted children." The split motivated Huffington to leave London and move to New York, where her career began to really take off. Soon after, she met Michael Huffington, with whom she shares two children.
"Everything happened because a man wouldn't marry me."
"Everything that happened in life — my children, the 15 books I wrote, the Huffington Post — everything happened because a man wouldn't marry me." Huffington said. Adding, "Remember that, where there is a heartbreak, there may be something wonderful beyond that door that would not have happened if you had gotten what you wanted. Live life as though everything is rigged in your favour, even when you don't recognise the gift."
Huffington's personal anecdote and unexpected advice serves as an encourageing reminder that certain obstacles, adversity, and even heartbreak can lead to new and fulfiling chapters. For more advice from the multi-hyphenate, read her interview with POPSUGAR Cofounder Lisa Sugar.