Brigitte Macron Quotes About Melania Trump 2018
France's First Lady Feels Sorry for Melania Trump Because She "Cannot Do Anything"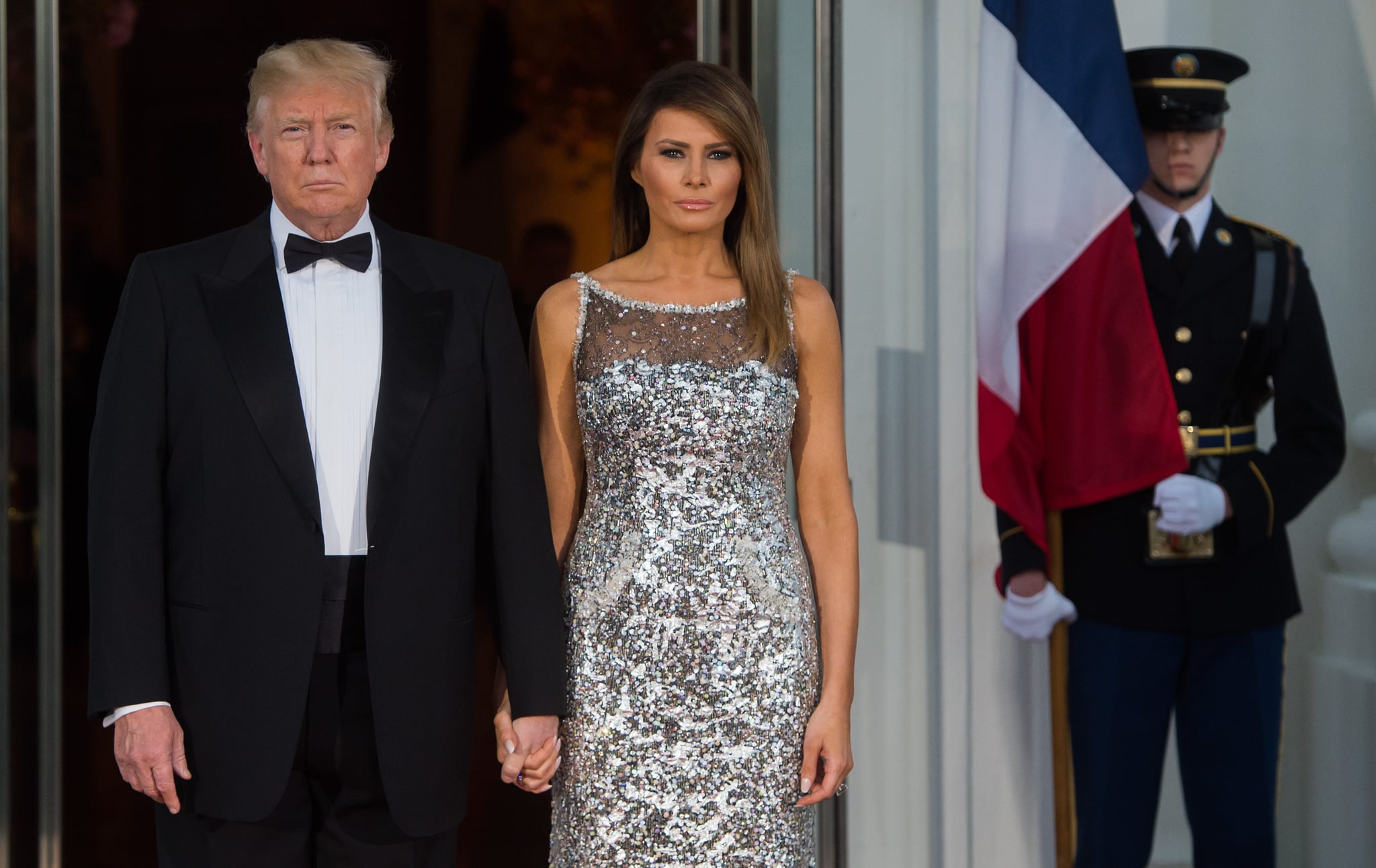 On April 24, Donald and Melania Trump welcomed French President Emmanuel Macron and his wife, Brigitte, to the White House. During their visit, it seems Mrs. Macron learned there is more to the FLOTUS than meets the eye.
Macron described Mrs. Trump as charming and intelligent to French newspaper Le Monde on April 27, but admitted that, due to White House security requirements, she "cannot do anything."
"She cannot even open a window in the White House. She cannot put her nose out," Macron said. She compared her own lifestyle as France's first lady to Melania's, saying that the FLOTUS is "much more constrained than me."
Although their lifestyles and restrictions may differ, it appears the first ladies actually have quite a bit in common. Macron revealed that she and Melania share the same sense of humour, but that Melania tends to keep her personality under wraps.
We caught a rare glimpse of Melania's lighthearted nature when she sat next to former President Barack Obama at Barbara Bush's funeral and cracked a genuine smile. While these moments are few, in light of Macron's comments, it appears that Trump's personality is purposefully subdued.
Macron said, "She is a woman who has a lot of character but who is keen to hide it. She laughs very easily about everything but she shows it less than me."