Families Belong Together Day of Action Details June 2018
600+ Immigration Separation Protests Are Happening This Weekend — Here's How to Join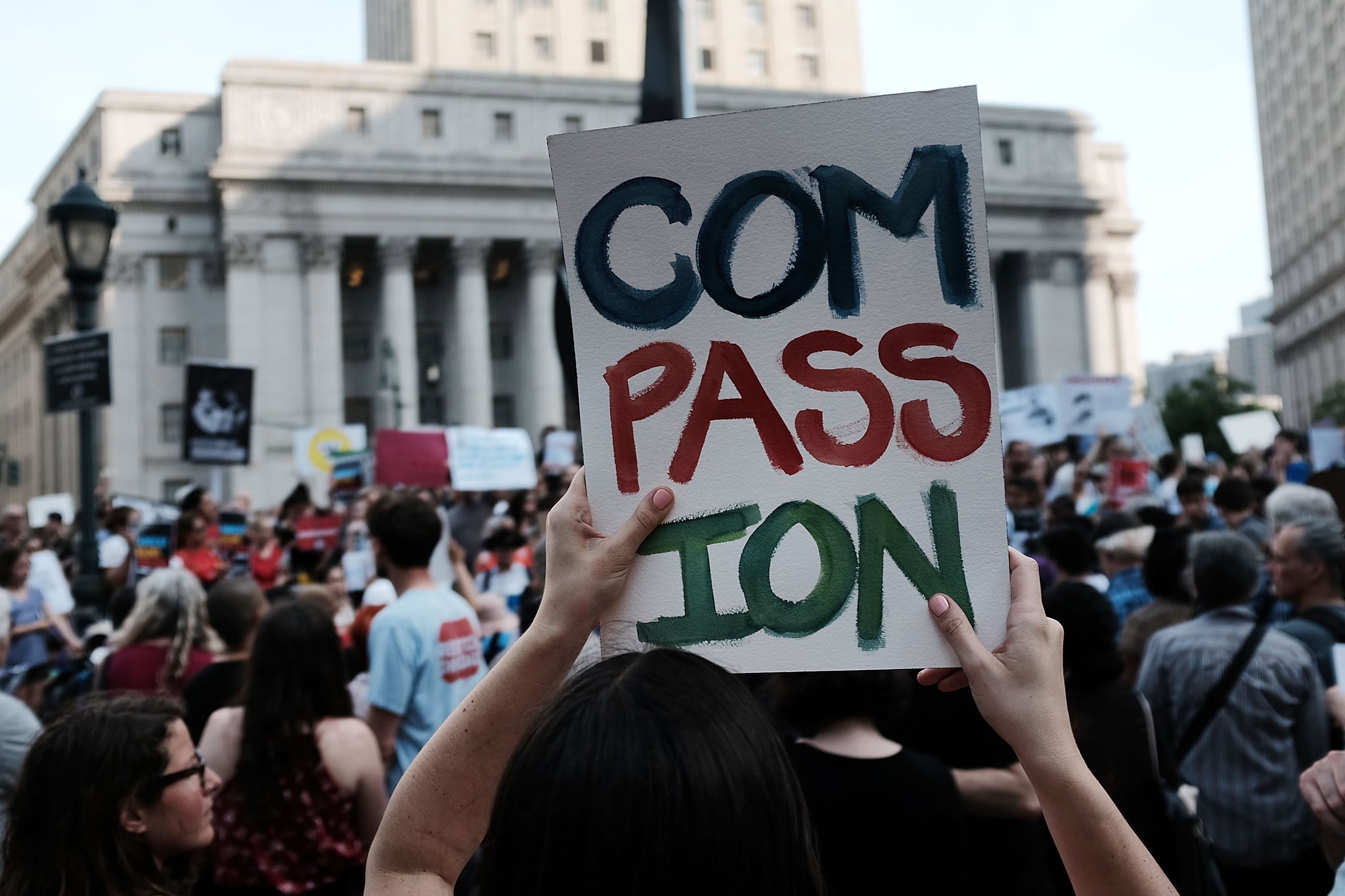 Many Americans have felt outrage about the forced separation of migrant families under the Trump administration, and the time has come for us to make our voices heard. Organisers have arranged Families Belong Together demonstrations across the country to send a message that children and their parents — whatever their immigration status — should not be torn apart.
If you want to participate in the upcoming Families Belong Together day of action, keep reading for everything you need to know.
What is the day of action all about?
As you might have already guessed, the organisers behind Families Belong Together strive to reunite families, ultimately ending family separation and detention at the US border. The marches on the day of action are in protest of the Trump administration's "zero-tolerance immigration policy," which has resulted in thousands of migrant children being separated from their parents and held in overcrowded detention centres.
When is it?
Families Belong Together events are being held across the country on June 30, with the main event happening from 11 a.m. to 2 p.m. in Washington DC.
Where can I participate?
The main Families Belong Together demonstration will be held in Lafayette Square in Washington DC., but there are more than 600 other protest locations across the country. You can find a local event using your zip code or browse the list of participating locations here.
What should I bring and wear?
Organisers are encourageing all demonstration hosts and attendees to wear white, so don your brightest white attire before heading to the protests. You can consult the organisers' FAQ page for more ideas about what to bring, but we definitely suggest the following:
Don't forget to study up on your right to protest before you go!
How else can I help?
If you can't attend an event or want to do even more to help, be sure to: