George H.W. Bush Dead
Former President George H.W. Bush Had Died at Age 94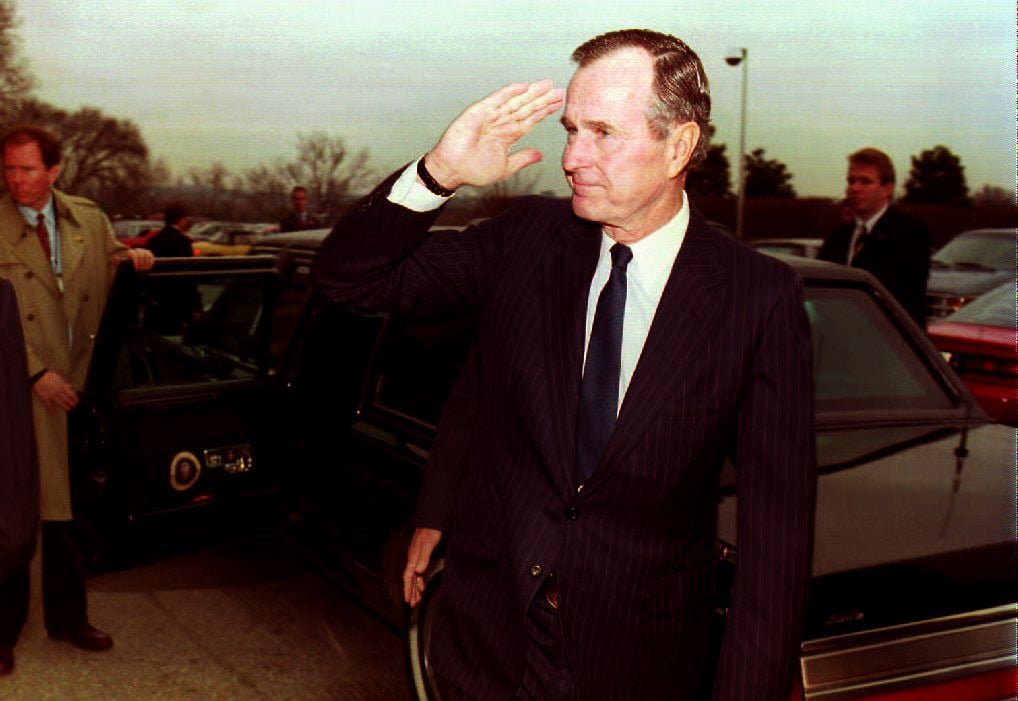 George Herbert Walker Bush, the 41st President of the Unites States, has died at age 94 in Kennebunkport, Maine. His death, which was announced by his office on Friday night, comes nearly eight months after the passing of his wife of 73 years, Barbara Bush, who died in April. The day after her funeral, Bush was hospitalized for an infection in his bloodstream.
Statement by the Office of George H. W. Bush on the passing of the 41st President of the United States of America this evening at 10:10pm CT at the age of 94. pic.twitter.com/XUPgha2aUW

— Jim McGrath (@jgm41) December 1, 2018
Bush served as vice president to Ronald Reagan for two terms before becoming president in 1989. He would lead the country for four years, and go on to watch his eldest son, George W. Bush, be elected to the same office in 2000. He wed Barbara (née Pierce) in 1945, and had six children; by sons George, Jeb, Neil, and Marvin; and daughters Dorothy and Robin — sadly, Robin was diagnosed with leukemia when she was just three years old, and died shortly thereafter. Both George H.W. and Barbara Bush are survived by their five children, 17 grandchildren, and eight great-grandchildren.
Image Source: RENAUD GIROUX/AFP/Getty Images