How to See the Strawberry Moon June 2018
Look Up! Here's When to See June's Spectacular Strawberry Moon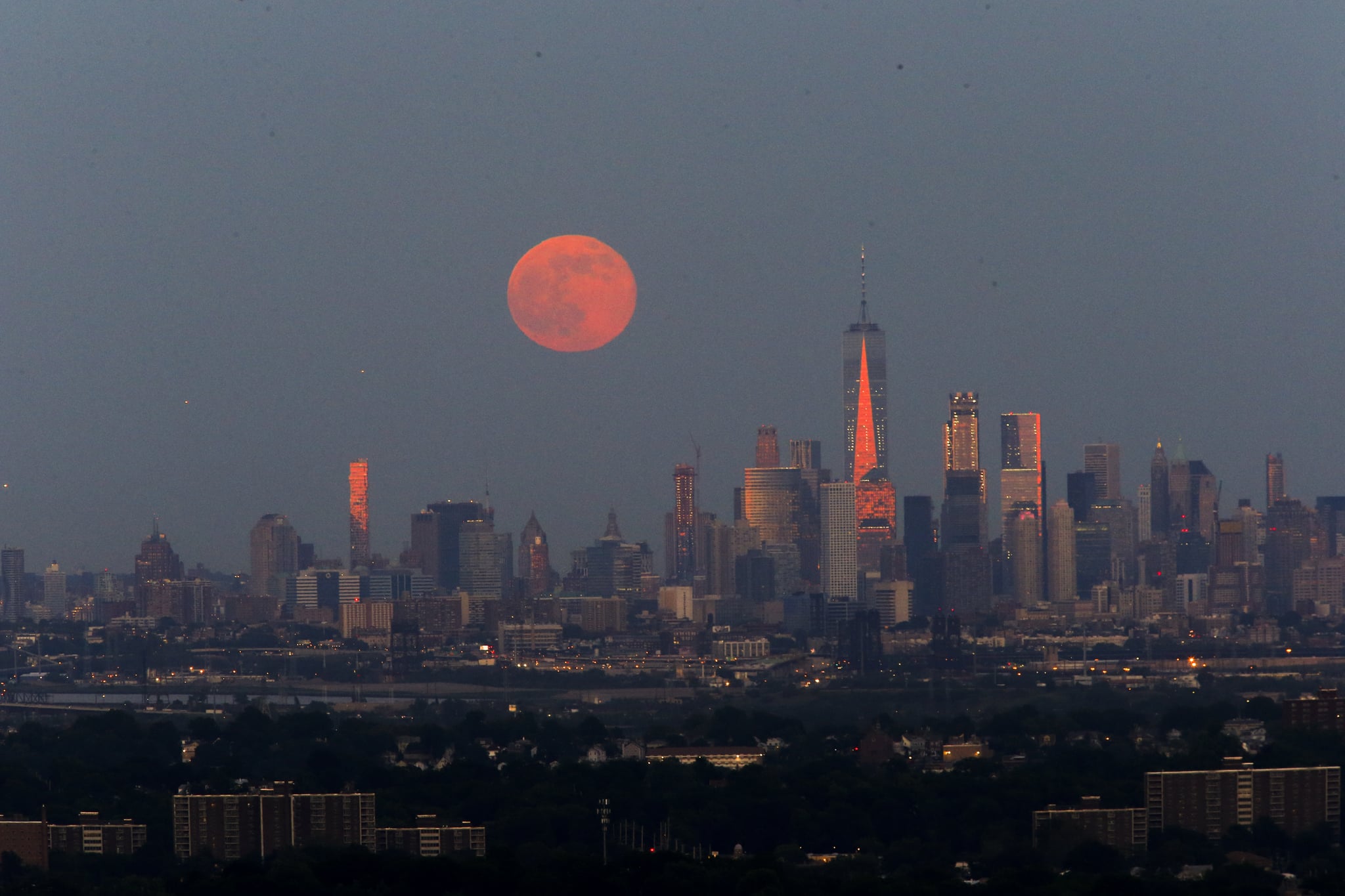 A Strawberry Moon will light up the sky on Wednesday, June 27! Contrary to popular belief, the annual lunar event doesn't necessarily mean the moon will have a reddish hue. The name actually comes from Algonquin tribes, who would use June's full moon as their signal to harvest ripened berries. The moon is also referred to as the Honey Moon, Hot Moon, and Full Rose Moon.
Though it might look like your average full moon, it will still be a beautiful sight. The moon will reach its peak on the west coast at 9:53 p.m. on Wednesday evening. On the east coast, that will happen later into the evening — or technically very early in the morning — at 12:53 a.m. on Thursday.
Then again, that might not be the best time to actually gaze at the Strawberry Moon. According to Travel + Leisure, it might be too difficult to directly look at the bright moon when it's at its peak because of a possible glare. Instead, it's best to check it out right as it's rising at 7:51 p.m. on the west coast and 8:05 p.m. on the east coast. That way, you'll get the added bonus of seeing the Strawberry Moon as the sun is still setting.