What Is the #MuteRKelly Campaign About?
Turn Off R. Kelly and Turn Up For Black Women
This week marks the premiere of the docuseries Surviving R. Kelly, a harrowing account of the people brave enough to speak out against singer and accused sexual predator Robert Sylvester Kelly. Colour of Change is proud to partner with Lifetime to help uplift their voices — our board member Dream Hampton produced the series — and we hope you will watch.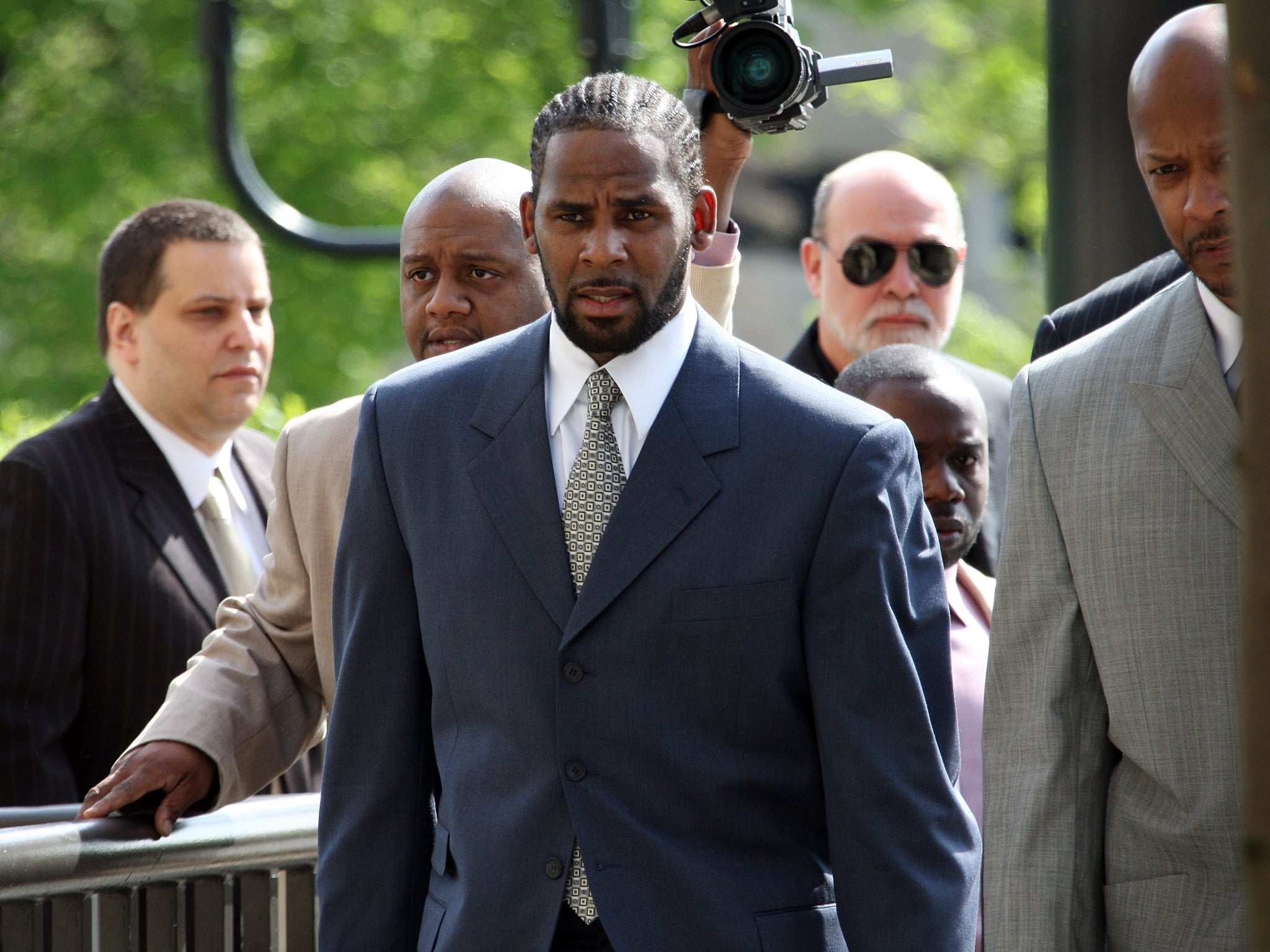 R. Kelly arrives at his 2008 trial for child pornography charges.
The series breaks down R. Kelly's manipulation and decades of alleged sexual abuse of young black women and girls. As recently as this past May, credible reports concluded that Kelly was still holding women captive in his homes — isolating them from their families, physically assaulting them, and hiring den mothers who train them to please him sexually. Dozens of lawsuits from women and their families alleging sexual abuse include stories that Kelly loitered outside of Chicago high schools and at choir rehearsals prowling for girls. One young woman alleged he forced her to have an abortion.
Their stories have led to a #MuteRKelly campaign helmed by black women, gaining support from the #TimesUp movement, and celebrities like John Legend, Lupita Nyong'o, Ava Duvernay, and Questlove. Radio host Tom Joyner announced that he will no longer play R. Kelly's music. Kelly was also dropped from a University of Illinois at Chicago concert after students, faculty, and community members protested his inclusion. In 2017, we began calling on RCA to drop R. Kelly from their record label and supported and stood by Spotify when they removed his content from their playlists — a move they would sadly walk back later.
"America, this is the treacherous terrain black girls must navigate in a world that does not care for them."
Yet, R. Kelly maintains a record deal and a relatively successful career. He even inked a contract last year to play Madison Square Garden. He has not faced real consequences from corporate interests or justice systems. It's a heartbreakingly common story — there are countless enablers of violence against black women and girls.
Data shows that black women are more likely to experience sexual, psychological, and physical violence in their lifetime. We are more likely to be disbelieved when trying to seek out help and more likely to be arrested after calling the police to report violence from an intimate partner. The Georgetown Law Centre reported that adults view black girls as less innocent and more adult-like than their white peers. By the age of 5, black girls are perceived as needing less nurturing and protection and are perceived as more sexual. R. Kelly's survivors should be heralded for trying to stop the cycle of abuse, but instead they are treated like a punchline.
America, this is the treacherous terrain black girls must navigate in a world that does not care for them. We deserve to love freely and be loved, to be protected from abuse, and to be taken seriously when we ask for help. We deserve recognition of the full scope of our humanity. R. Kelly is what happens when the intersecting strikes of being black and a woman and working class automatically render our truth inconsequential, our stories invisible, and our minds and bodies at risk.
We can't continue to fail at this. It is our collective obligation to show up for black women — and to demand a cost from those who won't. Age is more than just a number for young black girls. It clarifies their journey toward womanhood in the face of systemic racial, gender, and sexual violence and oppression. It is our duty to protect black girls from interlopers like Robert Kelly along the way.
Brandi Collins-Dexter is the senior campaign director of Colour of Change