What Is the Order of Succession to the Presidency?
18 People Who Are in Line For the Presidency If Trump Is Removed From Office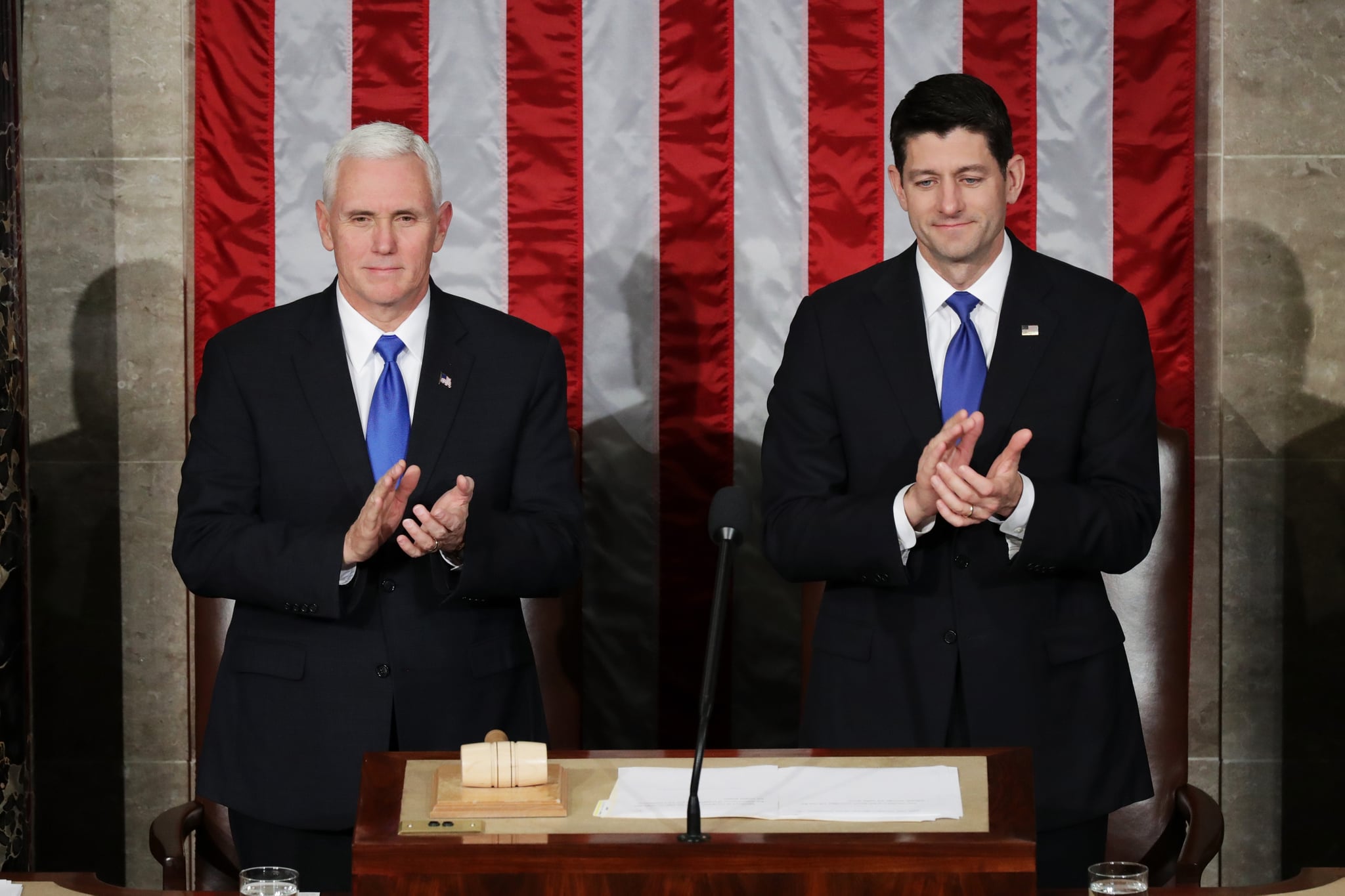 If you're suddenly curious as to who becomes president in case President Donald Trump resigns, dies, or is impeached, take a look at the 18 people in line for succession. Called the Presidential Succession Act, the law has a long history of changes, with the last one taking place in 2006.
The first iteration of the Presidential Succession Act in 1792 stated the Senate president pro tempore would be next in line after the vice president. On July 18, 1947, President Harry Truman signed the Presidential Succession Act of 1947. This act changed the line of succession in two ways; first it reinstated the Senate president pro tempore and speaker of the House to the succession plan. Secondly, it also placed the speaker of the House right after the vice president instead of the Senate president pro tempore. The last change to the act came in 2006, when the USA Patriot Improvement and Reauthorization Act of 2005 added the secretary of Homeland Security to the list.
In Trump's administration, here's the full line of succession.
Vice President Mike Pence
Speaker of the House Paul Ryan
Senate President Pro Tempore Orrin Hatch
Secretary of State Rex Tillerson
Secretary of the Treasury Steven Mnuchin
Secretary of Defence James Mattis
Attorney General Jeff Sessions
Secretary of the Interior Ryan Zinke
Secretary of Agriculture Sonny Perdue
Secretary of Commerce Wilbur Ross
Secretary of Labor Alexander Acosta
Secretary of Health and Human Services Tom Price
Secretary of Housing and Urban Development Ben Carson
Secretary of Transportation Elaine Chao
Secretary of Energy Rick Perry
Secretary of Education Betsy DeVos
Secretary of Veterans Affairs David Shulkin
Secretary of Homeland Security John Kelly
The only caveat here is that Secretary of Transportation Elaine Chao isn't eligible since she was born in Taipei, Taiwan, and is therefore not a US-born citizen. While it's still uncertain whether or not we'll need to refer to this list in the future, at least we know who we can expect.