Why Michelle Obama Will Never Forgive Donald Trump
Michelle Obama Opens Up About Why She'll "Never Forgive" Trump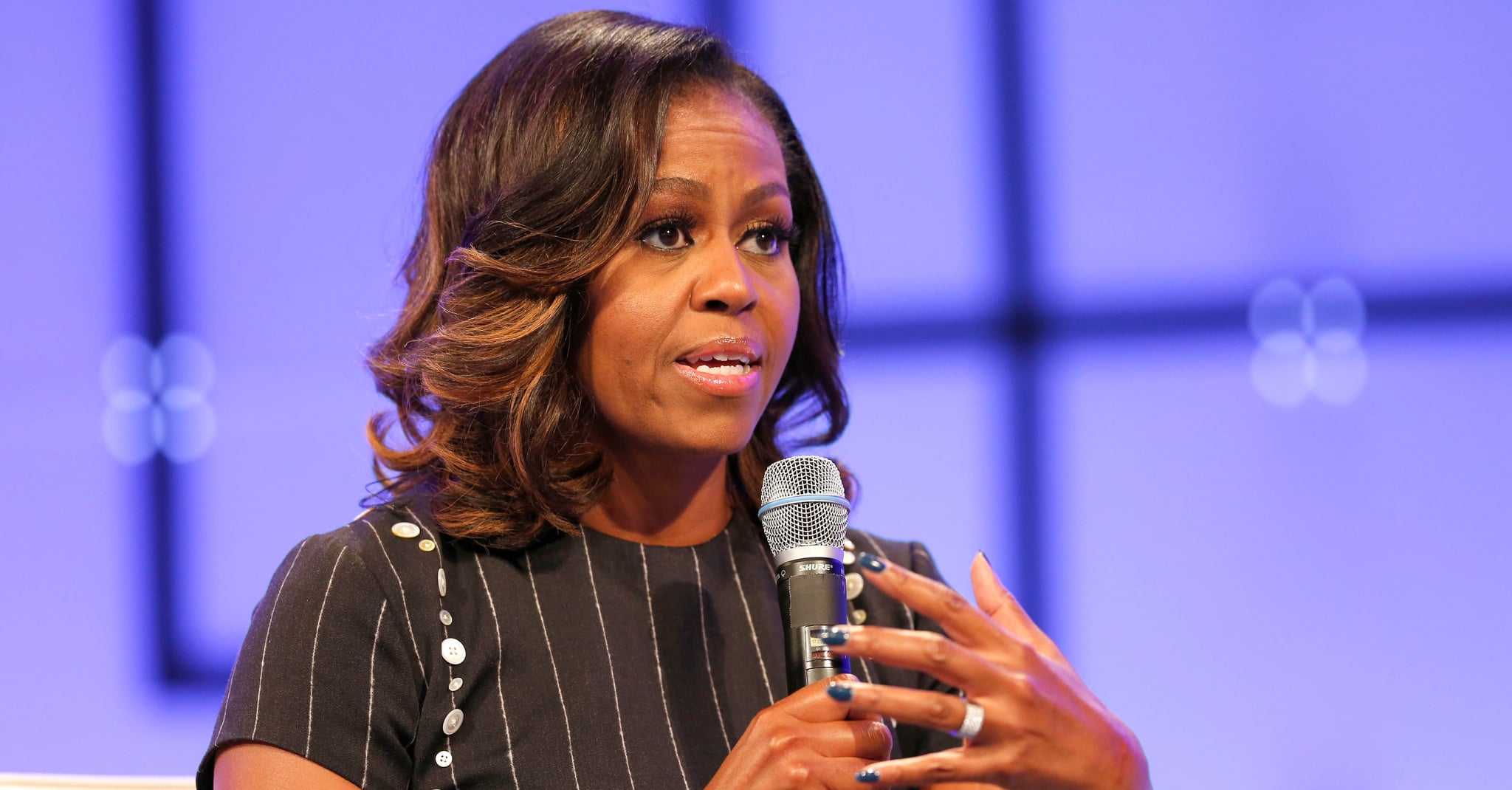 In Michelle Obama's upcoming memoir, Becoming, the former first lady speaks candidly about everything from the near-decade she spent in the White House to the difficulties she faced while trying to conceive her two daughters. According to a recent book review from The Washington Post, Obama also spends some time discussing Donald Trump's birtherism theory about former President Barack Obama and why she'll "never forgive him" for potentially endangering her family.
Years before being elected president, Trump pushed a conspiracy theory claiming that then-President Obama was born in Kenya. After some prodding from the former Apprentice star, Obama released his birth certificate in 2011, revealing that he was born in Hawaii. Michelle Obama calls the theory "crazy and mean-spirited" in her memoir, claiming that it was "deliberately meant to stir up the wingnuts and kooks."
"What if someone with an unstable mind loaded a gun and drove to Washington?" she writes. "What if that person went looking for our girls? Donald Trump, with his loud and reckless innuendos, was putting my family's safety at risk. And for this I'd never forgive him."
This, of course, isn't all she gets personal about. The former FLOTUS also opens up about marital problems that she and her husband have had in the past as well as her life as an advocate for women and girls. Becoming will officially be out on Nov. 13.