Captain Tom Moore to Be Knighted by the Queen
Captain Tom Moore Will Be Knighted by the Queen After Raising £33 Million For the NHS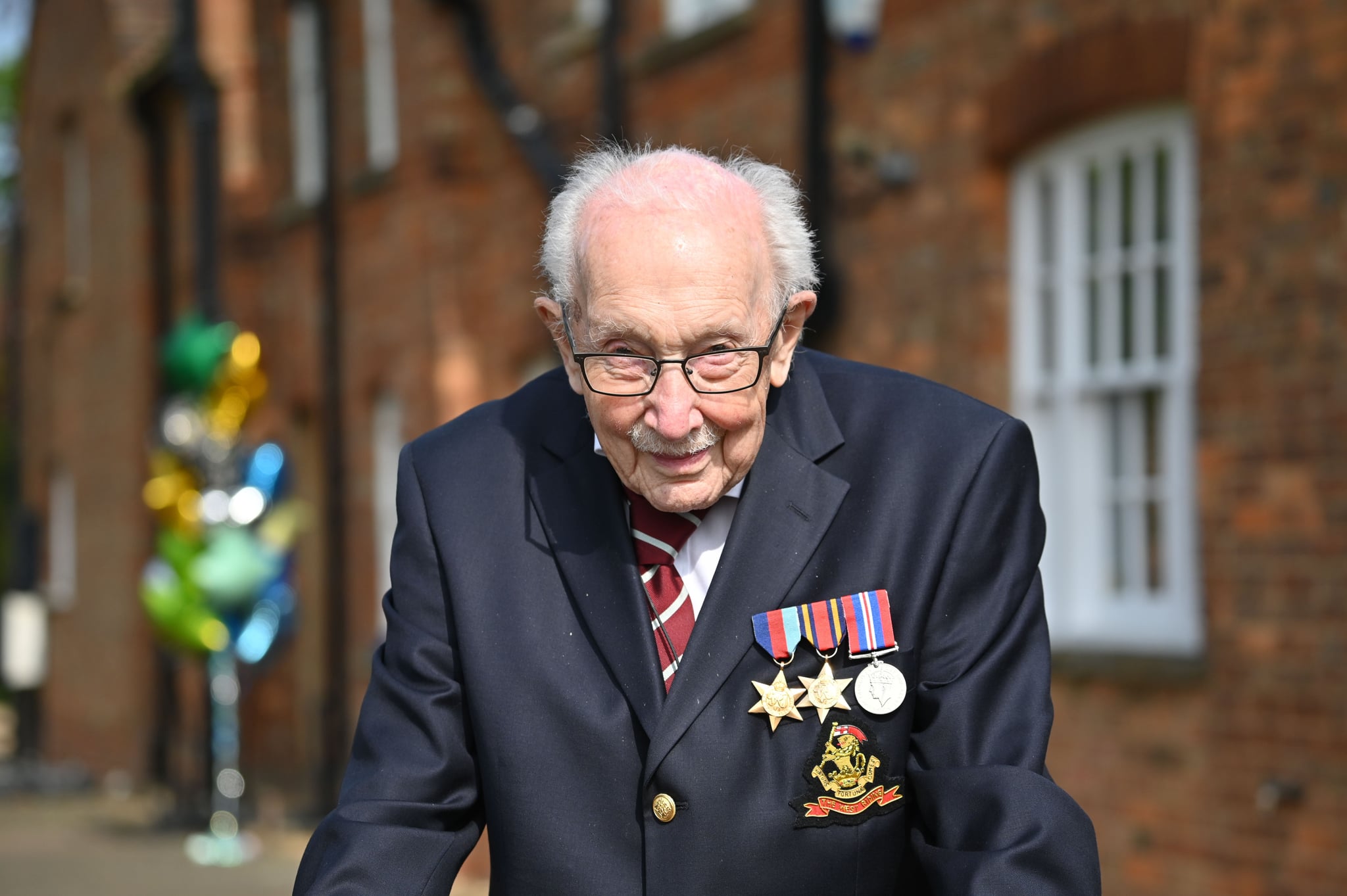 Captain Tom Moore is to be knighted for raising almost £33 million for the NHS Charities Together, after receiving a special nomination from the prime minister, reports the BBC.
Captain Tom spoke to the BBC on Wednesday morning, after finding out the news about his knighthood. "To get this honour is so outstanding," he said. "I certainly feel like I've been given a very outstanding honour by the Queen and the prime minister, and I thank them all very much. I'm certainly delighted, and I am overawed by the fact that this has happened to me."
When the letter arrived to inform him of the honour, he said that he immediately thought "this can't be true". He says that he "never anticipated that that letter would arrive for me." He was asked whether he's looking forward to the day when he can actually receive his knighthood, hopefully from the queen herself and, of course, he said he is, joking that "I hope she's not very heavy-handed with the sword, or I might be a poor old weak soul".
Captain Tom captured the hearts of the nation in April, when he started raising money for the NHS by walking 100 laps of his garden for his 100th birthday. Upon completing the 100 laps, he had raised £5 million and said, "It's completely out of this world, thank you so much to everyone . . . for every penny that we get, they deserve every one of them." He ended up raising over £33 million and was honoured on his birthday on 30 April with a flypast Spitfire and Hurricane from the RAF Battle of Britain Memorial Flight and a letter from Queen Elizabeth II.