UK Government Trialling Contact-Tracing App For Coronavirus
COVID-19: A Contact-Tracing App Will Be Trialled on the Isle of Wight From Tuesday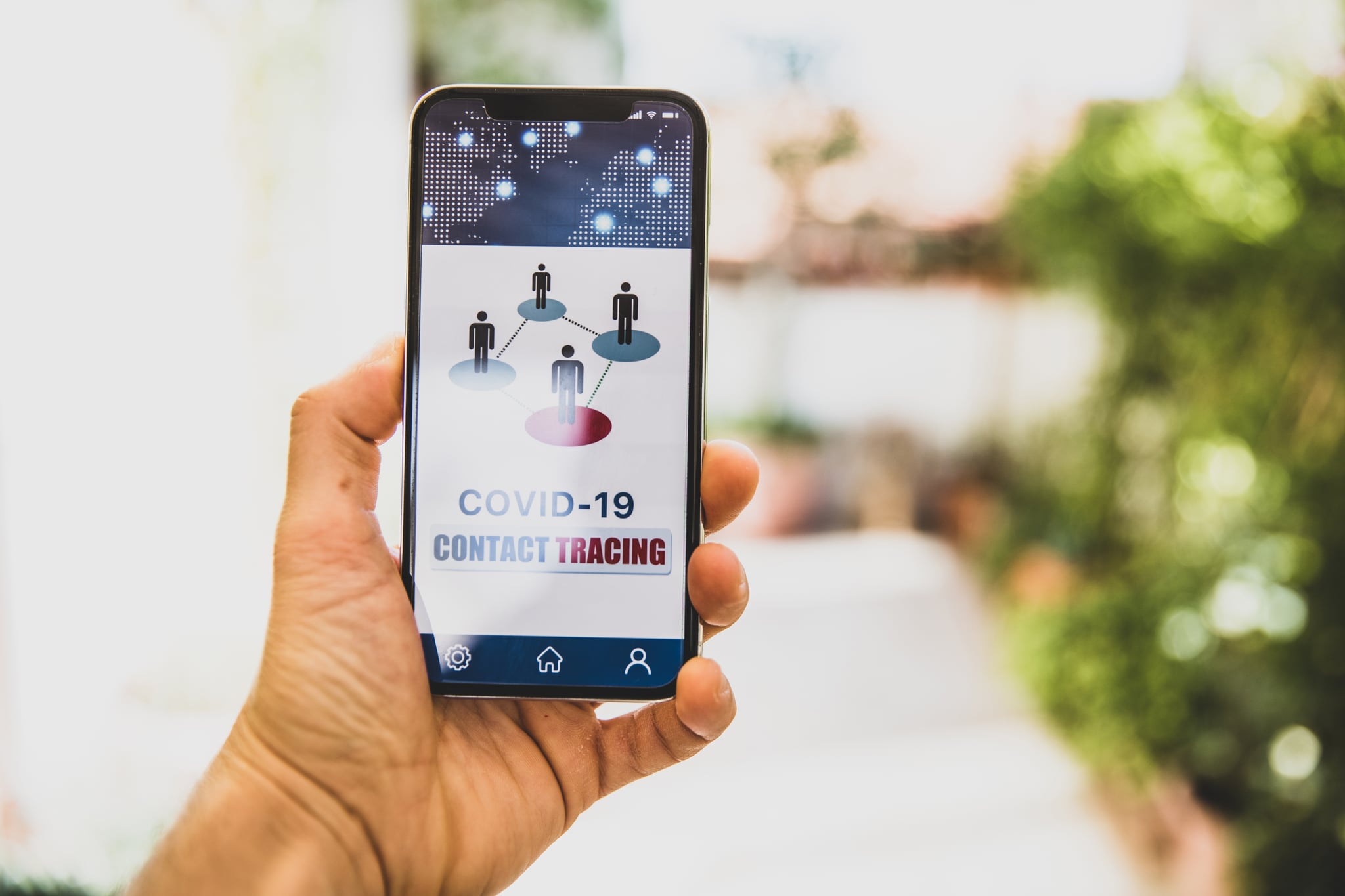 A COVID-19 contact-tracing app trial will begin on the Isle of Wight this week, Health Secretary Matt Hancock has confirmed. During the UK government's daily coronavirus press conference on Monday afternoon, Hancock officially announced that the pilot program — which has been dubbed "Test, Track, and Trace" — will begin on Tuesday, starting with health professionals and rolling out to the island's 80,000 households by the end of the week.
Hancock explained that every household on the Isle of Wight will receive a letter by Thursday, which will comprehensively explain the app. According to Hancock, the app will utilise a type of Bluetooth technology that will conserve power on your phone, so it won't drain your battery. He also said that all data collected by the app will be securely stored on your phone's local storage. You will be able to inform the NHS of any symptoms you develop directly through the app, which will alert anyone else (who also has the app) that you've come into contact with, so they can also be tested.
According to the BBC, multiple epidemiologists they consulted have suggested that 56 percent of the UK population (which accounts for roughly 85 percent of smartphone users) will have to download the app in order to suppress the virus in the UK. That means the same percentage of the population on the Isle of Wight would be required to use the app to create an accurate model of the overall population in the UK.
There are still a lot of questions to be answered around the app and how it specifically works, for example, around data security. During the press conference on Monday, Hancock and Director of Health Improvement Professor John Newton both assured the media that no personal data will be stored on the app. Newton said that all information will be completely anonymised and the only time personal information will be used by the app is when a user approaches the NHS themselves, to be tested.
On Monday, Hancock emphasised that, when the app becomes more widely available, downloading it will be a tangible way the UK's population can support the NHS. He also reiterated that the introduction of an app will not change social-distancing guidelines at this stage.