UK COVID-19 Travel Quarantine and "Red List" Countries
New UK Travel Quarantine Rules Explained: Fines, Costs, and "Red List" Countries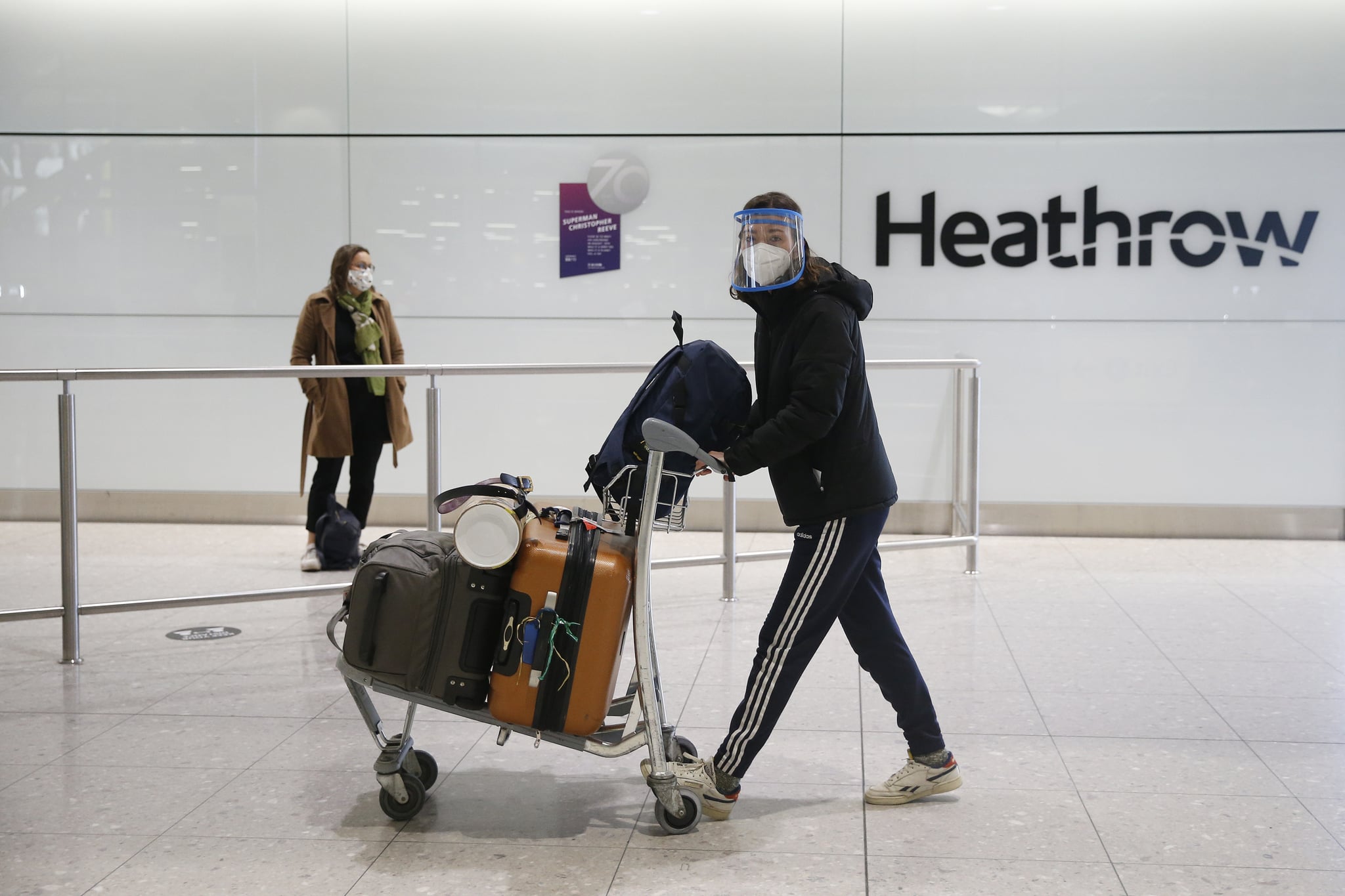 As of 15 Feb., anyone returning from any of the UK's "red list" countries will have to complete a hotel quarantine.
As part of the new coronavirus quarantine system, Health Secretary Matt Hancock told MPs on 9 Feb. that UK and Irish residents returning from any of the 33 red listed countries must quarantine in a designated hotel for at least 10 days. The cost of this mandatory hotel quarantine will be at the individuals expense, costing £1,750 per traveller. For anyone not returning from the 33 red listed countries, they must quarantine at home.
Passengers requiring hotel quarantine will have to book a hotel space through an online government booking system. According to Hancock, the government have provisionally booked 4,600 hotel rooms across 16 hotels across the country, though these hotel locations have not been announced.
Testing will also be ramped up for those returning from the "red list" countries. A negative COVID-19 test is required before departure (which was already a requirement) and subsequent tests on days two and eight are required before the hotel quarantine is lifted.
Penalties for failing to comply with the new rules will include a £1,000 fine for travellers who fail to take the first mandatory COVID-19 test with an additional £2,000 fine for not taking the second test. The fine will also come with a 14-day quarantine extension. Failing to quarantine in the designated hotel afterwards will result in fines between £5,000 and £10,000. Additionally, anyone who fails to declare returning from a "red list" country can face a prison sentence of 10 years.
In Scotland, the rules differ slightly. Everyone returning from an international flight will have to quarantine in a hotel for 10 days with the same £1,750 cost to be covered by individuals.
Countries on the UK's Quarantine "Red List"
Angola, Argentina, Bolivia, Botswana, Brazil, Burundi, Cape Verde, Chile, Colombia, Democratic Republic of the Congo, Ecuador, Eswatini, French Guiana, Guyana, Lesotho, Malawi, Mauritius, Mozambique, Namibia, Panama, Paraguay, Peru, Portugal, Rwanda, Seychelles, South Africa, Suriname, Tanzania, United Arab Emirates (UAE), Uruguay, Venezuela, Zambia, Zimbabwe.