Kim Potter Guilty of Manslaughter in Daunte Wright Trial
Former Minnesota Police Officer Found Guilty of Manslaughter in Shooting of Daunte Wright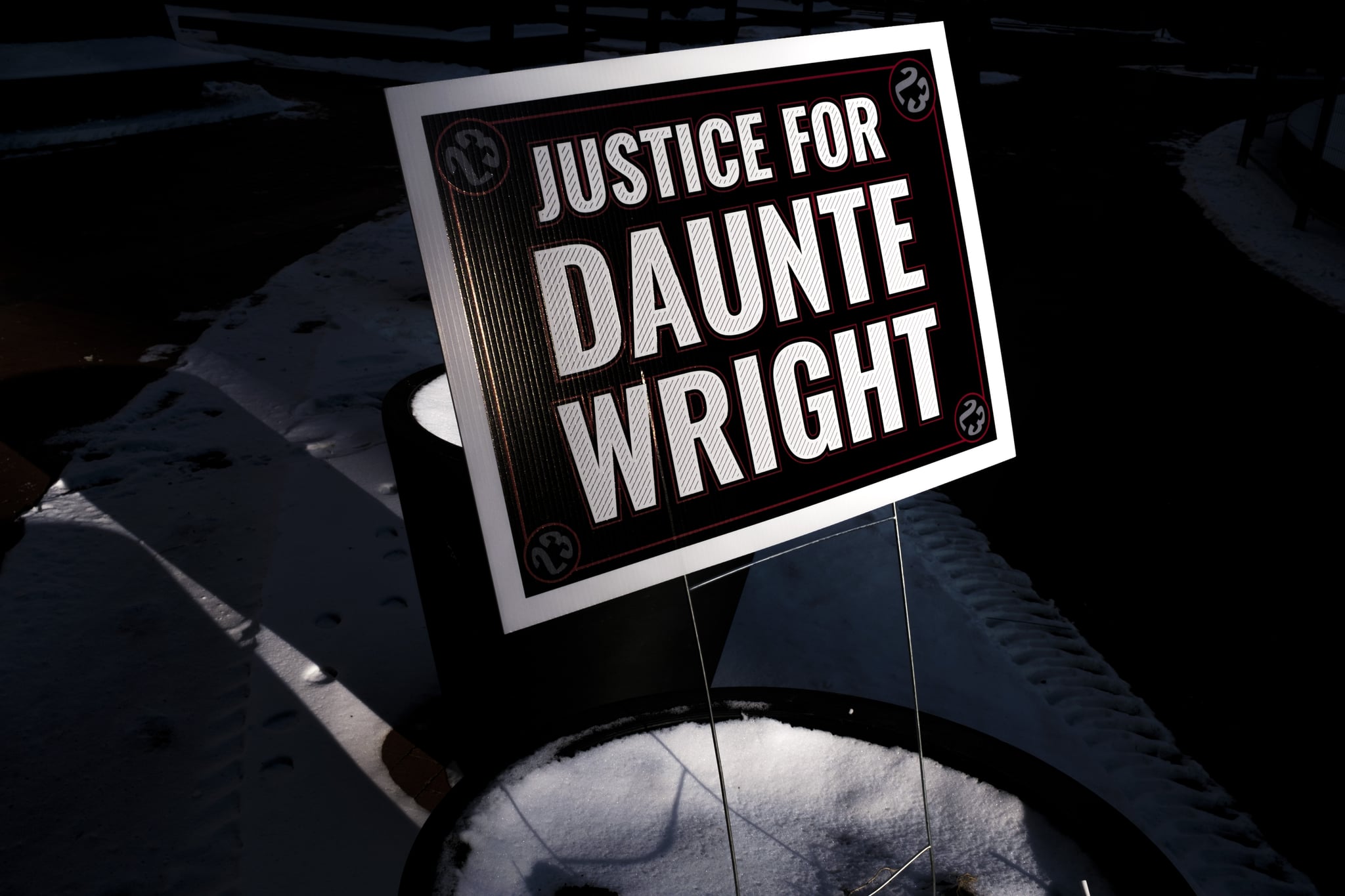 Former Minnesota police officer Kim Potter has been convicted of manslaughter in the fatal shooting of Daunte Wright. The trial reached a verdict on Dec. 23 after the April shooting of the 20-year-old Black man, finding Potter guilty of first-degree and second-degree manslaughter. According to the AP, she can face seven years in prison, but prosecutors will pursue a longer sentence.
The tragedy took place in April when Wright was pulled over for expired licence plate tags while driving to his brother's house in Brooklyn Centre, MN. Potter and an officer she was training reportedly found an existing warrant for his arrest and attempted to handcuff him. The body camera footage later revealed Officer Potter shot Wright when she claimed to be reaching for her taser. Wright died on the scene.
Potter testified that she "didn't want to hurt anybody" and argued that she was reaching for her taser when she grabbed her gun. The shooting took place when then-officer Derek Chauvin was on trial for the murder of George Floyd — just 10 miles away — and led to protests against systemic racism and police violence across the country. Potter's guilty verdict shows that the American justice system holds police accountable for violence against Black people.
Following Wright's death in April, his mother spoke about the loss of her son. "We had our hearts pulled out of our chests. He was my baby," Katie Wright said. She expected Potter "to be held accountable for everything that she's taken from us." Potter is currently being held without bail and scheduled to be sentenced for the two manslaughter charges on Feb. 18.