Greta Thunberg Climate Change Documentary
A Documentary Following Greta Thunberg's Climate-Change Movement Is Heading Our Way in 2020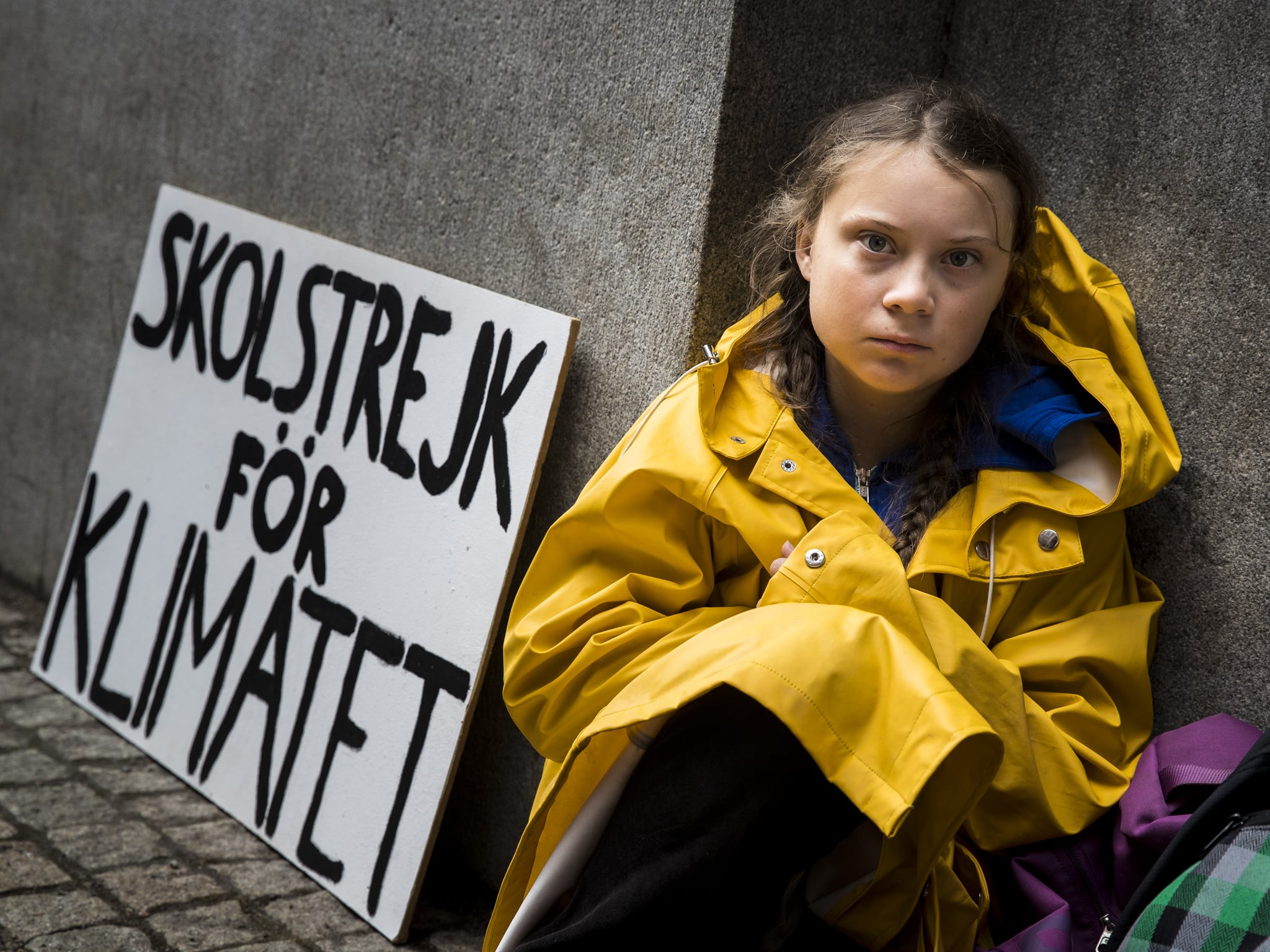 The climate crisis continued to be at the forefront of the mainstream consciousness this year, and Greta Thunberg became one of the faces of the movement. The 16-year-old Swedish climate activist — who kicked off a climate-change movement after skipping school in August 2018 — left her home country to travel the world and spread her anti-climate-change message, inspiring an entire generation in the process.
Thunberg hasn't returned to school since. In 2019, we watched as Thunberg spoke at the UN Climate Action Summit in New York City in September, was nominated for a Nobel Peace Prize in March, and was named Time's Person of the Year in December.
So if 2018 was the year Thunberg started a movement, and 2019 was the year she took it global, then it appears 2020 is when we'll get a closer look at the inner workings of her activism, straight from the source. According to Deadline, a documentary centred on Thunberg is in the works, following her incredible work against climate change and global warming. We can expect it to arrive on the US streaming platform Hulu next year, and no doubt it will be available in the UK shortly after.
The documentary — which has the working title Greta — is produced by Cecilia Nessen and Fredrik Heinig, with B-Reel Films, and is directed by Nathan Grossman. The team has reportedly been following Thunberg from the beginning, since the early days of her school strike, right up when Time revealed her to be its Person of the Year. The documentary will not only serve as a fascinating look behind the curtain of Thunberg's activism but will no doubt also help continuing to spread her important message.
In the past, UK-based production companies have partnered with Hulu in a coproduction capacity — as is the case with the BBC's Normal People TV series adaptation — but right now, Greta has not yet found a home with a UK station. We'll keep you posted as we find out more information.