What Does Level 3 of Lockdown Mean Here in the UK?
What's Opening on 4 July in the UK? The Government's New Level-3 Lockdown Restrictions, Explained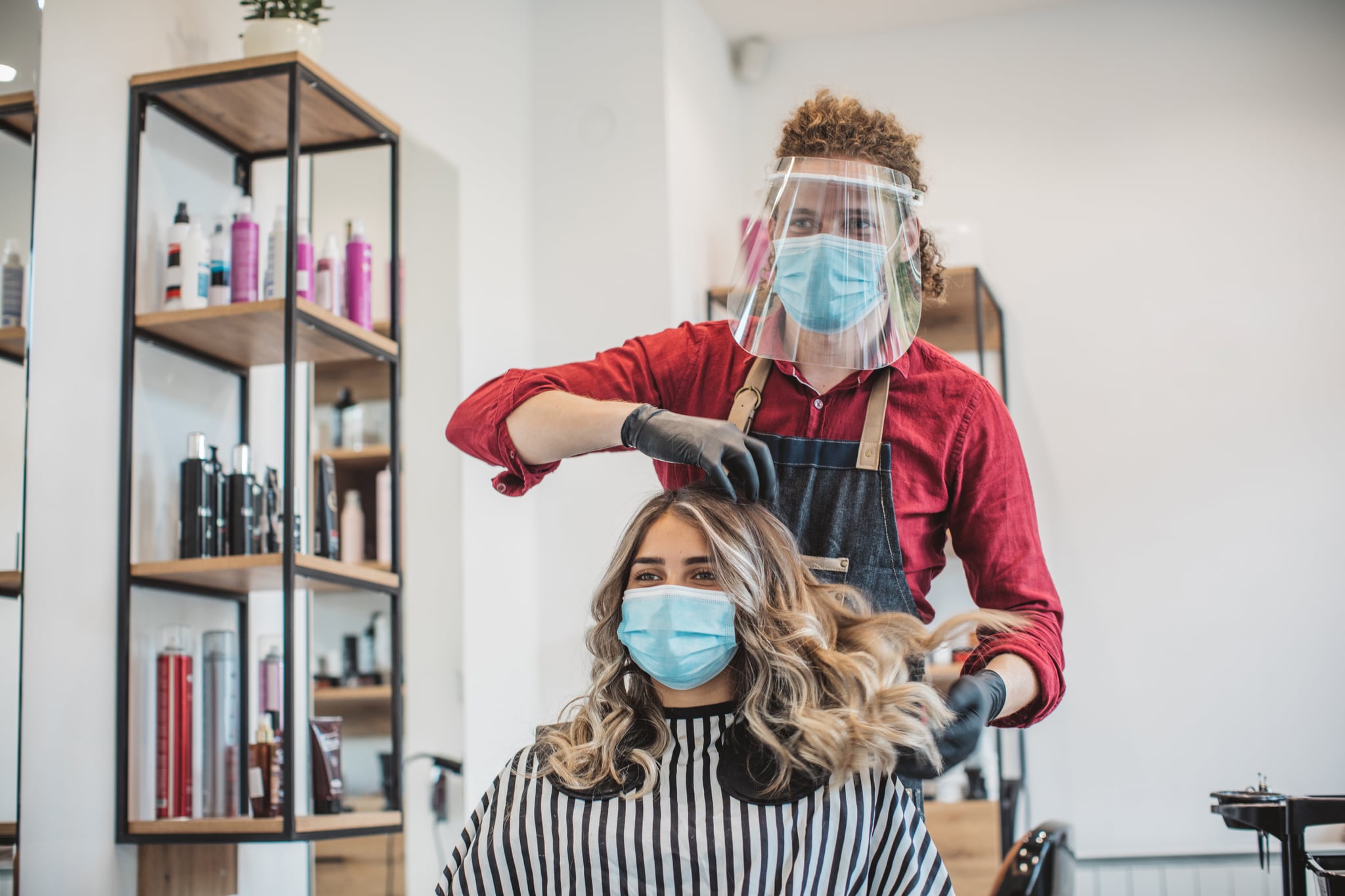 On Tuesday, 23 June, UK Prime Minister Boris Johnson announced the latest plans to roll back the current lockdown measures. The good news is, with the UK moving from phase four to phase three of restrictions — to reduce the risk of spreading COVID-19 within the community — comes a return to some of the freedoms we were used to before lockdown began in March.
The most highly anticipated changes relate to schools, gyms, salons, and the hospitality industry reopening, and on those fronts, we finally received some good news. In addition to this, Johnson announced that the recommendation for social distancing has changed. Until now, it has been recommended that everyone keep two metres of distance between themselves and anyone from a different household, but on Tuesday, this recommendation was reduced to one metre. Officially, he said, people should do their best to maintain two metres where possible, but in situations where it isn't, one metre of distancing is still mandated.
Keep on reading to find out exactly what you're allowed to do now as lockdown restrictions ease further in the UK.
Meeting Friends and Family Indoors
As of 4 July, people from two households will now be permitted to meet indoors, with social distancing still required in these instances. Johnson clarified that you can meet people indoors from multiple households, but not at the same time. For example, one weekend you can go to your mum's house, and the next, you can visit a different household.
Meeting Friends and Family Outdoors
These recommendations did not change to what was already in place. So multiple households can still meet in a park (with social distancing) in groups of up to six people, or two households may also meet outdoors regardless of the number of people in each.
Schools and Childcare Services
To date, the recommendations on when schools will reopen in the UK, and what classrooms will look like when they do, have been confusing at best. In his speech on Tuesday, Johnson finally offered some clarity: all primary and secondary schools will reopen with full attendance when school resumes in September, following the summer break. He also announced that childcare services would resume over the summer but didn't offer any other details on exactly what this means for parents or when children will return.
Hair and Nail Salons and Indoor Spas
The good news for anyone who's been counting down the days until they can get cut and colour is that hair salons will reopen on 4 July. There will be additional restrictions in place, and while it's unclear on exactly what this means, Johnson did mention that visors would be worn inside salons. We've previously spoken to experts on what salons may look like when they reopen. As for nail salons and indoor spa facilities, the government is still figuring out exactly how to mitigate the risk of infection with these services that require close contact between the supplier and customers.
Gyms and Leisure Centres
Gyms and leisure centres have been highly speculated on since lockdown began in March, and this is because coming into contact with multiple pieces of equipment is largely unavoidable with visiting these businesses. Johnson has now announced that outdoor gyms and leisure centres will be permitted to reopen on 4 July, with additional restrictions on shared spaces like restrooms and change rooms in place (for example, additional distancing and cleaning measures). As for indoor gyms, Johnson said these facilities will remain closed and more information will be released in the future.
Places of Worship
Johnson announced that places of worship will be permitted to open their doors on 4 July. In addition to this, he said events like funerals and weddings may resume, with a maximum capacity of 30 people and with social-distancing measures in place at all times.
Pubs and Restaurants
Johnson confirmed that restaurants and pubs will also be permitted to open — both indoors and outdoors — on 4 July. He also explained that indoor hospitality services will be limited to table service only (so you won't be able to stand at the bar in pubs, for example), and he encouraged minimal contact between staff and customers. The same rules apply here, as in parks, for you will only be able to meet people from one other household at a time.
Hotels, Bed and Breakfasts, and Camping Sites
Hotels, bed and breakfasts, camping sites, and holiday homes are officially open for business as of 4 July. There is still work to be done on establishing exactly how shared facilities at camping sites are to be managed, although Johnson briefly mentioned that extra cleaning will be required. Hostels will not be permitted to open, due to shared sleeping and bathroom facilities — these accommodations were not mentioned in the speech on Tuesday.
Public Transport
The reduction on social distancing (from two metres to one) apply to public transport as well. Face coverings are still required when using public transport, but the smaller social distance will allow for more people to use buses, trains, and trams.
Entertainment
There were many announcements relating to the entertainment sector and those that are permitted to open on 4 July. Playgrounds, cinemas, museums, and galleries will open, but concerts and music festivals are not back on due to the ongoing restrictions of mass gatherings. Similarly, funfairs, theme parks, adventure parks, arcades, aquariums, and wildlife centres such as zoos can all reopen as well. Facilities that will not be reopening are bowling alleys, indoor skating, and indoor play areas. Concert halls are permitted to open, but not for live performances.