Who Is Moderating the Next Presidential Debate?
Following That Stressful Showing, Here's Who Will Moderate the Remaining Debates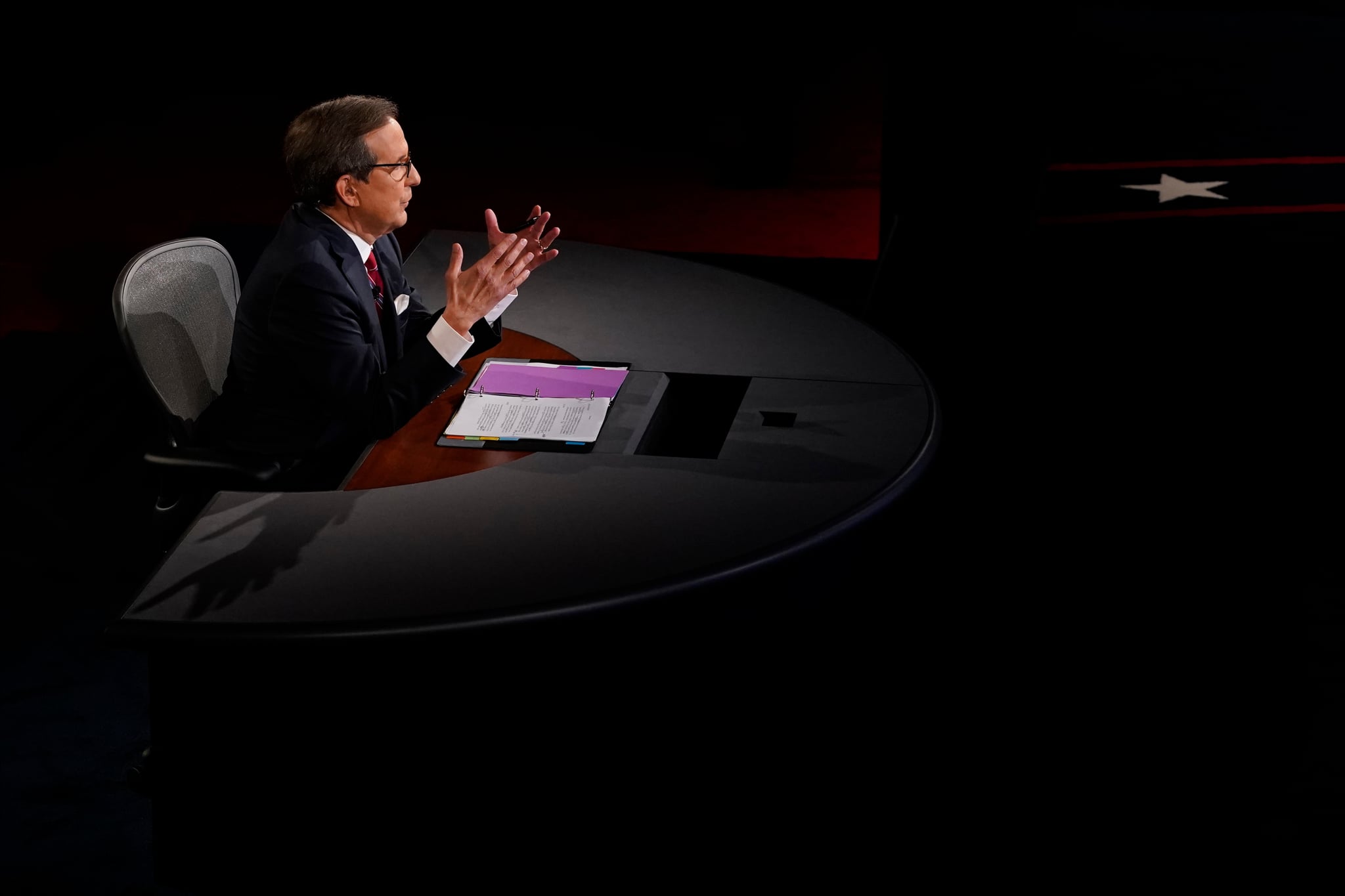 President Donald Trump and Democratic nominee Joe Biden faced off in the first presidential debate in Cleveland on Sept. 29, and unfortunately, there's more to come. The political event was marred by major inaccuracies and constant crosstalk, with moderator Chris Wallace often unable to interject with questions and productively guide the conversation. What's become evident, more than ever, is the importance of an effective moderator.
Steve Scully will lead the second presidential debate on Oct. 15 at the Adrienne Arsht Centre for the Performing Arts in Miami. Scully is a political editor and senior executive producer for C-SPAN, as well as a podcast host for both The Weekly and Washington Journal. This will be his first time moderating a presidential debate, although he previously served as a backup moderator in 2016.
Kristen Welker will moderate the third and final presidential debate on Oct. 22 at Belmont University in Nashville. Welker is a White House correspondent for NBC News and coanchor on Weekend Today. This will also be her first time serving as moderator.
The vice presidential debate, meanwhile, will take place on Oct. 7 at the University of Utah in Salt Lake City, with USA Today Washington Bureau Chief Susan Page conducting the conversation.