Scotland Announces £500 Bonus for NHS and Social Care Staff
Scotland Pledges £500 One-Off COVID-19 Bonus For NHS and Social Care Staff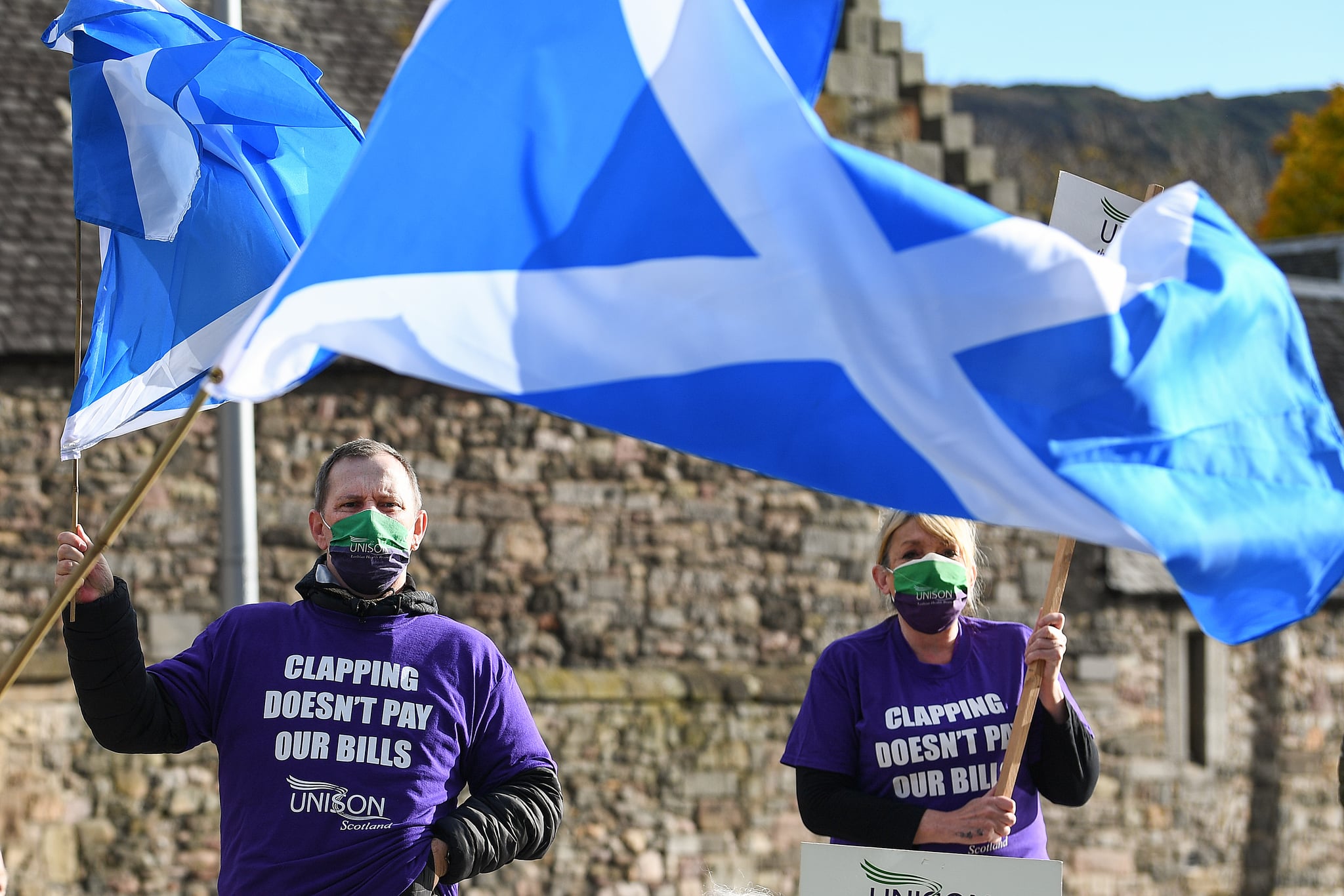 Scotland promises a £500 bonus pledge for NHS staff and social workers for their hard work during the coronavirus pandemic.
"Back in the spring, at the height of the first wave of COVID, many of us publicly — and often loudly — showed our appreciation for the work our NHS and social care staff were doing," First Minister Nicola Sturgeon announced the news in a speech on Monday. "The applause was important, but it was never enough. Our appreciation must be shown in a more tangible way."
Sturgeon went on to explain that negotiations were underway for a new pay deal for an NHS Agenda for Change staff for 2021/22; however, the UK Government's public sector pay policy doesn't make that a quick or easy negotiation. In the meantime, "Scottish Government will give every full time NHS and social care worker £500 as a one-off thank you payment for their extraordinary service in this toughest of years. Those who work part time will get a proportionate share."
According to the Scottish government website, it applies to full-time NHS employees employed since the 17 March, as well as staff working in adult social care. A full list of those included in the bonus package are on the government website. The pledge will be funded by the Scottish Government's COVID-19 support package.
That's not the only pledge Sturgeon made during the speech. She also announced a £100m to help communities that are most vulnerable during the winter period. Key elements of the package include a £100 one-off payment by Christmas to families whose children get free school meals and help those at risk of homelessness.