Social Gatherings More Than Six Banned Coronavirus 14 Sept
Social Gatherings of More Than 6 People Set Are Banned in England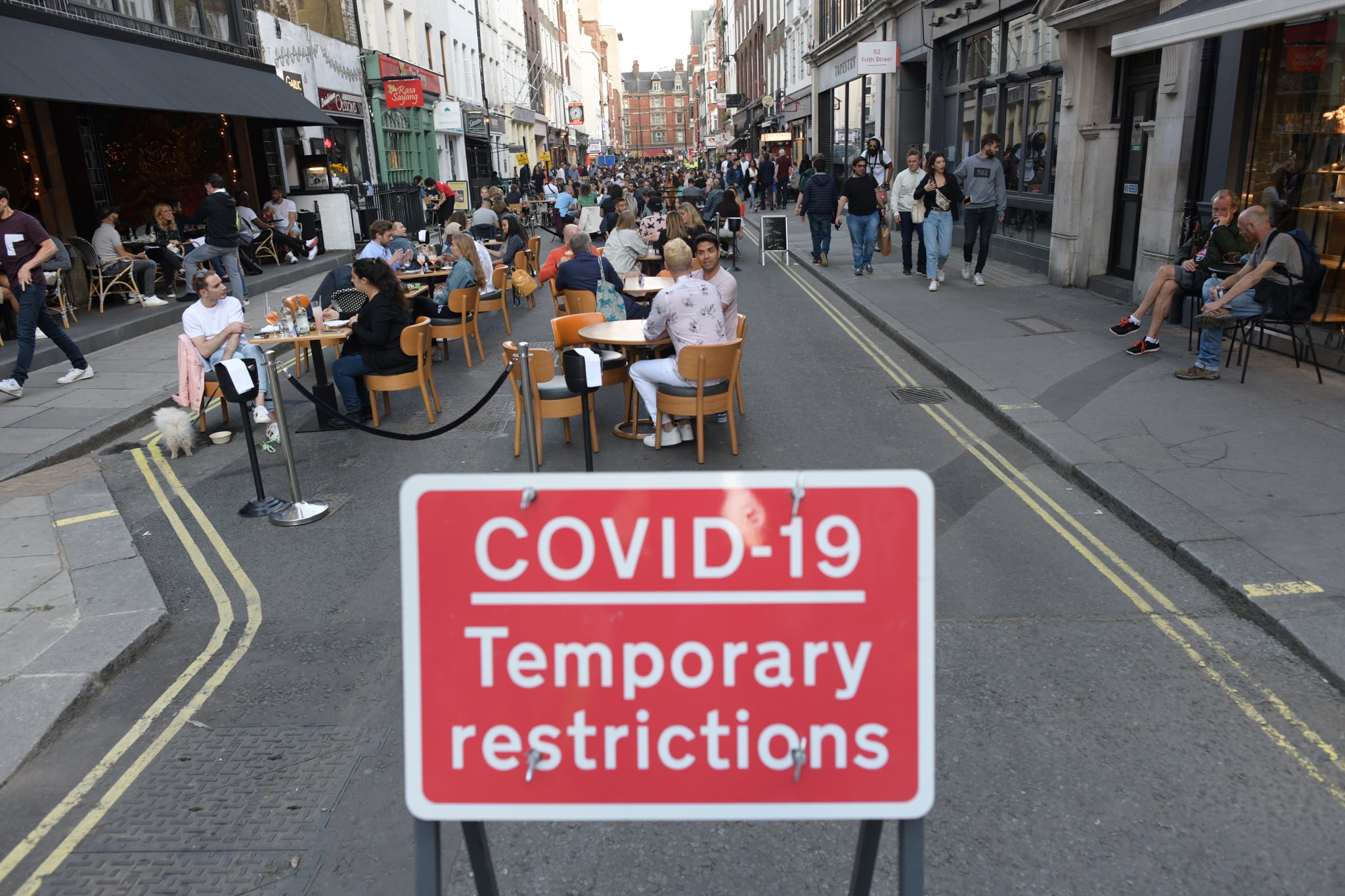 Social gatherings indoors or outdoors of more than six people have been banned in England.
From Monday 14 Sept., it will be illegal for groups of more than six people to meet in homes, parks, restaurants, and pubs. Schools, places of work or "COVID-secure" funerals, and outdoor team sport is not included in the ban. However, following the latest restrictions set out on 22 Sept., indoor team sports must follow the rule of six and the wedding cap has been halved to 15 people.
"This is really simple. Gatherings are OK, they should be socially distanced of course, but groups only of up to six," secretary of state for health and social care Matt Hancock told BBC breakfast regarding the initial rule of six news.
A fine of £100 will be enforced for people not complying with the new rules. The offence doubles on each offence with a maximum fine of £3,200. However, there are of course a few exceptions. If you are a household of more than six you can still gather and go to restaurants together, but this does mean you cannot gather with another household. Additionally, if you are in a support bubble, you can gather with your chosen household.
The move comes after a rise in coronavirus cases has been reported. During the live televised address, the government's chief scientific officer Sir Patrick Vallance and chief medical officer Professor Chris Whitty reported that COVID-19 cases are doubling roughly every seven days. The projection warns that the UK could see 49,000 new cases of coronavirus every day within weeks and 200-plus deaths a day by mid-November if no action is taken.
These rules only apply to England, there are different rules for Northern Ireland, Scotland, and Wales. In Scotland, people are banned from visiting other households indoors (apart from those who have formed a support bubble). Regulations for people meeting outside remains the rule of six. Northern Ireland has also restricted households mixing indoors and no more than six people from two households can meet outside. For Wales, rules are slightly more strict. People have been asked to travel only when essential, and those in lockdown areas cannot enter or leave without a reasonable excuse. Other rules in Wales include, masks being a requirement for all public indoor spaces and pubs must close at 11pm.
Additionally, if you live in an area where local lockdown restrictions have been imposed you must adhere to those guidelines.