Which UK Supermarket's Have Essential Item Restrictions?
Tesco and Morrisons Introduce Limits Per Customer in Store and Online For Essential Items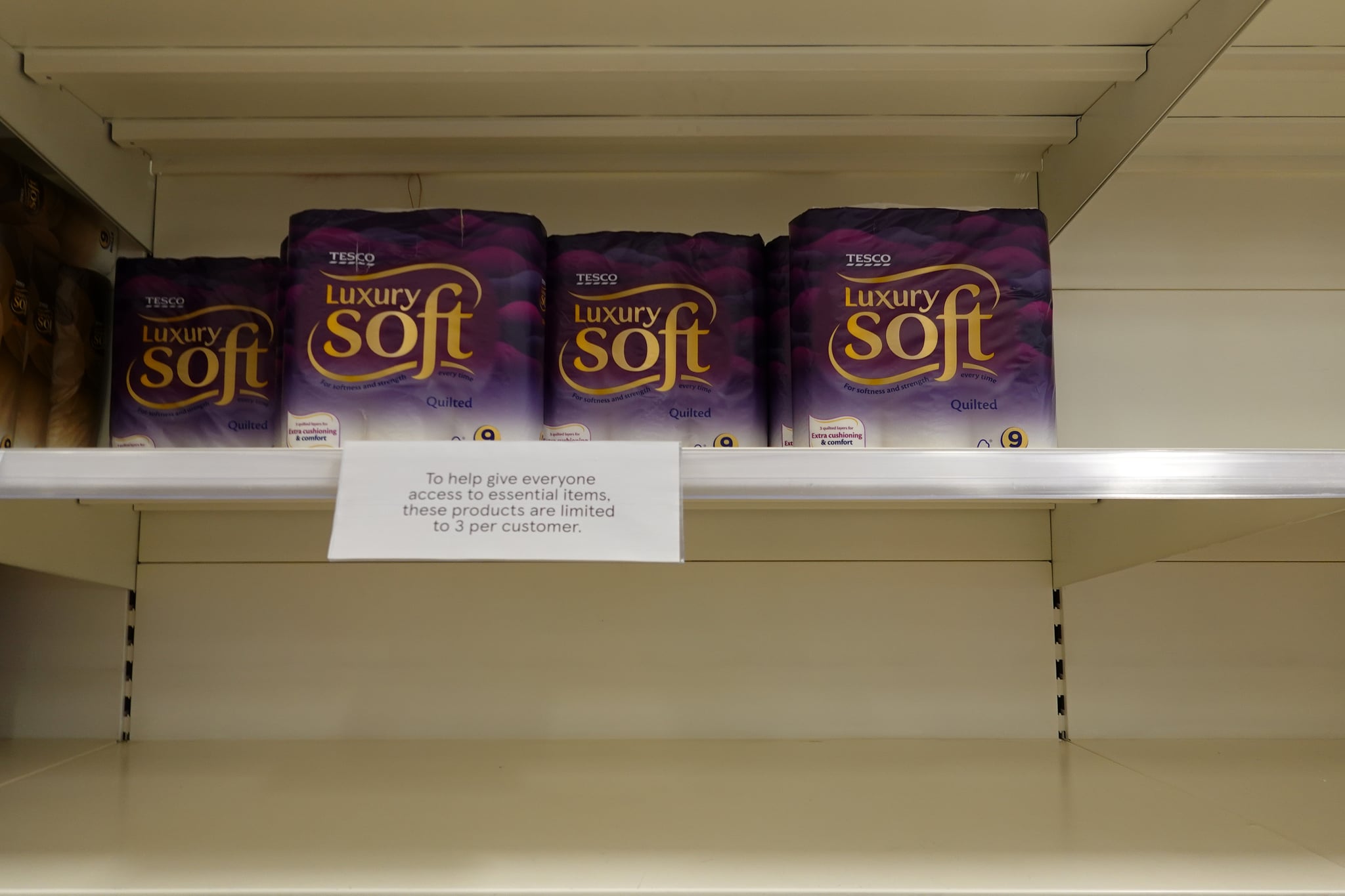 Supermarkets have seen a rise in stockpiling certain food items after Boris Johnson's announcement on 22 Sept that outlining new restrictions for England following a rise in COVID-19 cases.
To slow down the stockpiling, Tesco and Morrisons are the first of the large UK supermarket chains to introduce rations of essential items, including toilet paper, dried pasta, flour, baby wipes, and antibacterial wipes. For each of the key items, there will be a limit of three items per customer. Tesco's limit will be in place both online and in store, and the store noted that limited items may be added to the list as demand increases.
Supermarkets followed the same policy back in March after there were mass shortages and panic-buying across the country of key grocery and personal-care items following national lockdown.
Other supermarket chains such as Asda and Sainsbury's have yet to introduce any limit policies in stores.