Age-Appropriate Clothes Shopping For Little Girls
Why Are Backless T-Shirts and Crop Tops Being Marketed to My 5-Year-Old?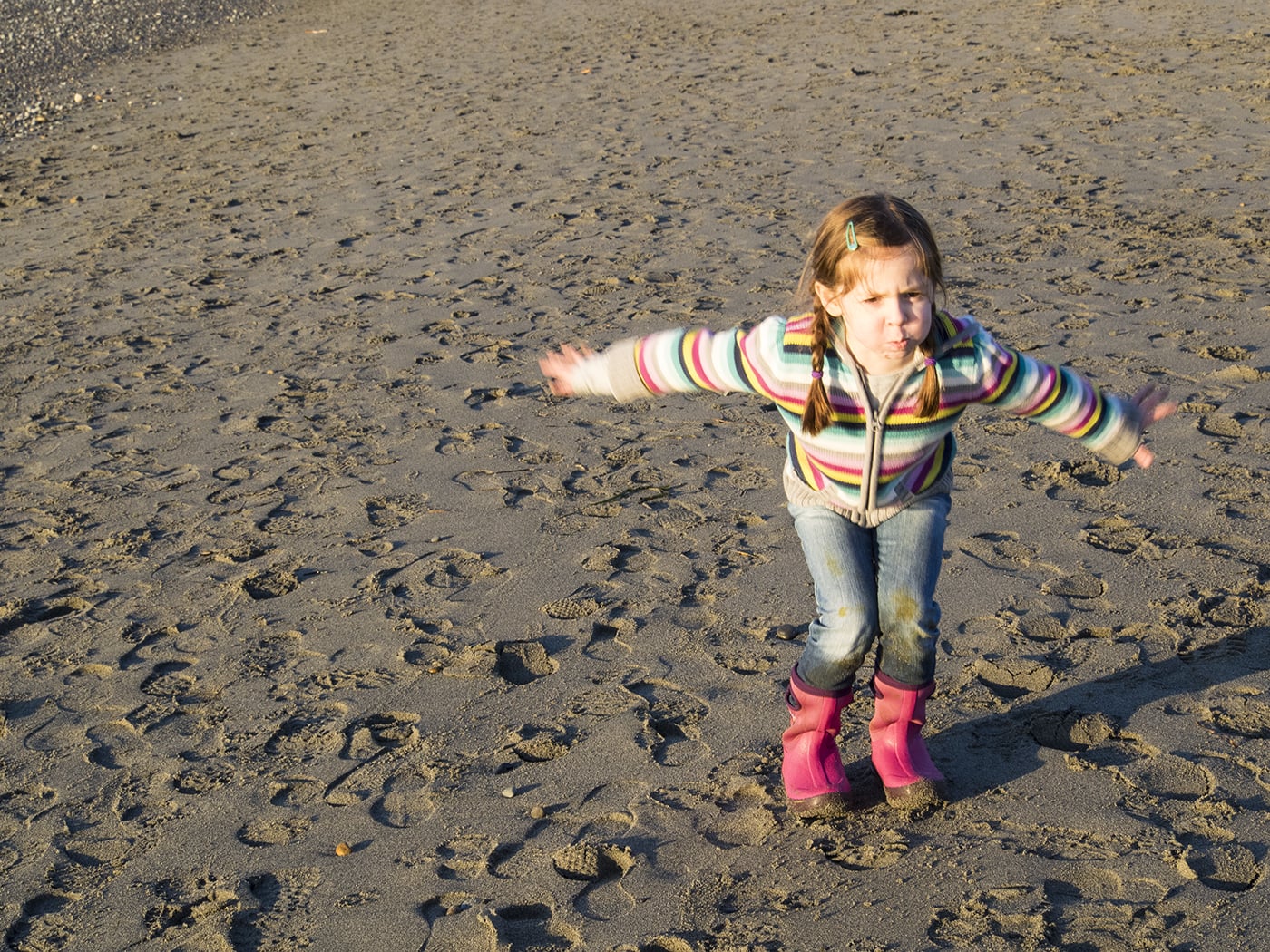 In my mind, a back-to-school shopping trip with my rising kindergartner seemed innocent enough, fun even, despite the fact that, when it comes to her clothes, my kid is more opinionated than a politician and less stylish than the worst child of the '80s.
Before we hit the first shop, I had (fully delusional, I admit) visions of ruffled socks, Peter Pan collars, and Mary Janes, never mind that my daughter has spent the entire Summer in dirty flip-flops, t-shirts, and athletic shorts. Unfortunately, the reality of our shopping experience was a lot less entertaining — and way more revealing — than I ever imagined.
Within 10 minutes of entering our first shop, a usually reliable department store, I was oohing and ahhing over the latest Tea Collection kimono dress prints when my 5-year-old daughter brought over her first pick. From the front, it looked just fine, a striped black-and-white swing tee with long sleeves (perfect with those imaginary Mary Janes, right?). Then I turned it around. The twisted, almost entirely open back was definitely cute . . . for a 25-year-old. For my kindergartner? Um, no.
Admittedly, my daughter is at the top of the curve in both height and weight and wears mostly sizes 6 and 7, meaning we're squarely in the "big girl" section of most shops now. However, I wasn't expecting that to mean she'd be inundated with booty shorts, crop tops, and yes, backless tees. What 8-year-old is wearing a crop top to third grade picture day, for f#@*'s sake?
That department store wasn't the only place that left me feeling very scared for my daughter's sartorial future. At a popular European chain, she picked out a pair of shorts so short that I could see the bottom of her sweet little cheeks, a look I'm sure she'll try to sport at her first music festival in a decade or so that I'll still find totally inappropriate then. And don't get me started about that neon-, sequin-, and feather-filled fashion hellhole (you know the one) that's so eager to turn our daughters into tacky boho preteens before their time. I couldn't redirect her to Hanna Andersson fast enough.
The whole landscape isn't totally depressing. I have learned to stick to my favourite old reliables. Mini Boden, Tea Collection, Gap, Crewcuts, and Hanna Andersson haven't seemed to forget that most moms don't want to dress their little kids like shorter teenagers.
While I'm grateful that I'm not entirely without safe shopping options, I'm also disappointed that I have to be on high alert at stores that, in my mind, should know better. I'm irritated that I had to have a conversation with my daughter about why a backless shirt isn't appropriate while she's holding it in exactly her size, a fact that in her mind means that of course it's meant just for her. I'm not a prude. Hell, at one point, before my wardrobe became more about straddling the line between style and sticky-finger-friendly, I considered myself a fashion-forward kind of gal. But my daughter? I'd prefer if there was nothing "forward" about her style. She's a 5-year-old girl, and I'd like to dress her like one.