Baby Shark Elf on the Shelf Sweater on Etsy
We're Really Trying to Cling Onto Our Sanity Here, but a "Baby Shark" Sweater For Elf on the Shelf Exists
As POPSUGAR editors, we independently select and write about stuff we love and think you'll like too. If you buy a product we have recommended, we may receive affiliate commission, which in turn supports our work.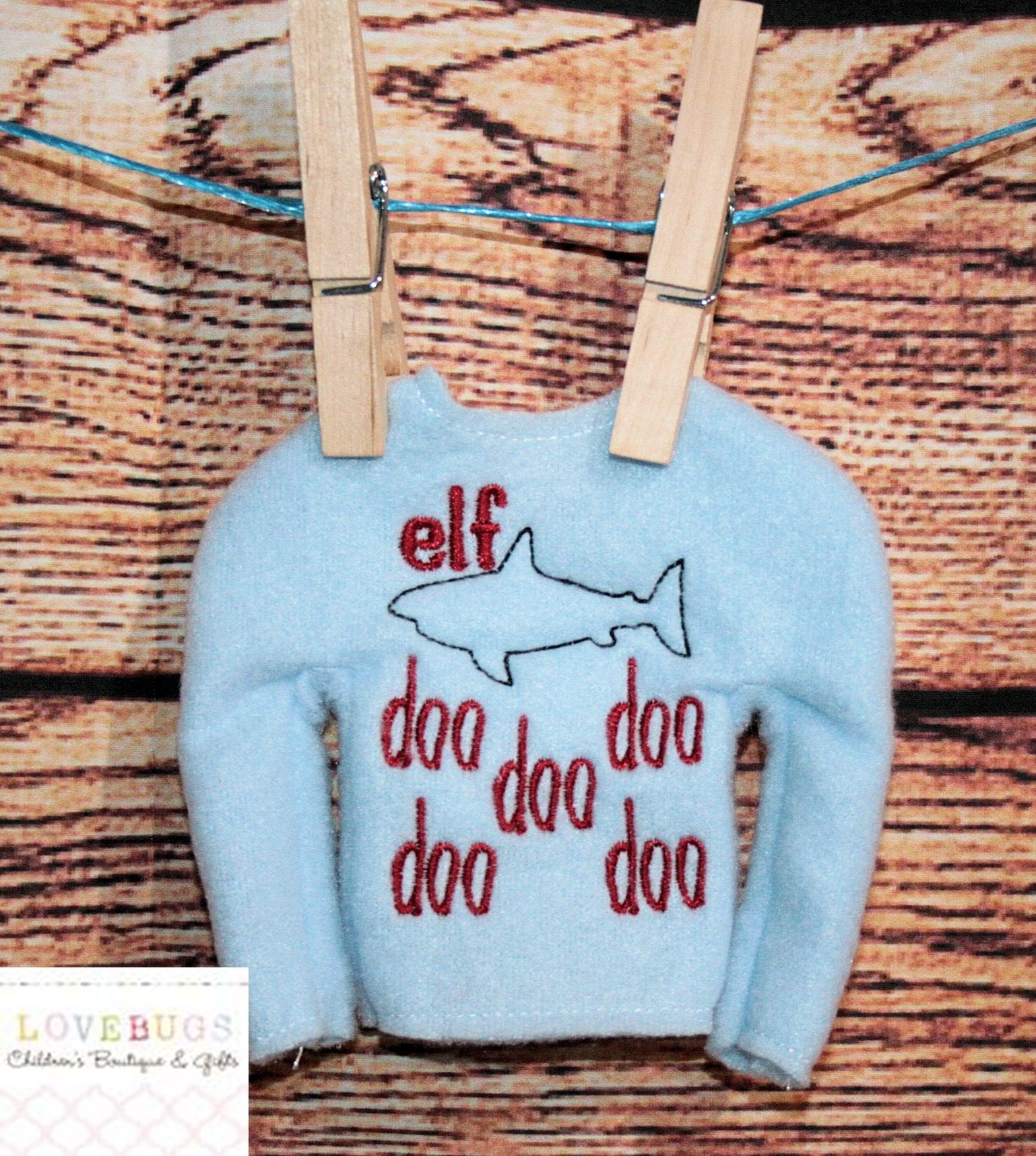 Baby elf (?), doo, doo, doo, doo, doo, doo!
Y'all, we're really, really trying to hold onto our sanity this holiday season, but two equally grating things are making that pretty difficult: Elf on the Shelf and that freaking "Baby Shark" song. While both have their charms (ish), we've now gone too far — a "Baby Shark"-themed sweater that fits your Elf on the Shelf exists.
Someone help us.
The tiny blue sweater features an embroidered shark along with the song's famous "doos", and will only run your elf a cool $9. We're the first to admit that we're actually cracking up over this entire phenomenon despite the absurdity of it all, so we're definitely not judging anyone who makes a wardrobe purchase from the Lovebugs Clothes Etsy shop for their kids' elf.
Elf on the Shelf "Baby Shark" Sweater ($9)