Baby Unicorn Fan
This Little Unicorn Fan Is So Cute, Your Kids Will Probably Want to Cuddle With It
As POPSUGAR editors, we independently select and write about stuff we love and think you'll like too. POPSUGAR has affiliate and advertising partnerships so we get revenue from sharing this content and from your purchase.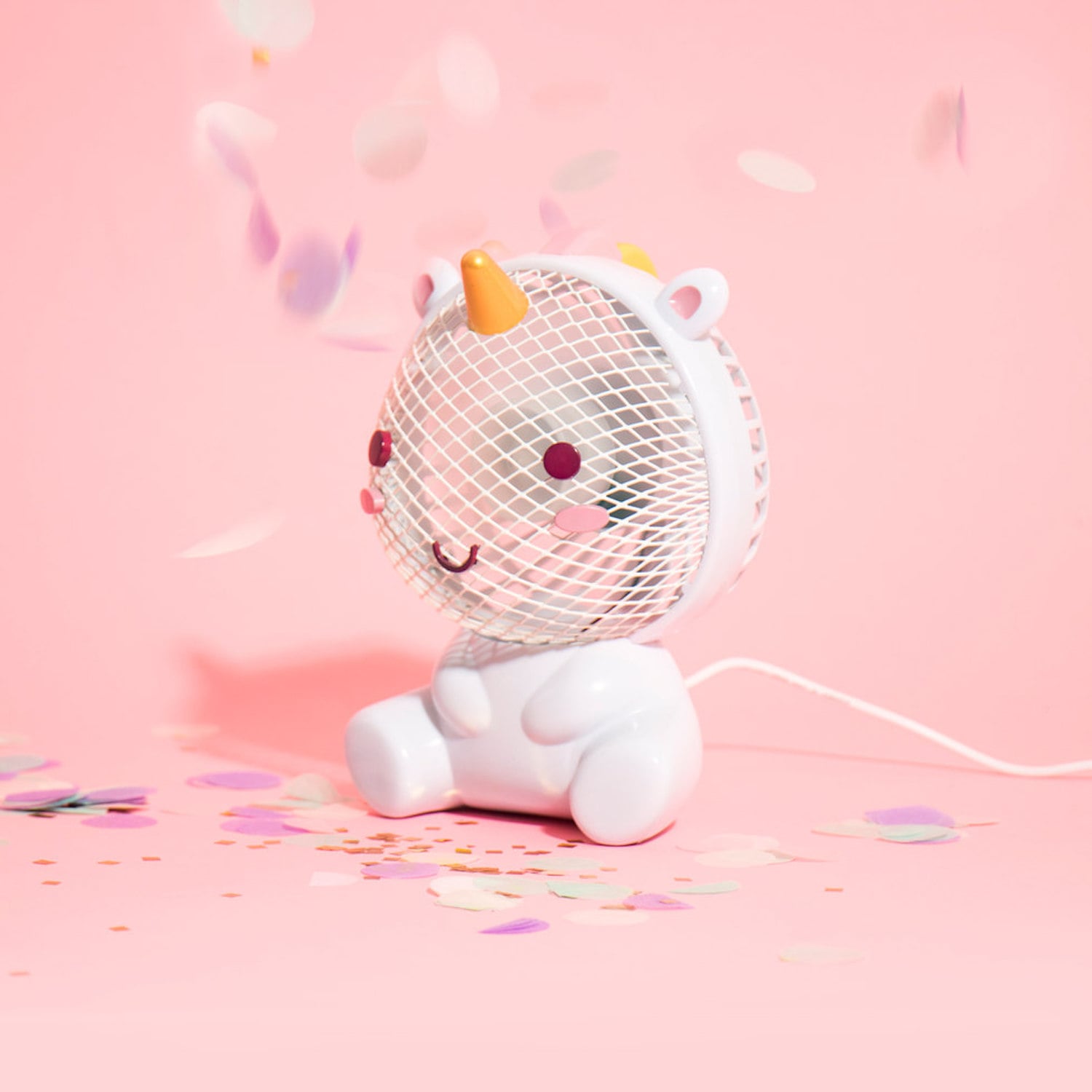 When I was a kid, there was nothing I wanted more than a real unicorn. Maybe it was because my mom decided that my room needed to be decorated in everything Lisa Frank, but I was in love. And to this day, unicorns and all their supposed magical powers still have a special place in my heart, and it seems I'm not alone. From colourful pool floats to creative cupcakes, the world is just a little unicorn obsessed, and I, for one, am on board.
This Summer, instead of being hot and miserable, bring a little magic to help kids and adults cool off with this adorable Elodie the Unicorn USB fan ($40). Her itty-bitty orange horn and even more tiny ears help make the perfect baby unicorn. Elodie's legs grip wherever you put her, making her a perfect Summer accessory to add magic to a child's bedroom or in the living room. Oh, and that rainbow mane? So pretty!