Best Plastic Wine Glass 2018
This Is the 1 Thing That Saved My Outdoor Party, and It's From Amazon
As POPSUGAR editors, we independently select and write about stuff we love and think you'll like too. If you buy a product we have recommended, we may receive affiliate commission, which in turn supports our work.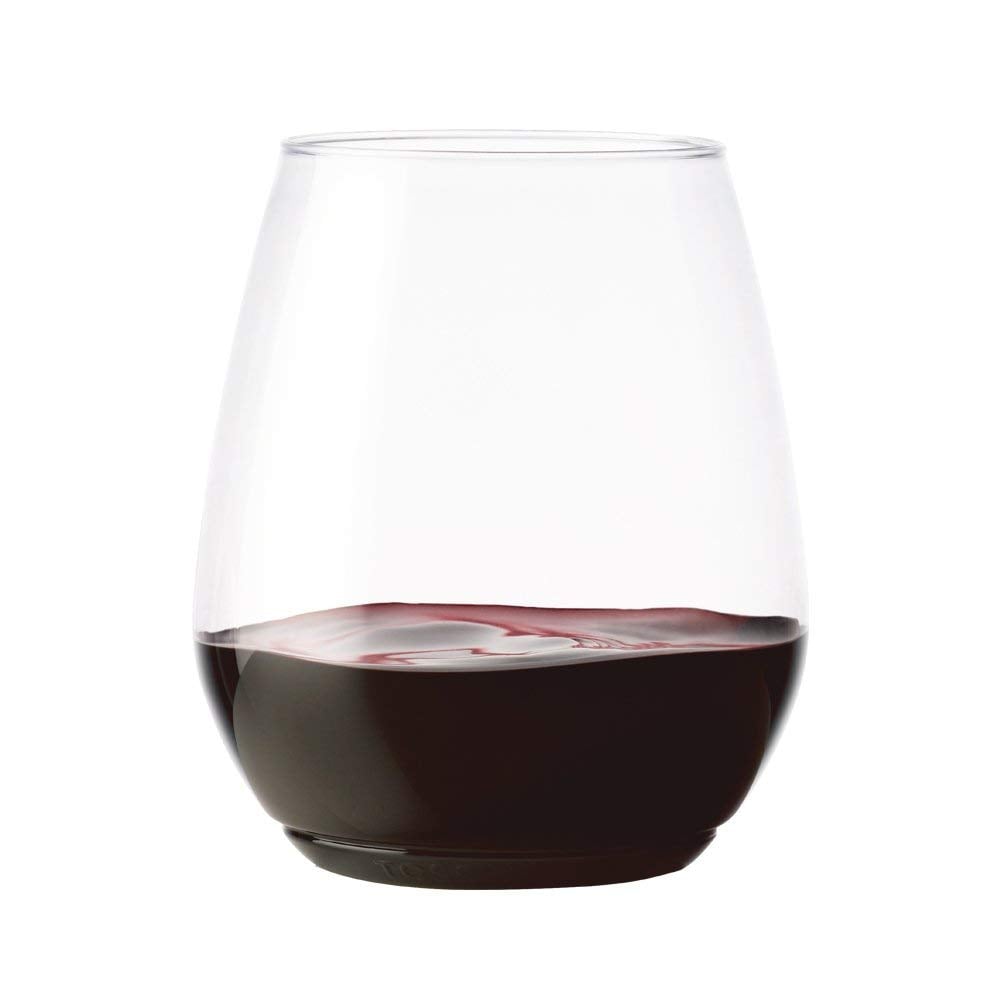 Having a party is seriously stressful. You want to make everything feel beautiful and effortless, and meanwhile, you're running around behind the scenes cleaning up spills and making sure everyone's glasses are always filled. One of the things that nobody tells you about having a party is that you will go through more glasses than you thought possible. If red Solo cups don't necessarily go with your aesthetic, you need a chic, affordable alternative to make sure all your guests have enough to drink.
These Tossware Recyclable Wine Plastic Cups ($13, originally $15 for a set of 12) are game changers for busy hosts. They're unbreakable, inexpensive wine glasses that look just like their glass counterparts. You can buy a bunch to have on hand for parties without worrying that someone will break a glass and cut themselves or that you'll run out of cups and have people drinking out of soup bowls. I recently hosted a party that was larger than anticipated, and these were the unequivocal MVP. You need them in your cabinets.
Image Source: POPSUGAR Photography / Diggy Lloyd