Boob Slippers on Amazon
Amazon Is Selling Boob Slippers, and I Can't Help but Feel Tempted
As POPSUGAR editors, we independently select and write about stuff we love and think you'll like too. POPSUGAR has affiliate and advertising partnerships so we get revenue from sharing this content and from your purchase.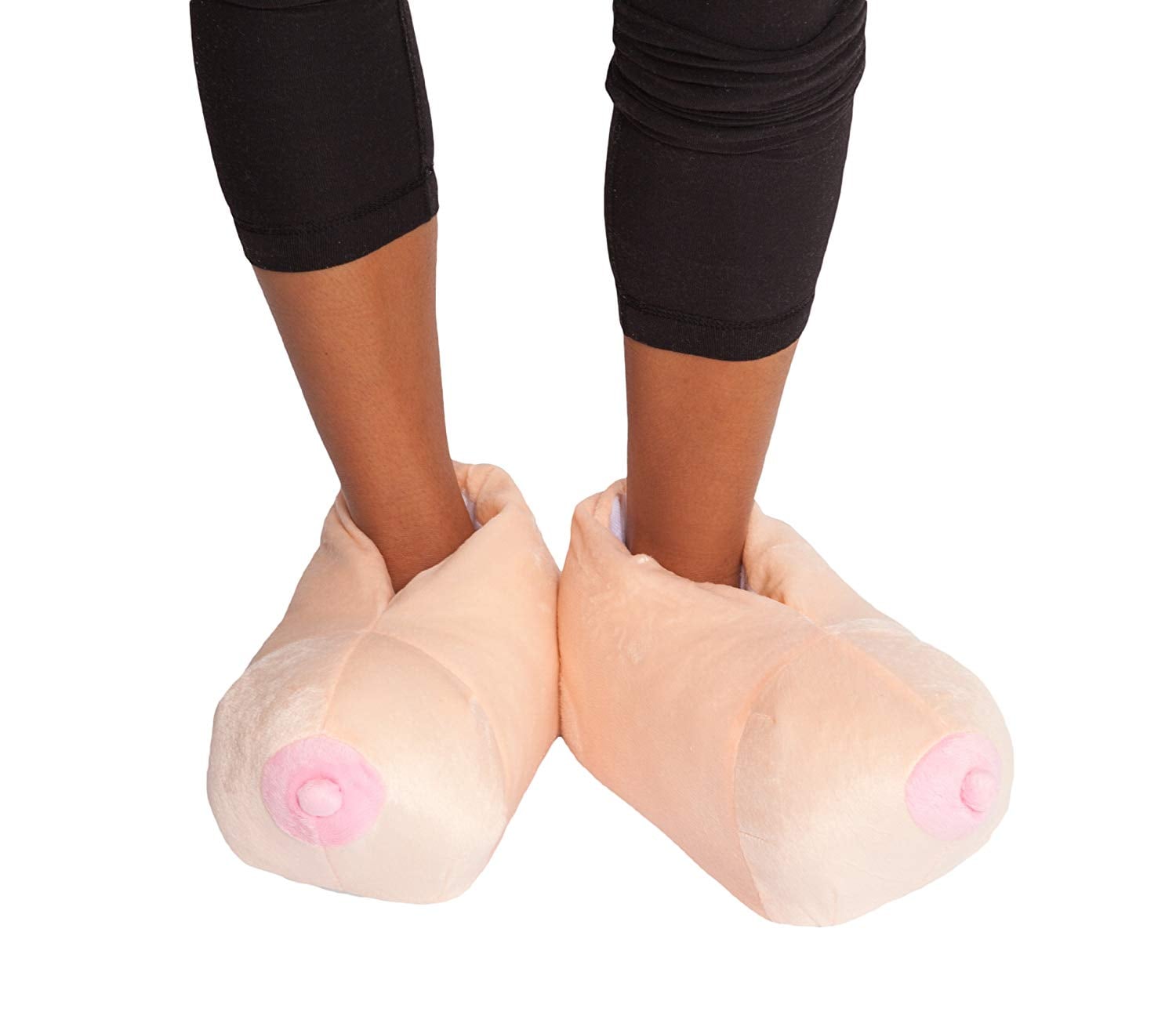 I spend a lot of money on Amazon. From diapers to dog food and now, thanks to the nifty Amazon Go that has opened up near the office, lunch. And while I rely on the megaretailer for the necessities that keep my house afloat, I also lean on them for novelty items. Whether it's a girlfriend pillow or a vacuum jacket dog dryer, I can also add items to my cart that serve two purposes: something useful and something silly.
Which is why the next thing I'm likely adding to my next shopping trip are these Deluxe Comfort Booby Bedroom Slippers ($23). Slippers stopped being serious a long time ago, so why can't we push the envelope a little further and wear a pair that represent the female form? I, for one, am an board.