Build-a-Bear's Birthday Pay Your Age Deal
Here's How You Can Still Get a "Pay Your Age" Build-A-Bear (but There's a Catch This Time)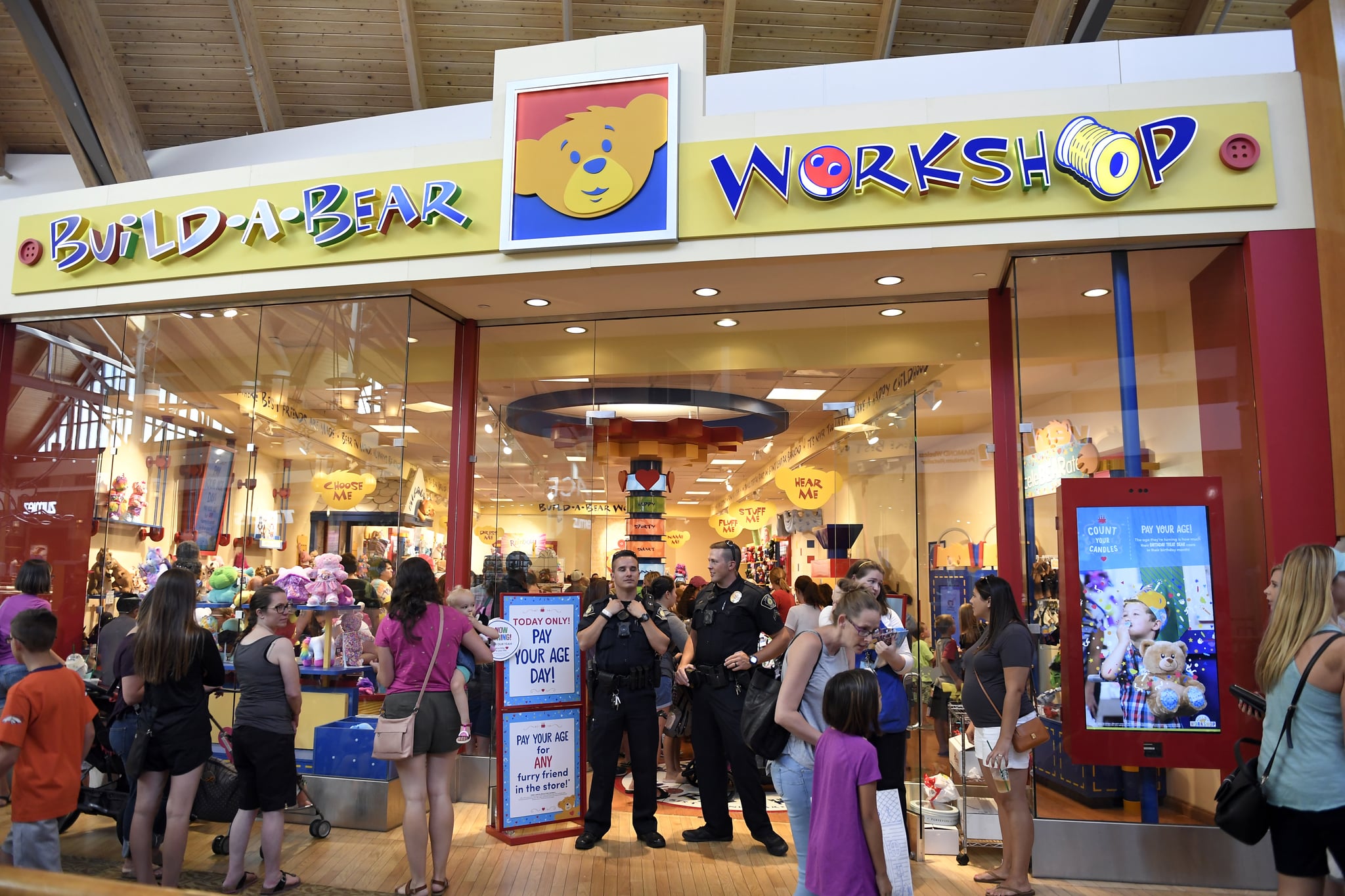 Second time's the charm? The folks at Build-a-Bear are still making amends for their chaotic first pass at a "Pay Your Age Day" promotion, but they aren't ready to call it quits just yet.
The retailer wants its customers to know that they can continue to take advantage of the short-lived "Pay Your Age" deal – without the epic lines that kept parents and their kids waiting outside crowded malls for hours earlier this month.
This time, however, there's a catch. Well, a few catches – all aimed to make the experience a good one for those children with their hearts set on creating their own customized stuffed animal.
The new offer will allow you to "pay your age" to get a bear, even if it's just $1. Now, though, it will only work during the month of the recipient's birthday. And as opposed to getting their pick of any plush plaything, the discount only applies to a specific "Birthday Treat Bear," a smiling brown bear with sprinkled blue feet.
As was the case with the original ill-fated promotion, parents or guardians need to be enrolled in the complimentary Build-a-Bear Bonus Club rewards program to participate, but the only requirements to do so are a valid email address and name. The store will not even ask for proof of age, according to the company.
Now, how's that for a Plan B?
Image Source: Getty / Joe Amon