Can You Put Backpacks in Washing Machines?
Is Your Kid's Backpack Already Dirty? The 1 Easy Hack to Making It Look as Good as New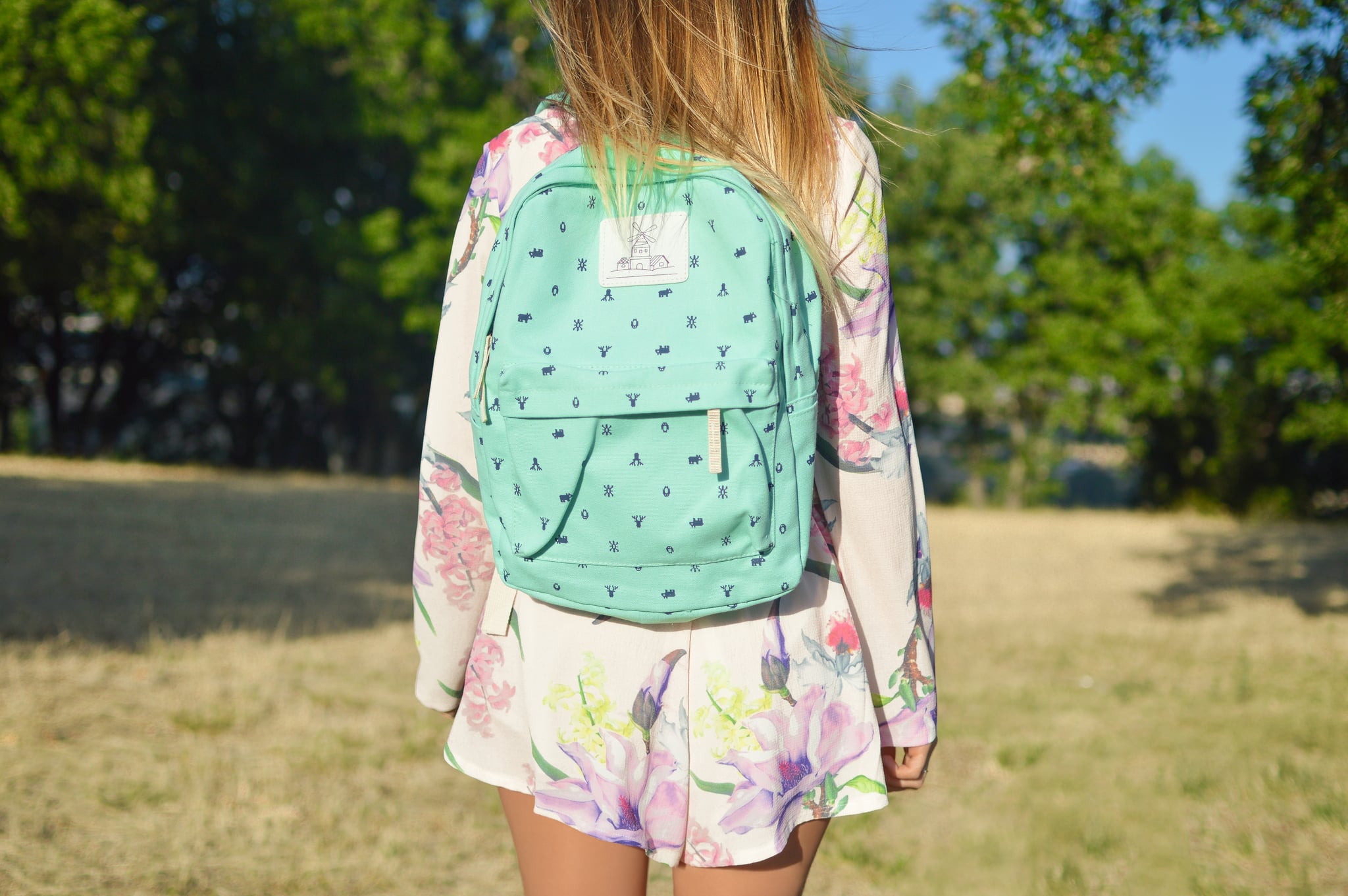 One day I noticed how filthy my daughter's backpack was getting. Instead of brushing it off like I pretty much did up until that point, I thought about a day in the life of a school backpack, and promptly became grossed out. Sitting on the dirty ground waiting at the bus stop, riding on the floor of the school bus, being dragged around the halls all day, and having stains from broken pens or markers and spills and crumbs from crushed up snacks. Oh, and not to mention the unseen school germs that are most definitely included in all the filth. But her backpack wasn't that old, so I definitely wasn't about to run out and buy a new one. No, she'd get a lot of miles out of this one, and I was determined to get it clean. The only problem? I wasn't exactly sure how to do that.
My first thought was to throw it in the washing machine, but was quickly worried that it would get ruined. Also, some backpacks have care instruction tags that suggest hand-washing, but I'm definitely not the type of mom who has the time or patience for that. So, after chatting about it with some friends and doing a little online research, I learned that putting backpacks in your washing machine is totally fine! Here's how to do it.
Wrap it up. While I thought a lot about how the washing machine would affect the backpack, I didn't think about how the backpack would effect my washing machine. In order to make sure nothing gets ruined, you should put the backpack in a laundry bag (I used a pillow case since I didn't have a big enough laundry bag, and it worked perfectly). This ensures that the straps of the backpack don't get caught on anything in the washing machine.
Keep it simple. I used regular detergent and a regular wash setting — nothing fancy — and it worked great. Obviously, it's important to empty the backpack entirely, paying close attention to every pocket, nook, and cranny, so that there aren't any pens, markers, crayons, food, or anything that could bleed and damage both the backpack and the washing machine. Once I emptied the big items, I had to shake the backpack into the trash to get some loose dirt and snack crumbs out.
Forget the dryer. While washing a backpack is fine, it's best to keep it out of the dryer. My daughter's backpack came out looking so fresh and clean, but there were some spots of different water-resistant material which I had to wipe dry. Then, I put it out in the sun over a deck chair to air-dry. This was also done after school, and the backpack air-dried overnight and was ready to go for school the next morning.