Candice Swanepoel Comments on Postbaby Body
Candice Swanepoel Claps Back at "Cruel" Body-Shamers Just 12 DAYS After Giving Birth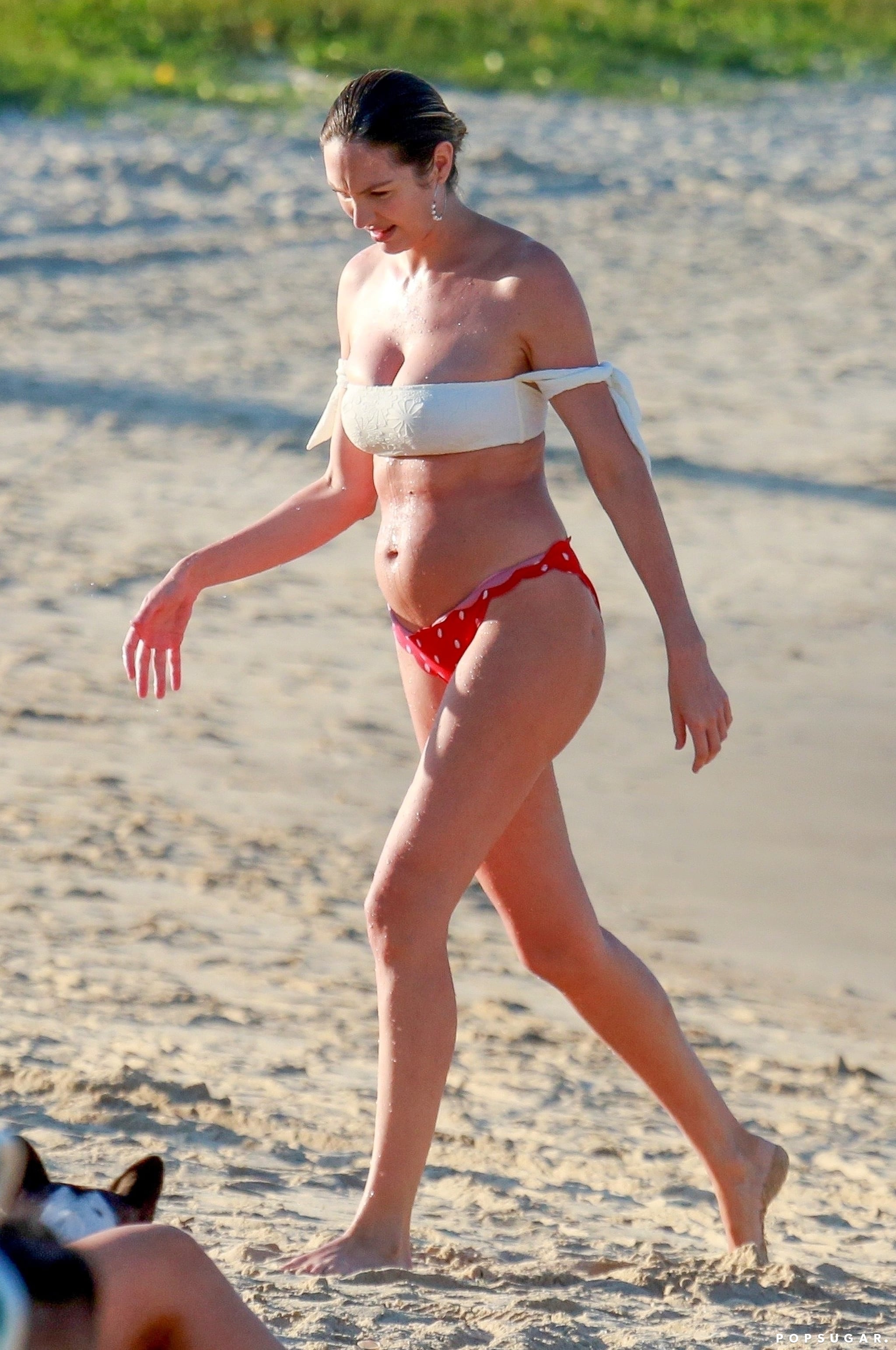 Candice Swanepoel is just trying to enjoy the beach as a new mother of two. On Wednesday, the 29-year-old Victoria's Secret Angel confronted "cruel" body-shamers who criticized her bikini body less than two weeks after she welcomed her son, Ariel, with her fiancé, Hermann Nicoli. It's pretty horrific that anyone would comment upon her postbaby body, but Candice is wondering if she's being held to a different standard because she's a model. She posted the official image in question, seen above, on her Instagram Stories with a message about the criticism.
"This is me 12 days after having my son. If you have something bad to say about it. . . check yourself. Society can be so cruel to one another. . . Beauty standards are sometimes impossible for women these days. I'm not ashamed to show my postpartum tummy, I am proud actually. . . I carried my son for 9 months in there, I think I've earned the right to have a little tummy, is it because I'm a model? Well we are normal people too, so let me enjoy the beach in peace please," she wrote with some peace signs.
Candice continued with another photo of her while pregnant on the beach in Brazil last month, encourageing women to build each other up and not be so critical of one another. "I don't have to hide my stomach just because people have unrealistic standards of women," she wrote. "We create life. . . what can you do? Ladies we are all in this together, be kind to each other."
She is absolutely right. Stunning model with her own swimsuit line aside, she's a damn mother who just created an adorable human.