Charlize Theron's Vodka Quote on Motherhood
Charlize Theron on Parenthood: "I Feel Like a Tired Mom Who Drank Too Many Vodkas"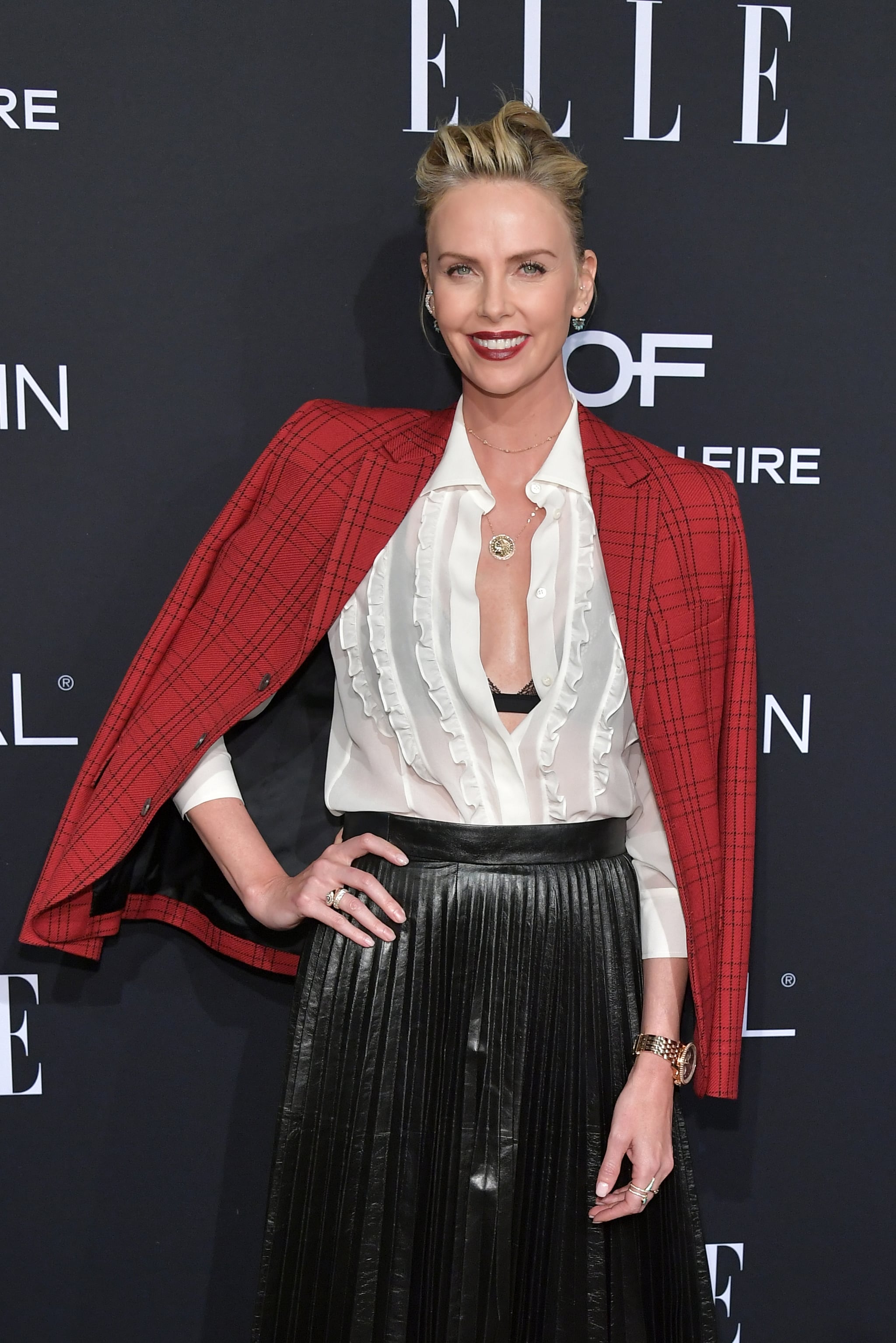 Although one of Charlize Theron's latest roles playing a mother in the emotional movie, Tully, seemed about as raw as it could get, the actress wasn't afraid to open up about her real-life parenting journey at the 25th ELLE Women in Hollywood Celebration. "I feel like a tired mom who drank too many vodkas," joked the mom of two. "This is late for me!"
Back in April, the 43-year-old actress told Us Weekly that she leans on her mom on the hard days, especially. In fact, Charlize and her mom are so close they even live in the same neighbourhood.
"[My mom is] like, 'You know, tomorrow is going to be a new day. It's not the end of the world,'" said Charlize, of times when she's stressed out or overwhelmed and her mom steps in to calm her down. "Sometimes I lose my mind, especially in a car, like when we're on a road trip or something. She'll look at me and laugh . . . Then she'll say, 'It's just a moment. It's going to pass.'"
So, so true.
Image Source: Getty / Neilson Barnard