Christmas Decorating Earlier Makes You Happier
People Who Decorate For Christmas Early Are Happier, Experts Confirm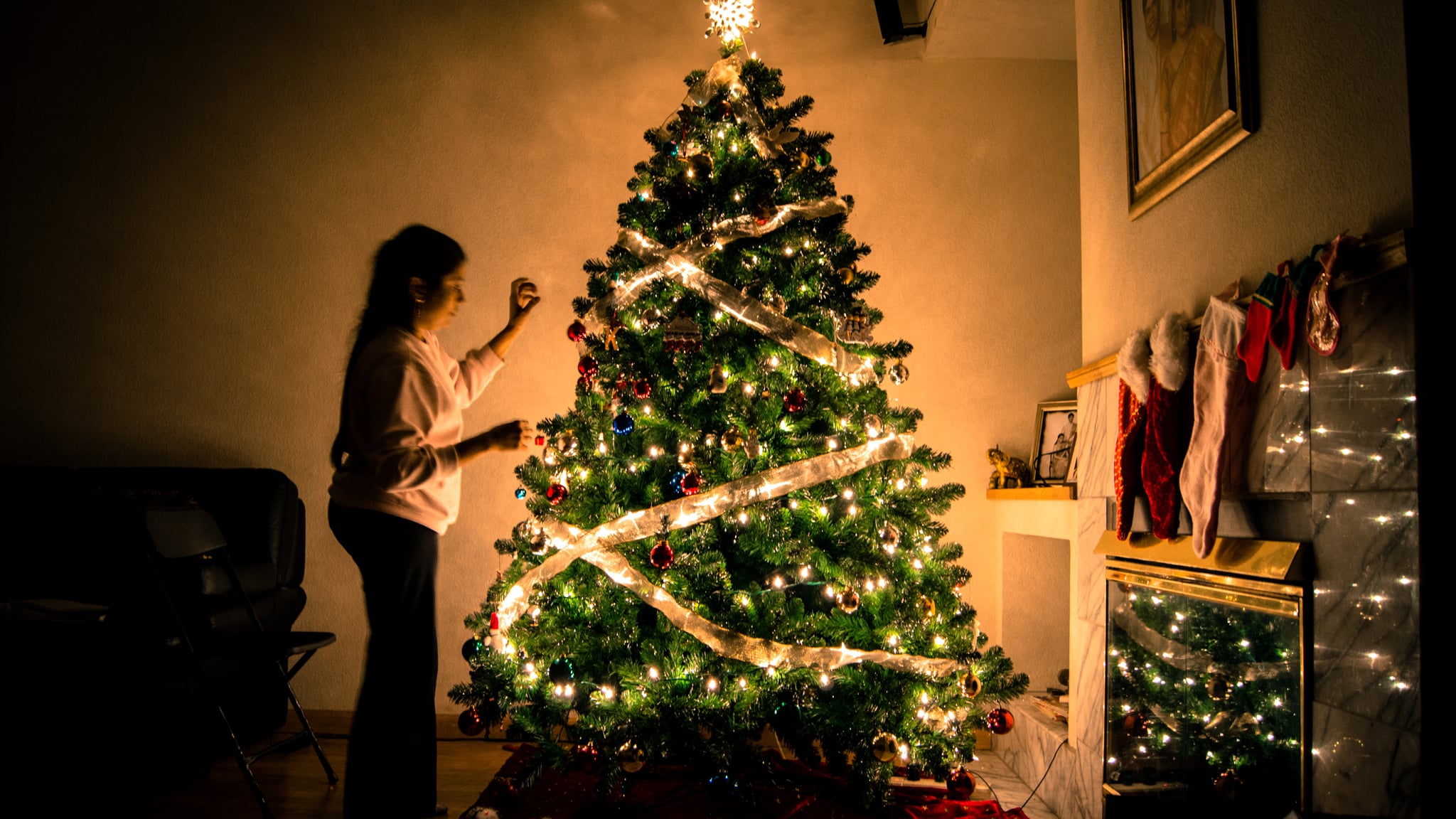 If you've been chomping at the bit to dig out your Christmas decorations, have already bought your beauty Advent calendar, and have been frantically Googling the "Love Actually" cast ahead of your annual festive movie marathon, then you're in luck. According to experts, decorating for Christmas early may make you happier. Yes, if you're willing Halloween out of the way so you can pack away your costume and unpack your fairy lights, then you're likely to feel happier, despite the grey weather.
"In a world full of stress and anxiety, people like to associate to things that make them happy, and Christmas decorations evoke those strong feelings of the childhood," psychoanalyst Steve McKeown told Unilad. "Decorations are simply an anchor or pathway to those old childhood magical emotions of excitement. So putting up those Christmas decorations early extends the excitement!" That seems logical enough.
Pyschotherapist Amy Molin agreed, explaining that Christmas decorations can take you back to a simpler time, at least mentally. "Nostalgia helps link people to their personal past, and it helps people understand their identity. For many, putting up Christmas decorations early is a way for them to reconnect with their childhoods." She also says that it can help those who have lost someone feel closer to the loved one in question, adding that "decorating early may help them feel more connected with that individual."
Tan France, of "Queer Eye" fame, has been practicing this routine for years. "When something makes you feel good, why limit it to three or four weeks just so people don't judge you?" France told POPSUGAR. From Halloween right up until Valentine's Day, France surrounds himself with festive cheer. So consider this your sign to dig out the festive decorations box and pour yourself a Baileys because surrounding yourself with Christmas will improve your mood.