Disneyland Halloween Dates 2018
Listen Up, Ghosts and Ghouls — We've Got MAJOR Disneyland Halloween News!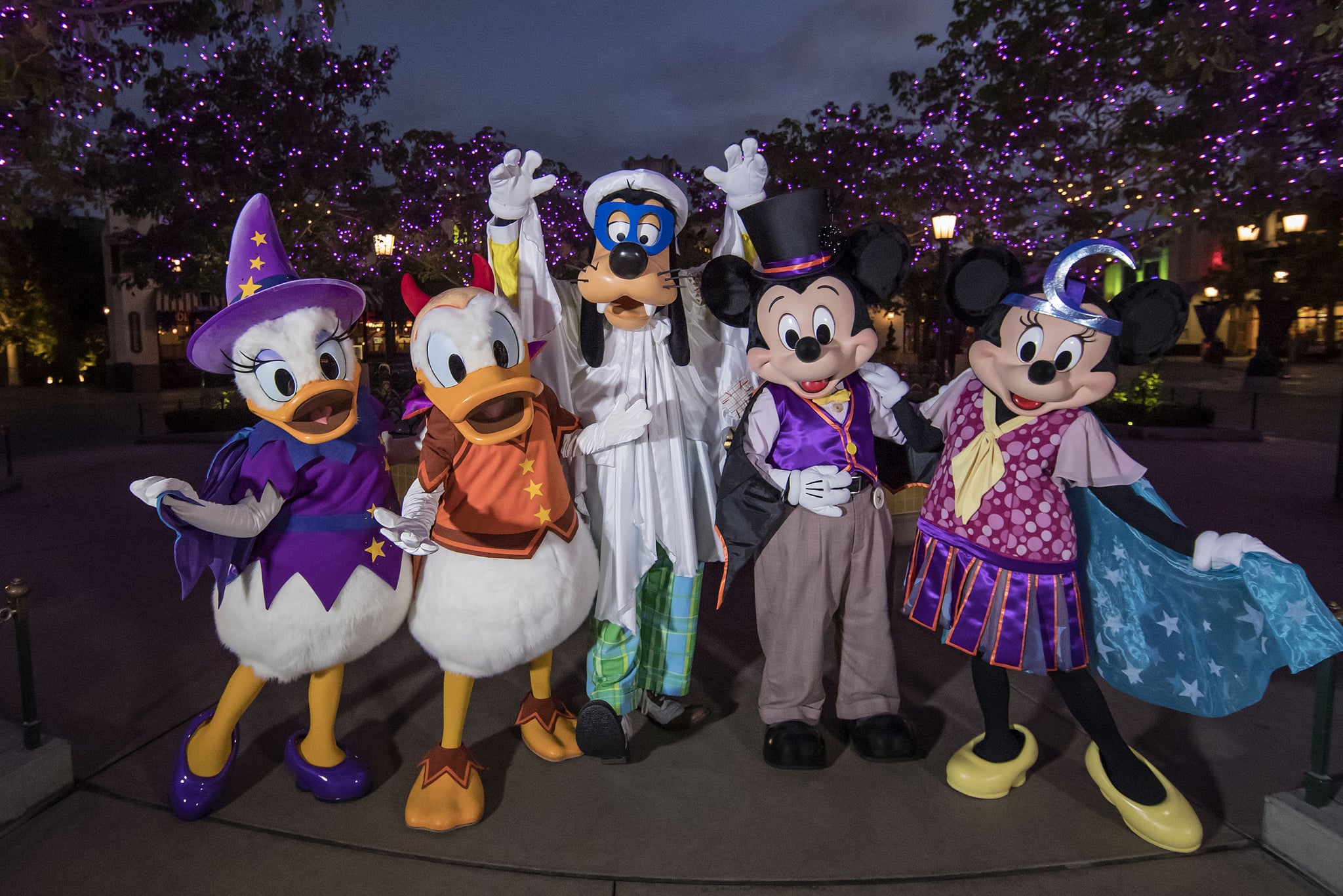 Welcome, foolish mortals — are you ready for some excellent news about the best time of year at Disneyland? It's never too early to plan for Halloween, so the magical park has already released its spook-tacular plans for the season for any ghost or ghoul who's considering a trip.
Starting on Sept. 7 and running through Oct. 31, both Disneyland and Disney California Adventure will be filled to the cauldron brim with Halloween-themed experiences for park guests. Plus, on select nights from Sept. 19 through Oct. 31, guests can wear their finest costumes to Mickey's Halloween Party — a separately ticketed event with special entertainment, costumed characters, and trick-or-treating inside the park.
As for the other Halloween festivities at Disneyland, here's what to look forward to at each park.
California Adventure:
Touches of Oogie Boogie around the park, and especially spooky decor around every corner.
Cars characters rolling around in their own "Haul-o-Ween" costumes, and special, spooky experiences throughout Cars Land.
Expect the Guardians of the Galaxy ride to take a seriously spooky turn; it turns into Guardians of the Galaxy — Monsters After Dark during Halloween!
Titillating Halloween treats available at eateries around the park.
Disneyland:
Your favourite Disney characters will be in Halloween costumes inside the park.
The Haunted Mansion will transform into a Nightmare Before Christmas spectacular for the season.
Space Mountain will take a paranormal turn as Space Mountain Ghost Galaxy.
Hundreds of jack-o'-lanterns will take over Main Street USA for the annual Main Street Pumpkin Festival.
There will be special Halloween-themed treats and merchandise.
A Halloween fireworks spectacular will light up the sky.
Get full Halloween details on Disneyland's website!