Do Pet Hair Removal Gloves Work?
These Pet Hair Removal Gloves Are Equal Parts Ridiculous, Equal Parts Effective
As POPSUGAR editors, we independently select and write about stuff we love and think you'll like too. If you buy a product we have recommended, we may receive affiliate commission, which in turn supports our work.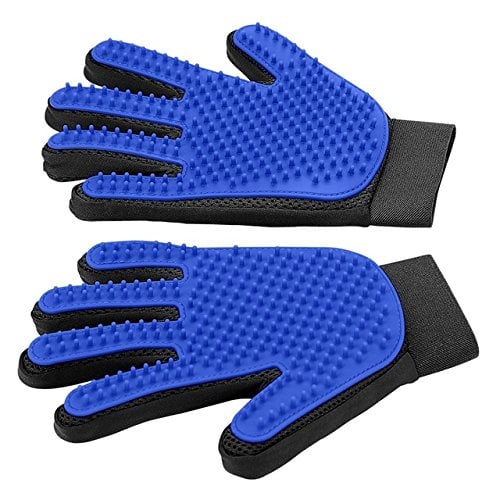 As a proud pet mama to three cats and one giant Black Lab, I'm constantly on the prowl for pet hair hacks that keep their fur off the floor of my 800-square-foot apartment. And while I completely swear by my iRobot Roomba ($297), those can be on the pricier end of the spectrum. The next best thing? These absurdly affordable Pet Hair Removal Gloves ($15) from Amazon.
So how exactly did I come across this amazingly effective product? While I was at work one day, my fiancé sent me a bunch of truly ridiculous videos of him petting my cats wearing gloves. Even though I had absolutely no idea that he owned a pair, as it turned out, all of my animals loved them — particularly my cat Big Momma, who is one hell of a shedder.
At first glance, seeing the gloves in action looked more like a burglar trying to cop a feel — who could blame him or her for wanting to pet the world's softest cat? — but I have to admit, they were a godsend when it came to keeping the hair off my couch and bed.
They're also pretty easy to use. All you have to do is slap 'em on and pet your dogs, cats, bunnies, or hey, even goats, until you get the loose hair off. Once you're done, just clean it like a regular hairbrush and you're good to go!